Hopefully, you had a great January, with ample time to review last year's efforts and plan for this year. With a few key holidays coming around the corner in February and in March, we're back at producing our marketing toolkits! We just couldn't leave you without some Mardi Gras and Valentine's Day salon marketing ideas!
Based In America And Celebrating Mardi Gras?
Traditionally, Mardi Gras, or "Fat Tuesday," is the last day of the Carnival season and the first day of Lent. If you're based in Ireland or the UK, you probably refer to this day as Shrove Tuesday. Typical celebrations include parades and parties… and food. Loads of it. We all do Valentine's Day promotions, but why not be creative and unique this year and instead throw some fun in under the name of Mardi Gras? Here are a few marketing ideas you could put together for the occasion:
VIP Retail Event (offer prizes or samples for people who come wearing beads, masks, king cakes and unique decorations)
Put together a sales incentive for your staff (whoever makes the most retail sales during the month wins a trip to New Orleans)
Host a Mardi Gras photo contest on Instagram or Facebook (the most likes wins)
Team up with a bakery and offer king cakes to your clients in substitution for your regular treat
Refreshing Valentine's Day Salon Marketing Ideas
Promotions (SMS & Email Marketing)
Whether you decide to create packages, host a VIP event, give complimentary treatments or even have a 'spin the wheel' for a free product with a £/€/$5o spend promotion on, you're going to need to let people know. You've got a few options, and our downloadable toolkit covers a few for you (SMS templates, email template for a Valentine's Day VIP event, themed online booking graphics, email subject lines).
The idea here is to create enough urgency in your message to get people booking. If you're not too sure how to do that, our content manager has plenty of tips and tricks to share… Find out more in this 10-minute episode of the Salon Marketing Q&A and access this month's salon marketing toolkit for free by filling out the form at the end of this post!
* If you're a Phorest Salon Software, the February/Valentines marketing template has been uploaded to your software.
Collaborative Social Media Contest
Over the last few months, we've been stressing the importance of creating video content. However, for many, being on video can feel quite intimidating. We all need to start somewhere and announcing a contest via video is probably one of the best opportunity to give it a shot. Now, about the competition. I'm not going to lie; I got the idea from a local barbershop. Essentially, they teamed up with a hotel, a restaurant and a nail bar and are getting people to tag their partner in the comments for a chance to win a manicure and pedicure, a haircut for him, a night in a hotel including two massages and last but not least a romantic dinner. As I write this, the video has been up on their page for two days and has already cumulated 1715 shares and 1070 comments.
Of course, you don't have to go all in as they did but think about businesses in your area you could team up with to offer a couple a perfect Valentine's Day day or evening. It could be a florist, a spa, a nail bar, a hairdresser, a local restaurant; the options are infinite! Then, all you have to do is record a short video to announce the contest (15-30 seconds), post it on your Facebook page, tag the associated businesses and invite people to tag themselves!
The pros of running a collaborative contest:
Increases brand awareness (reach different audiences through cross-promotion)
Gets people talking faster (potential of going viral)
Increases the value of the prize
More overall budget for ads (if you ever sponsor the content)
Increase Voucher Uptake
Just like Christmas, Valentine's Day is an excellent opportunity to increase gift card and voucher uptake. This allows you to target both men and women without implying you're all about the mushy loving couples. Plus, on average, gift card holders spend more than the amount of their gift card (75% of those who overspend, spend an extra 20% of the value of the card) which is 100% to your advantage in the end.
If you're a Phorest Salon Software client, have a peek at these guides:
Reward Your Loyal Clients
Valentine's Day salon marketing ideas often focus on couples and love. The problem is, for many different reasons, not everyone celebrates the holiday. You want to make sure not to alienate your clients either. So if you don't want to go down the couple's road, then perhaps you could offer a gift to your most loyal clients. Give them a product, a goodie bags of samples, a complimentary treatment, even hand-write them an appreciation card!
Download appreciation cards templates as part of the February marketing toolkit at the end of this post.
Graphics
The classic advertising strategy, and still one of the most effective. Download this month's marketing toolkit to get 5 Valentine's Day Online Bookings graphics and 5 appreciation cards to give to your clients along with their coffee or tea!
Feel like something's missing? Get more Valentine's Day salon marketing ideas here.
By the way, February 5–9 is International Networking Week – why not make it a challenge to reach out to one other salon owner based outside of your area to brainstorm on Valentine's Day campaigns? Or even, join the #30Days2Grow Salon Challenge group and brainstorm with fellow professionals there!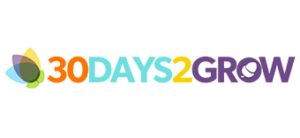 Before You Go… GDPR Is Coming!
By May 2018, under the General Data Protection Regulation (GDPR) it is going to be mandatory for EU-based salons to collect, house and protect your clients' personal data and information securely, but also, to be the utmost transparent about how it was collected. You will be required to provide a clear audit trail as to how you collected it. Failure to comply with this legislative requirement could cost your business thousands – or worse; you could lose your business completely. However, worry not. We're here to help.
Watch this space as we'll shortly release an eBook to help you prepare for this law. In your marketing toolkit, you'll also find an invitation to join us at Professional Beauty London on February 25-26, where our Head Of Marketing, Connor Keppel, will be giving a talk on the matter.
Download our free salon marketing toolkit for February, with ideas for Valentines Day, Mardi Gras and more!
Got feedback? Let us know either in the comments below or tweet us @ThePhorestWord!
Thanks for reading! #LetsGrow
---
Featured imaged shot on location of Nu Essence, in Dublin. © 2018 Phorest Salon Software.