When people think about education, they usually think of classrooms, expensive fees and stressful exams.  However, some of the greatest information, skills and thoughts on how to work in or run a salon/small business are to be found on the pages of books that anyone can buy (sometimes for less than £10).
Dedicating just 15-30 minutes a day to picking up a book can change the way we think about business, our career journey and how we interact with people around us in almost every situation.
I started reading this genre when I worked on reception in a great hair salon here in Dublin. Not only are the seven books below absolute must-reads, but we have also outlined what you can learn from them and how they are a salon education in themselves.
You also have the chance to win one of five copies of Simon Lotinga's latest book, 'The Salon Owners Bible' –  see #6 below on our list for more information.
Here's your essential reading list for 2015…
7 must-reads for 2015 that will give you a totally different type of salon education
1. How to Win Friends and Influence People

Author: Dale Carnegie
Subject Matter: Influence; Persuasion; Negotiation

Description:  First published in 1936, this book is a golden oldie.  The ability to influence people is an incredibly important means to 'getting ahead' in life. Whether this is in trying to sell retail to a client, getting a bank or investor to buy into your business plan, or motivating a team,  it is all in here.
Key takeaway: The ability to listen, to pay sincere compliments and to genuinely make people feel as though they are interesting and important are skills anyone can master once they know how. It is not about convincing people, but rather about trying to get others to convince themselves that what you want is also the best for them.
Worry not, this is not manipulation. Rather, the power of persuasion lies in sincerity as most people can quickly detect falseness in someone's words.
Suitable for: Everybody in the salon, no matter how junior or senior.
2. Get S*** Done – An Entrepreneur's Guide to Getting the Life You WANT!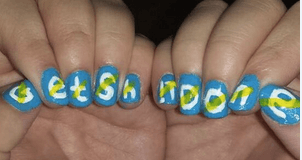 Author: Niall Harbison
Subject Matter: Entrepreneurship; Social Media; Self-development
Description: Niall Harbison is one of Ireland's most renowned entrepreneurs. This book shares his techniques in getting every role he wanted from being a personal chef to billionaire Microsoft co-founder, Paul Allen, to selling his social media company to UTV for millions.
Key Takeaway: We often hear about the sacrifice it takes to build an amazing business. However, Niall proves that it is not all about the end result and instead focuses on enjoying the journey of entrepreneurship. This is a must-read guide on building a great lifestyle and on the power social media has in making your business a true success.
Suitable for: Salon owners. This is definitely aimed at entrepreneurs.
*SSSSHHHHHH* – Niall is speaking at the Salon Owners Summit in January 2015. If you are attending, you might just be getting a free copy of his book. Click here to request more info on the Salon Owners Summit.
3. Jab, Jab, Jab, RIGHT HOOK

Author: Gary Vaynerchuck
Subject Matter: Entrepreneurship; Social Media; Sales
Description: This book is all about how to increase your sales using social media. When I worked in a salon I went to lots of talks on social media for small businesses.  All I heard was "There are a billion people on Facebook" or "There are 100 hours of footage uploaded to Youtube every minute". I always questioned the relevance of these facts for a small local business like the one I was working in.
This book is the first I have read that properly addresses how to get your social media rocking. It covers all of the platforms and gives you examples of what works for a small business.
Key Takeaway: In order to sell through social media, you have to keep giving to your clients. Not discounts, but useful information that will make you their go-to beauty or hair expert. This is done through awe-inspiring imagery, carefully thought out headlines and clever advertising techniques.
Once they believe that you are giving because you care, you can 'right hook' for the sale without losing credibility or appearing pushy.
Suitable for: The salon owner and anyone who runs your Facebook page, your Twitter and other social media accounts.
4. The Fantastic Hair Dresser

Author: Alan Austin-Smith
Subject Matter: Customer service; Marketing; Team-building
Description: Alan Austin-Smith is a hair industry powerhouse. From being Vidal Sasoon's creative director, to penning Fantastic Hairdresser and being a salon owner, he has done it all with one difference: his emphasis on marketing and creating consistency provides a 'wow' experience for the client every time without fail.
This book works equally well for hair AND beauty salons.
Key Takeaway: Empower everybody to take charge of your marketing because, whether you like it or not, they are anyway. Any interaction with a client is marketing as it makes a lasting impression (for better or worse).  Consistency is the key to succeeding at this.
Suitable for: The whole team. In fact, getting everyone to read this is key for a total team buy-in.
Alan Austin-Smith is the keynote speaker at the Salon Owners Summit. For more information on the summit, click here.
5. The Five Dysfunctions of a Team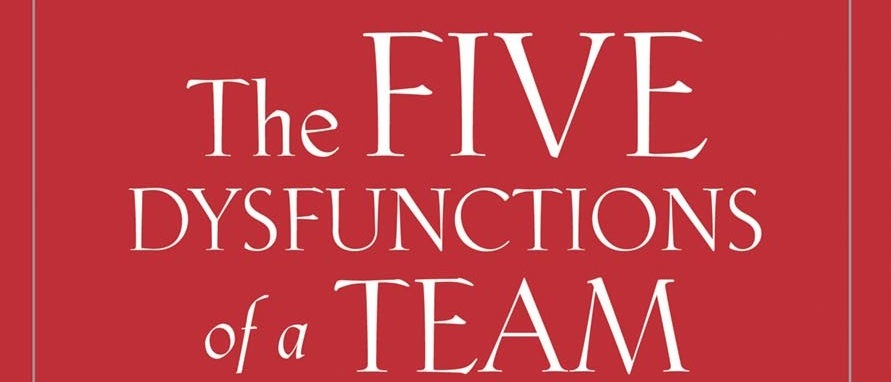 Author: Patrick Lencioni
Subject Matter: Team-building; Staff; Communication
Description: This management book reads like a novel. The story follows the journey of Kathryn, who is appointed as the new head of fictional company, 'Decision Tech Ltd.'.  She tries to get a whole team of people working together and it illustrates the problems she encounters including, as the title suggests, the five main dysfunctions of a team.
Key Takeaway: Teamwork! This book shows how the power of communication can stop people thinking solely about themselves and turn them into real team players which could build unbreakable trust and camaraderie in your salon.
Suitable for: The salon owner and/or salon manager.
6. The Salon Owners Bible 

Author: Simon Lotinga and Julie Eldrett
Subject Matter: Salon management; Entrepreneurship
Description: As the front cover reveals, this book is all about 'What it really takes to  create a successful salon'. Julie and Simon have decades of experience in the industry and have seen it all in terms of the successes and pitfalls of running a successful salon.
Key Takeaway: Enter our competition now and find out for yourself!
Suitable for: The salon owner.
COMPETITION TIME: We have five copies of this book up for grabs.  In the comments below, tell us your favourite business, salon or self-development book of all time along with your email address. That's it! Entries must be made by Wednesday, December 31st.

7. Phorest's Three eBooks – Download NOW
Wait no longer!  Get some great insights now on running your salon more successfully than ever before. Download these three fantastic eBooks that we have put together for you. These eBooks normally cost about £40 in total but you can download them for free from the links below:
1. Retention Marketing: Why New Clients are SO Last Season
2. The Salon Owner's Ultimate Guide to Twitter
3. The Salon Owner's Ultimate Guide to Facebook
Thanks for reading this list of books that bring a different type of salon education. Don't forget to enter the competition and BEST OF LUCK!
P.S. all of  the books above (except the three Phorest eBooks) are available to buy on Amazon.co.uk.
Connor Keppel is Phorest Salon Software's marketing manager. If you have a question for Connor, email him right here  – marketing@phorest.com
Why not request a demo of our salon software today? We can help you get more clients, back more often spending more!