If there's one common denominator to every single industry at this time of year, it's Christmas parties. Everybody puts fancy attire on, then heads off to dinner, drinks, prosecco, and a lovely hangover the next day… For just a second, picture the look on your employees' faces when they receive that first free prosecco glass. Pretty powerful image, right? Why not try to re-create the emotion with the customers walking through your doors this festive season? Add some fizz to your December/January appointments with a complimentary festive salon drinks menu.

The Law & Alcohol Licenses
Serving alcohol alongside a paid-for-service is a guaranteed success. With reason: it's an inexpensive way to bring the Christmas spirit into your customer service. But navigating the ins and out of the simple and kind gesture can leave you feeling like you're already hungover.
First and foremost, what you need to know is that you need a license to serve alcohol within your premises.
This applies to any kind of salon or spa, as well a for any location. That being said, licensing laws differ from city to city, and from a country another. For instance, according to the documentation provided by the National Hairdressers' Federation, you would need two different licenses in the UK, while in the US, laws and licenses can vary from state to state.
It's your responsibility to get in contact with your local, city or state council if you're thinking about pampering your clients with a fancy glass of prosecco or mulled wine.
From A Marketing Point Of View
Now this was in Canada, but about two years ago, I used to book an early morning appointment with the same hairdresser and colourist every month. Every time without fail, I'd be offered my usual latte with one sugar (sure look I probably needed it, I'm not good at mornings).
But then came December. And instead of being brought my regular latte, well that snowy morning I was offered a complimentary Baileys Latte – Christmas treat on the house! To say I was delighted is an understatement.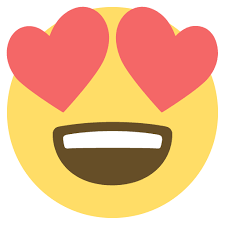 You see, there's nothing nicer than to walk in for an appointment "expecting" the usual amazing customer service you're used to, only to then be surprised with an above and beyond treat!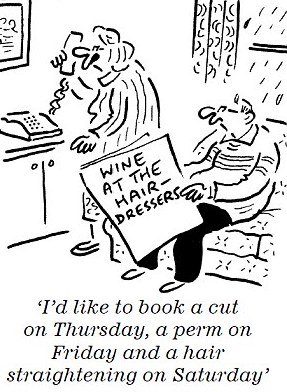 From a marketing point of view, the secret to this approach's success lies in the experience of the client. And unless you're in a small town where the word goes around fast, you'll want to publicise your festive salon drinks menu. Get valuable publicity in local media by writing a press release about your initiative. You'll find tips on how to write the perfect press release here.
How Partnerships Can Help Decide On Your Salon Drinks Menu
Not quite sure what to offer? Want something other than prosecco?
Creating a festive salon drinks menu might be unknown land for many, but by partnering up with a local wine or cider merchant, you can have a better idea of where you're going. Perhaps pick one or two products and cross promote each other's business – it doesn't have to be complicated! You can read more about local business partnerships here.
Final Considerations
In short, if adding alcohol to your salon drinks menu to make it more festive is of interest for you, make sure you're well prepared.
> Have a discussion with your insurance agent about alcohol liability.
> When contacting your council, get all rulings in writing to avoid any misunderstandings.
> Make sure you have everything required to apply for a liquor license on hand.
On that note, best of success and cheers to another year!
---

Are you looking for more marketing and client retention ideas for your salon or spa? We have interviewed some of the most profitable salon owners in the business today and accumulated their success stories into this brand new Client Retention Playbook. Contained within these pages are proven, concrete strategies, guaranteed to make your salon more money than ever before!
Let's make 2017 the best year yet for your business!
Thanks for reading,
#LetsGrow