More often than not, stylists and therapists are afraid to sell products – for various reasons. The most common explanations we've heard about are: being scared to turn clients away, miss out on a tip or even just that "it's not what they're about." A well- equipped retail offering provides a framework for you to build trustworthy relationships with each client from the initial consultation to their next appointment. The question is, how do you develop such a retail culture in your business? To find out, download your copy of our latest ebook, powered by Salon Retail Week!
The Salon Retail Success Playbook: Your comprehensive guide to shaping the future of your salon's retail performance
From display to the ambience, to customer service and product layout, many things can affect customer buying decisions. Warm customer care and treatment is one of the most important ones. The Salon Retail Success Playbook was written in the hopes of providing you with the confidence you need to embrace the remarkable opportunity that is retail in the hair, beauty and spa industry.
What to expect from this eBook:
Industry insights: Recommendations from Nilam Holmes-Patel, beauty expert & consultant, co-founder of High Definition Beauty Group (2009- 2017) & owner of Dermaspa clinic
Strategy recommendations: Why retailing makes sense and how to best approach it
Marketing and social media tips: Identifying what works best when it comes to leveraging your expertise in marketing campaigns and on social media
… and so much more!
Other salon & spa retail resources
Take the #SalonRetailWeek challenge
From the industry-favourite #30days2Grow Challenge, Salon Retail Week is a free collaborative event, designed for you and your team to work together to truly see the impact that consistently selling retail can have on your overall business goals and targets.
Upon sign up and for seven days straight, you will receive an email that contains your retail task for the day. Each task will have been carefully crafted to get your products off your shelves and into the hands of the people that need it the most: your clients. While the challenge take place globally every year in August, you can always do it in your own time and get support from our #LetsGrow- The Salon Owners Tool to Growing Their Business Facebook Group.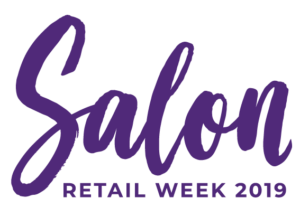 Phorest Academy masterclasses
Phorest FM, The Salon Owner's Podcast
Phorest Blog related articles
Got feedback? Let us know either in the comments below or tweet us @ThePhorestWord! (Pssst! We're on Instagram too!)
Thanks for reading! #LetsGrow