A good salon loyalty program is a great way to get clients spending more, more often. I talk to dozens of salon owners every week who feel their clients don't care about their loyalty cards and firmly believe it's not making any significant impact on the profitability of their salon.
Often it's down to the marketing and managing expectations. You can't expect clients to remember – it's the job of everybody on the team to ensure as many people as possible are using the salon's loyalty program and that each and every client understands the benefits of partaking in it.
Here are 10 really simple marketing tips to help you avoid the pitfalls and make sure your customers are really excited about it!
Listen to the audio version of this blog, and subscribe to the Phorest Blog Podcast here:
10 Salon Loyalty Program Tips
1. Don't waste money on advertising: you won't get a return
Don't advertise your salon loyalty offering in the local paper. Loyalty should be promoted in your salon as it's about getting existing clients back. If you want more new customers, the best way to do it is by making your clients feel rewarded and wowed, so they spread the word among their friends and family.
Put something on your counter and table in the waiting area saying "Don't forget to ask us about our Loyalty and Rewards!"; put one sentence on it explaining how clients can gather points and what they can receive. Much cheaper, but more importantly, much more efficient!
2. Out of sight, out of mind: use key tags
Use key tags that people can attach to their car and house keys so it catches their eye every day. Credit card type salon loyalty cards end up in peoples' wallets for months and are forgotten about. The more they see it, the more likely they are to remember to use it, and it also ensures you are at the forefront of the client's mind when they need their next style or treatment.
3. Deliver on what you promise
You probably have loyalty cards that you have used in store at petrol stations and pharmacies, yet don't exactly know what you are collecting for and have never seen a return. Many businesses have the theory that people collect points and don't really care about what they get, it's just a cheap and easy way to keep people coming back. Don't be one of these businesses.
Wow them with a product or treatment for their loyalty and they'll come back more often, spending more and generate lots of referrals. Delivering on promises ensures credibility and gives people a feeling of being rewarded – that's invaluable for the growth of your salon.
4. Be careful what you give: do the maths
A huge factor in the success of a salon loyalty program is the maths behind the rewards. Many loyalty programs work on the usual 'book four treatments and get a fifth one free'. There's a big problem with this – if clients are willing to pay full-price for treatments or styles, all you're doing is discounting something the customer is ready to pay full price for anyway. Doing this lowers average spend and loses you money over time.
Here in Phorest Salon Software, we run a world-leading loyalty program called the 'Treatcard'. The client earns points for every pound or euro they spend. Once they've reached a certain number, you surprise them with a free treat in the form of a service or product. Here's the key to it – you only reward them with something they've never had before to introduce them to something new. We know over 30% of people end up coming back and buying that product or service at full price drastically increasing your intake. If you wish to read some successful stories from salon owners who tried loyalty in their salons, click here!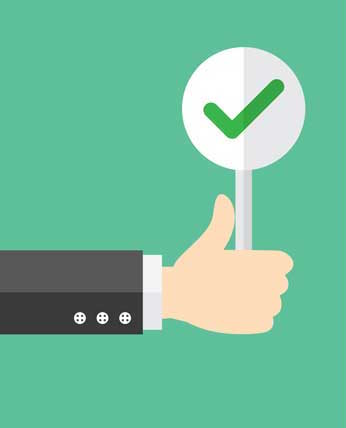 Learn more about our program – contact me on barry.quinn@phorest.com
5. Put your Salon Loyalty Program on your website
Remember a website is not just for potential clients, it's for existing ones too. Put a loyalty page on your site. Explain the benefits, how it works, and include a line saying something like, 'Ask any of our team in the salon for more details'.
6. Offer a loyalty tag to the client when they pay (or check-in)
Do you currently provide a tag to clients when they come to the counter to pay? Don't just ask them would you like a loyalty card, but with a smile on your face pop a surprise question such as, "Oh by the way, have you heard about our new salon loyalty card?".
Our software automatically creates a pop-up when a client checks-in if they don't have a TreatCard. This feature gives whoever is on reception a chance to ask the customer early on in their appointment and also gives the client the opportunity to ask about how it works and how they can make the most of it.
7. Don't just reward for loyalty, reward for referrals!
A salon loyalty program is about rewarding clients, yes to increase spend, but that doesn't mean it has to be limited to loyalty. We encourage every salon owner to ask new customers 'Where did you hear about us?'. If they have heard about your salon through an existing client, then check if that client has a loyalty card. If they have, add points and send them a text message saying 'Thank you for referring Susan. We've added points to your salon loyalty card as a thank you'.
If you don't make points on your loyalty, then think about another way you can reward them that ties into the card. Remember though to thank them with a call or text. That unexpected personal touch is what wows clients.
Our Salon Software checks if the person has a TreatCard, adds the points and sends the points. And recently, we have released our Referral Card. For more information this new card, you can get in contact with Justin Fiddy (justin.fiddy@phorest.com) or John Laffan (john.laffan@phorest.com) from our Loyalty Team.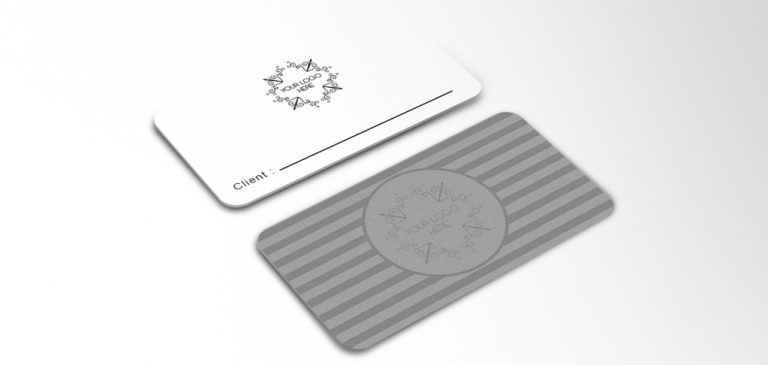 8. Take photos of services and products as people receive them to promote your scheme on social media!
When handing Suzanne that free product or when she arrives for her free blowdry, get a snap and put in on Facebook, Twitter, Instagram, etc. It's so much more interesting for people to see someone benefit from the scheme than just pushing the 'sign-up now' angle!
Plus clients love the fact that you promote their business using them as ambassadors as it proves you truly value them.
9. 'Treat', and include the element of surprise
In point three we talked about delivering on what you promise. Including the element of surprise in your rewards is an effective way to wow your clients and generate referrals. Rather than telling them "you're due a free facial after the next £50 purchase", wait until the next time and say something like: "As a thank you for your loyalty, we'd love to book you in for a pedicure with your next facial. Would you like to book that in now?". When you surprise them, it increases the feeling of reward more so than what they are 'due'.
Also, it is an excellent way to rebook a client there and then!
10. Motivate retail sales among your team with the 'opportunity'
You just can't possibly succeed in running a great loyalty program on your own. You need the team to lead it with you. You can do this through the motivation to earn more.
Many therapists and stylists don't feel comfortable selling products. In fact, they hate it. Motivate them by telling them about the opportunity loyalty has to increase your retail uptake which in the long-term will make them more commission. If you don't work with commission, perhaps it's time to think about introducing it to get the team believing in your salon loyalty program.
If you enjoyed this salon loyalty program article, then you're going to love our brand new eBook focused on Client Retention. Oh, and get your FREE August Marketing Toolkit focused on increasing loyalty in your salon!

Want advice, tips or ideas on how you can improve your salon's loyalty program? Email our team at growteam@phorest.com.
---
Latest update: July 27th, 2016