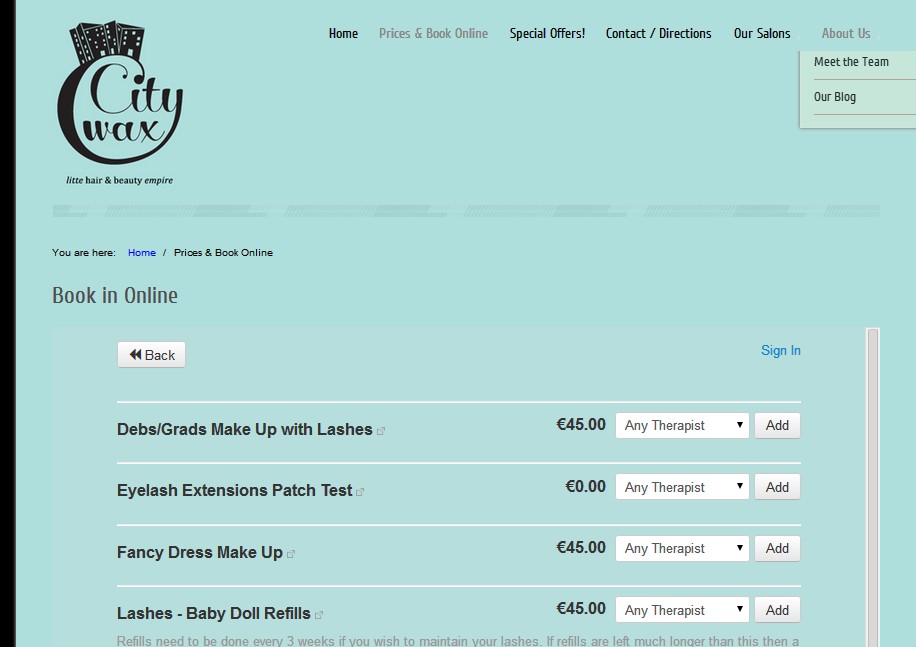 The current issue of Professional Beauty (October) contains a fascinating feature on the state-of-play of beauty salons in the UK. The reality is startling – beauty salons who provide the ability to book online, have on average, a 29% higher turnover…
London vs. the rest of UK
Beauty salons in London are making a third more in revenue than those elsewhere in the UK. The average revenue from January to September 2013 was £93,000, while in London, it's just over £150,000. This is most likely a reflection of the footfall that London salons get with a bigger catchment area and higher portion of tourists plus, the generally higher prices that the city commands.
Phorest's software automatically sends an email to every client after each appointment asking them to rate it out-of-five and leave a comment. Interestingly, while salons in the UK are making more money and getting more clients through the door, the level of satisfaction is lower. The average rating is 4.1 outside of London and 3.5 in the capital.
Online Bookings:
Salons, in London and elsewhere, that provide an online booking facility have on average, 29% higher revenue. The reasons for this are:
You are working to peoples' schedules – they are not working to your opening hours i.e. they can book 24/7, 365 and it doesn't interfere with the busiest hours of their day. Also, if people need a last minute treatment, they can book it at any stage. The reality is, you're going to lose regular clients to other salons if you don't provide online bookings. Even if the standard of your customer service and treatments is higher, convenience will still win in many cases.
When people call in to book an appointment, they will usually just ask for their 'usual'. When people are presented with a list of services, it's much easier for you to capitalise on the impulse buy. The, "Oh I've always wanted to try that!" followed by a click of the mouse can easily increase average spend by 30-40%.
The probability is that salon owners who have online booking and an app are more likely to be savvy marketers among the group which is also reflected in the revenue.
Regardless of the reasons, the correlation between revenue and online bookings is too strong to ignore. The moral of the story is, online bookings are no longer a nice-to-have but an ESSENTIAL tool for any beauty salon in the city or outside it. But… this doesn't just apply to websites. You need an app too. Outside of calls and texts, 82% of peoples' time is spent on apps.
Next time around, we're going to be looking at hair salons. Thanks for reading!
I'm a Phorest client – how do I do online bookings? Simply contact Phorest on letsgrow@phorest.com
Karolina Markan is Salon Development Manager at Phorest, the UK's fastest growing provider of salon software. If you have any questions on the post, Karolina can be contacted at karolina.markan@phorest.com or 0207 100 9290.