You probably live in your salon or spa more than you actually live in your house – especially at this time of the year! But what happens when you hit that threshold that brings you from tired to exhausted? Your salon productivity takes a hit.
When I get off my efficiency pattern, I tend to let little-undone things build up. Then I get stressed out because I have so many things to accomplish at the same time that I don't know where to start. Coming into the last week before Christmas, these ideas might help you work through exhaustion. Enjoy!

7 Tips To Help Bring Your Energy Levels Back Up
1. Make A "Brain Dump"
Salon productivity really can only be restored if you put the finger on what is making you feel stressed and exhausted. Grab a pen and paper and list any tasks, deadlines, ideas you're thinking about. Keep that list at hand and go back through it as the day goes by. At some point, your mind will stop stressing over the thoughts you wrote down, making it easier to focus on the day ahead.
Related | Time Management Is A Killer: How To Make It Work In The Salon
2. Define One Goal And Get Started
Slumps often occur when you have a hard time seeing the overall picture. Pick the number one priority on your to-do list and get started. Sometimes all you need is to start working on your task for you to see the end of it.
3. Look For Inspiration
Look through magazines, browse the web, go for a walk! Depending on what your goal is, sometimes all it takes when fatigue takes over is reading about success stories you can relate to.
4. Make Or Re-Work Your To-Do List
If you find yourself dragging behind tasks, re-evaluate your to-do list. Think about the goal you want to accomplish by the end of the day, write it down and break it into small manageable steps.
5. Commit Publicly And Delegate When Needed
It's human nature to not want to look bad in public. That being said, tell a co-worker what you want to accomplish and by when. Accountability works miracles! And for the times you can't be a superhero, don't be afraid to delegate tasks.
6. Take A 5-Minute Meditation Break
Use that rare break time to meditate and see how much longer you can then stay focused on your tasks. No need to be experienced in meditation; apps like Headspace and Calm offer 5 to 15 minutes guided meditation sessions so you'll still fully enjoy the benefits of it.
Related | Wellness Blog Reveals Benefits Of Mindfulness In Salons
7. Snack On High Energy Foods
Fast-paced work environments often rhyme with coffee for lunch. However, actually eating something will have a direct impact on energy levels! Give your brain that sufficient supply of food or at least eat an energy bar to go along with that coffee!
Salon Productivity Is About Thinking Of The Wins, Not The Problems
Try recognising negative self-talk and replace those thoughts with their positive equivalent! Control what you can and find solutions to things you can't. It may sound ridiculous, but a positive mental attitude really helps. At last, learn how to deal with daily distractions to keep your focus!
Slumps don't last forever. Maybe consider taking some time to treat yourself to a spa day over the Christmas holidays though!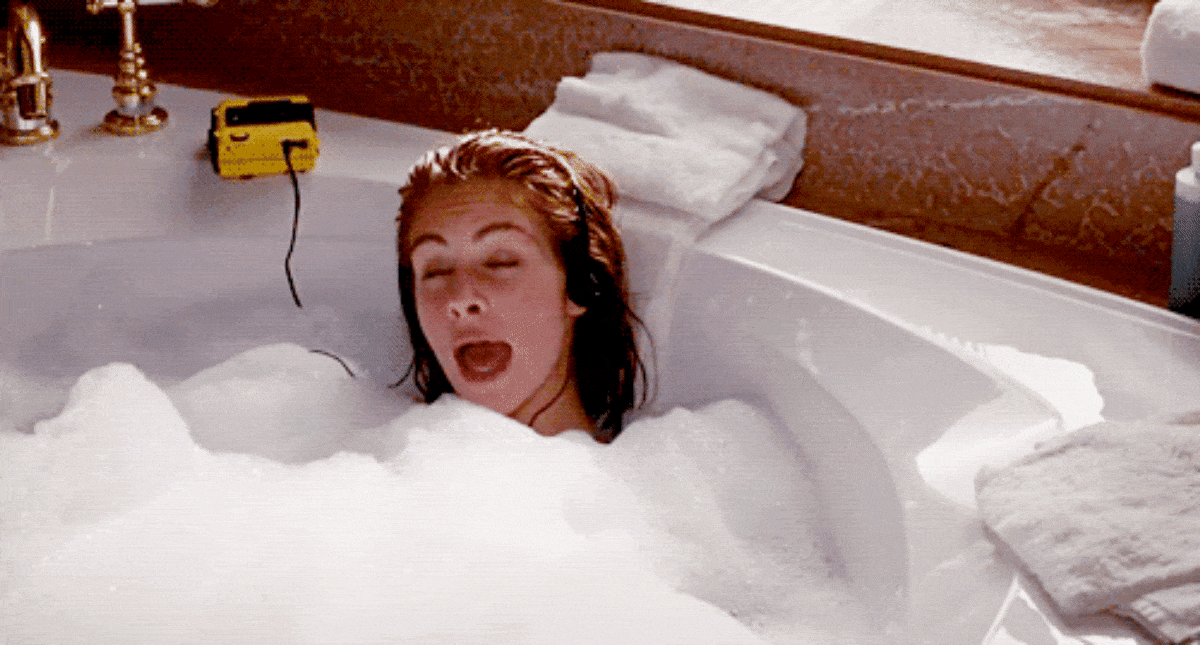 Thanks for reading,
#LetsGrow
---
Featured imaged shot on location of GMALE Barbers, in Dublin. © 2017 Phorest Salon Software. This post was originally published in April 2016 and has been updated for accuracy and comprehensiveness.