Phorest has been sending out Client Experience Awards to salons, spas and clinics around the world since 2015. Still, the award season never loses its magic. Those of us inside Phorest watch with pride as it unfolds–the coveted window stickers adorning shopfronts, the cheerful mood on social media–as businesses from the US to Ireland and from Finland to Australia are united in celebration. Winners have maintained an average customer rating of 4 to 5 stars from a minimum of 60 online reviews for 12 consecutive months. This is no small feat, especially as we know the effort owners and their teams put in behind the scenes to earn each and every one of those reviews.
As Ronan Perceval, CEO of Phorest Salon Software, wrote this year,
"Salons who receive the annual award should be incredibly proud of this achievement. It's a true reflection of who they are, their team and the level of service they provide. From everyone at Phorest, a huge congratulations to all the winners. With economic uncertainties and the cost of living crisis across many regions, we know that this last year has not been the easiest for many businesses, so to walk away with this award truly shows the hard work, dedication and passion you have for your salon and customers"
As we wrap up another year, we talked to three winners who share how they create an award-worthy experience for their guests every day.
Let's meet some of our winners.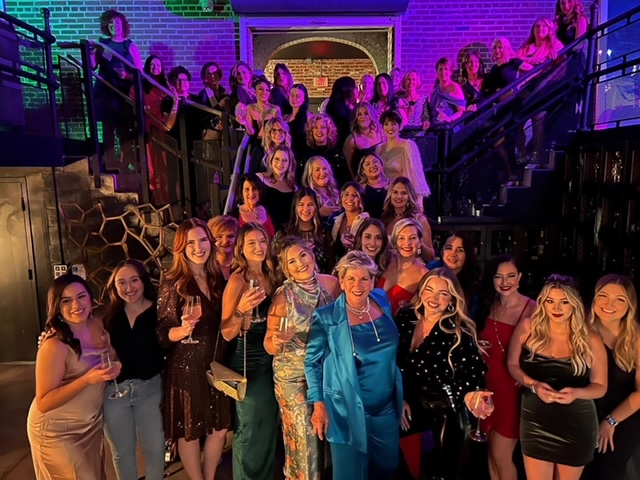 @cuttingloosesalon
Sarasota, Florida & Somers, Connecticut
Salon Owner, Coral Pleas
Founded and led by Coral Pleas since 2008, Cutting Loose Salon has grown to four award-winning locations. They are "committed to advancing your salon experience. From our dedication to education to our highly personalized services to our role in the communities we serve, we want both their guests and team members to feel inspired."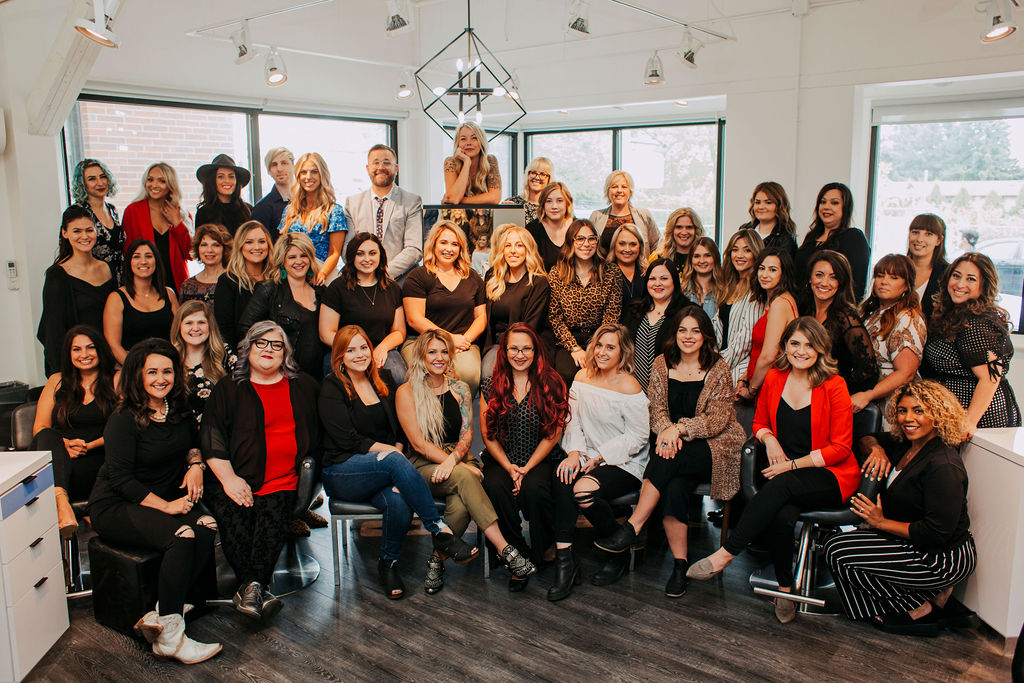 @annastasiasalonportland
Portland & Lake Oswego, Oregon
President, Luke Huffstutter
Annastasia Salon started with only 3 stylists in 2006. Throughout the years, it has grown into three locations, with over 50 stylists. Their mission is to "encourage, inspire, educate and support our guests and one another."
@serenitycouture
West Des Moines, Iowa, USA
Manager, Matthew Rouse
From when you are warmly welcomed until you depart with a smile, the Serenity team "strives to exceed all your expectations for your services and your time spent with us. "
What does winning the Phorest Client Experience Award mean to you?
Coral: Our guests are the reason why we do what we do, and we truly love what we do! We strive to exceed our guest's expectations every time they walk through our doors.
Luke: We are so stoked, honestly. Reviews are the number one driver of new guests in our company, and getting real-time feedback is so important to keep wowing our guests.
Matthew: Winning the Phorest Client Experience Award is an incredible honor for Serenity Couture, as it validates our commitment to delivering exceptional experiences to our valued clients for over 20 years in Des Moines and Ames, Iowa. It serves as a testament to the hard work, dedication, and passion of our team of talented professionals who consistently strive to exceed client expectations and offer a sanctuary of beauty and relaxation.
Related | Leveraging the Client Experience Award to Increase Bookings
Describe the experience you provide to your clients in three words.
Coral: Consistent, professional, welcoming.
Luke: Communication, Communication, Communication
Matthew: Personalized, Rejuvenating, Exceptional
What do you think makes your customer experience unique?
Coral: Our attention to detail, we are a big salon with a small salon feel. We treat our guests like family, we remember tiny details such as celebrations, we remember the names of their families and ask how they are doing. We always start our warm welcome by greeting the guest by their first name.
Matthew: At Serenity Couture, we believe our unique customer experience stems from a combination of factors that sets us apart from other salons and spas:
Personalized Attention: We go above and beyond to understand each client's individual needs, preferences, and goals. This allows us to create bespoke experiences that cater to their unique requirements and ensure their satisfaction.
Expertise and Skill: Our team of talented professionals is dedicated to staying current with industry trends, techniques, and innovations. We invest in ongoing education and training to ensure that our clients receive the highest quality services.
Welcoming Atmosphere: We take pride in creating a warm, inviting, and comfortable environment where clients can feel at ease, allowing them to fully relax and enjoy their time with us.
Building Relationships: We prioritize building long-term relationships with our clients, which allows us to better understand their needs and preferences over time, further enhancing their experience.
What are your best customer service tips for other businesses?
Coral: Make it personal, remember small details, and always be warm and welcoming.
Luke: Our biggest focus is on taking care of our team. If that isn't there it's difficult to get them to focus on the customer.
Matthew: Provide your employees with the necessary training, resources, and authority to make decisions that will improve the customer experience. Encourage a culture of accountability and ownership. Our rule of thumb is for employees to ask themselves three questions before making a decision. Is it good for the guest? Is it good for the company? Is it good for me? If the answer is yes to all three, then it's most likely the correct thing to do. 
Related | The Salon Owner's Guide to Client Retention
Can you tell us about any special client interactions you have had this year?
Coral: We had a guest who came in last week who is currently going through breast cancer. Her stylist, Katie, of the last 14 years had her come in for a blow dry, and they had the discussion that if she started losing her hair, Katie would buzz it. It was a very sweet, but heart-wrenching moment and the guest came back in with a personal handwritten note thanking Katie for all that she had done for her.
Describe your strategy for gathering online reviews from your clients.
Coral: Through Phorest, it has been super successful. Our guests are sent a text or email right after they have had their experience, and it has a link they can click to leave a star and commentary review.
Luke: We use Phorest to do that! What an amazing set of tools. The guests get a text asking them to review their experience. If they give us 5 stars, Phorest sends a follow-up asking them to post it online.
Matthew: We utilize all of the built-in offerings that Phorest has. Every guest receives an automated text message after their service asking them to leave a review. If it's a 5-star review, the software will automatically suggest they make that review public on either Facebook or Google. 
Related | Earn Award-Worthy Reviews With Phorest's Online Reputation Manager
How do you handle negative reviews?
Coral: We always leave a positive comment, and then we let them know we will be in contact with them. From there, we follow up with a phone call on how we can make it right.
Luke: Misunderstanding between the guest and the stylist can happen, and we always take responsibility for it. It's our job to make sure we are on the same page, and that is why we guarantee our services. This reduces online complaints because our guests know we will get them where they want to go.
Thanks to our winners for sharing their insights with us.
One of the best things about Phorest is our knowledge-sharing community. We love to highlight the great work in the professional hair and beauty industry. Let us know what's happening in your business so we can cheer you on. Drop us a DM or tag us on social media @phorestsalonsoftware.
If you'd like to learn more about Phorest's Online Reputation Manager or any of our tools for salon growth, book a demo with a member of our team.
#TogetherWeGrow