We've asked 5-year winners of our prestigious Client Experience Award for their best tips to create the kind of exceptional customer experience that earns sparkling online reviews, keeps your clients loyal and attracts new ones.
These businesses have years of experience in consistently providing unparalleled customer service and building long-term relationships with clients.
Take your online reputation into your own hands with these tips.
Meet the experts in creating lasting impressions:
Leandro Morante, CEO
Morante Hair GmbH from Essen, Germany
They have 4 salons and over 35 years of experience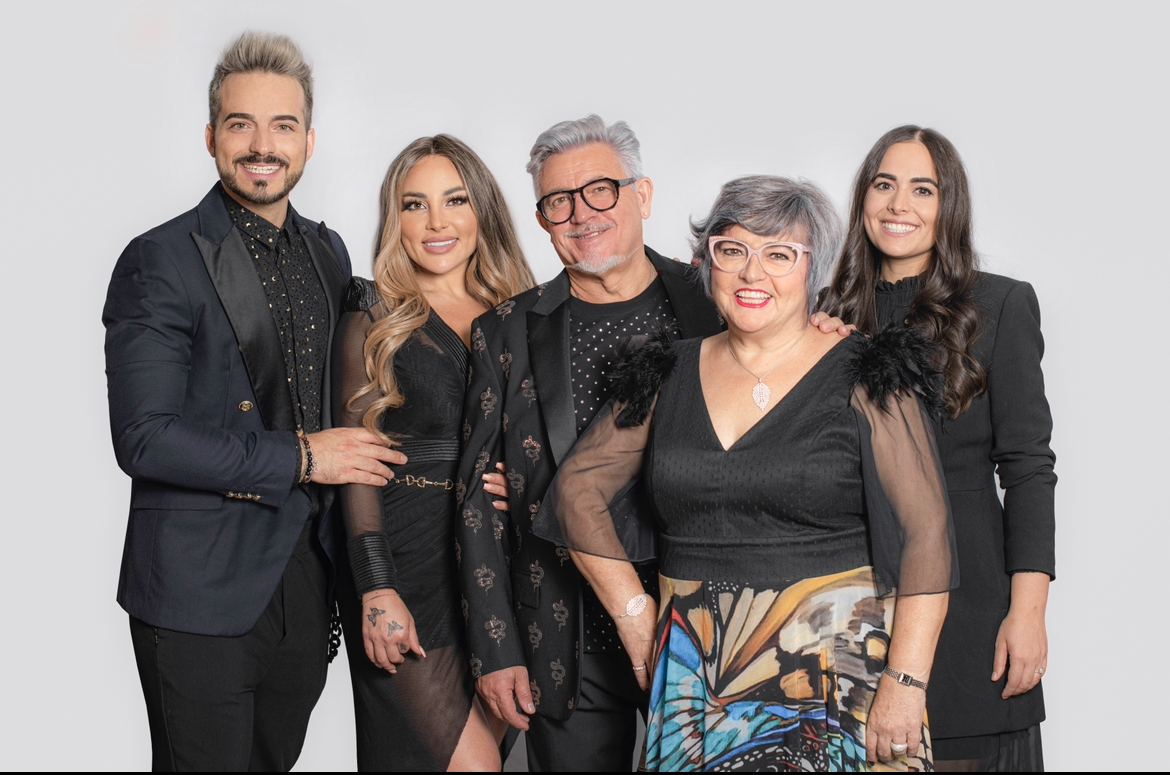 Marc Menden, Owner
mad HAIRSTYLING from Zürich, Switzerland
They have 4 salons and are "the home of the good hair days" since 1992
Andreas Arisidou, Owner
The Gentleman's Barber, London
They are a place where "men become gentlemen."  With three locations, they ensure every client gets the VIP treatment.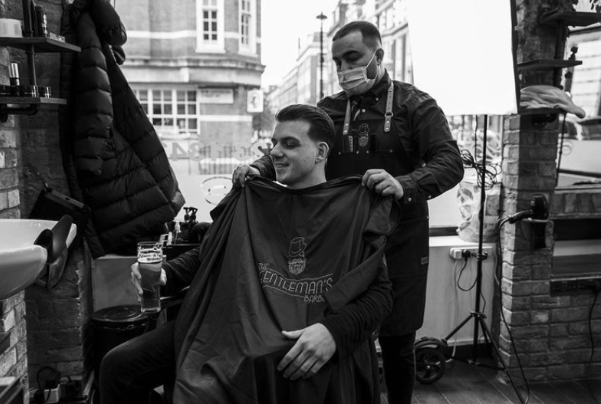 Nikki Froud, Owner
Nikki Froud Hairdressing, Hampshire, United kingdom
A passionate team they strive to be "a rainbow on someone's cloudy day."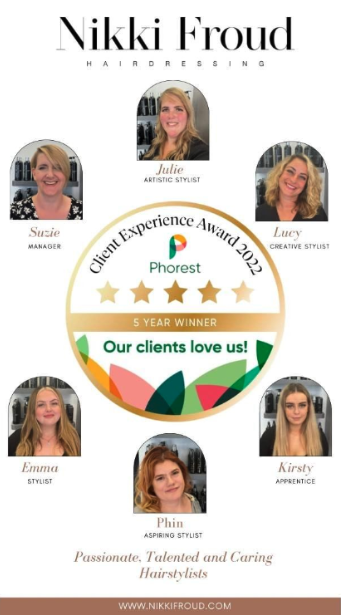 Linda McGrath, Manager
Signature Hair Studio, Co. Carlow, Ireland
Local salon with a loyal following in their community
Question 1: What do you think makes your customer experience unique?
Leandro: A client should feel that we take them seriously and give everything to enhance their beauty. A client should think that no other hairdresser could have done it better.
Marc: Our team.
Andreas: Our efficiency from start to finish.
Nikki: The team! We always teach the team to let their love of hairdressing be greater than their fear. This is such a good mental health tool for the team and comes across to the clients in the way that they look after them . We cannot get it 100% right all of the time but we try to get it right. They feel confident and happier on the shop floor.
Question 2: What's your most special story with a client this past year?
Leandro: One customer was so impressed with us that she made appointments for the whole family within four weeks and paid for the appointments so that they would all look beautiful. After 4 weeks, we had 6 new clients thanks to this one client alone.
Marc: A customer sent us a 5-star rating but wrote that she loves to come to us, but that everything went wrong and that she can't handle her hair. We reacted as we would with a 1-3 star review and contacted her immediately to invite her to a make-up wellness appointment. She then told her friends, who are now also coming to us.
Andreas: A client opened up to me to tell me that the day his mother passed away was the day his wife received news that she had qualified for the Olympics. He didn't tell her because he didn't want to take her moment away. He told her a week later.
Nikki: We have a client who, due to ill health, has to wear a hair topper. Lucy was able to fit the client in, and cut a beautiful style which gave the client so much more confidence. The client did say that she cried when she got home, but they were happy tears. That makes the job so special for all of us.
Related | Salon Appreciation Day – Stories from the Salon Floor
Question 3: What's one instance of how you turned a negative review or negative client experience around?
Leandro: Sometimes, little things don't suit a customer. Not light enough, had to wait 15 minutes, and the hair treatment was not massaged well. When I get reviews like that, I write an email or call the customer. I always have an individual solution ready to get the steam out of the situation. E.g. a free correction appointment or a free ritual of spoiling at the basin.
Marc: Customers who complain actually want to remain customers. That's why almost every complaint turns into a regular customer if you take it seriously and react immediately. There are many examples of this. It is always important to be solution-oriented and not to dwell on the past.
Andreas: We had a client that wasn't 100% happy with a cut and complained. I personally called the client and gave him a free cut, face mask and another treatment of his choice. He still comes to the store today.
Nikki: We had a client who gave a 2, was not happy with the service so we contacted her immediately, invited her back into the salon and turned the two into a 4.
Question 4: If you had to attribute your customer experience excellence to one thing, what do you think it would be?
Leandro: I would recognise an excellent client experience as such, when the customer writes us an extremely nice text internally through the Phorest Reputation Manager and gives us more than just one compliment and then, in turn, posts everything on Google. Most of the time, these reviews are several sentences long.
Marc: Ambition, inspiration and community are our three pillars of success. We have high standards for what we do. We want to inspire our clients to try out new things again and again.  And we don't have a clientele but a community that we also accompany outside the salon. After all, they spend their spare time with us.
Nikki: As a business, we listen to the team's needs and the clients, that way, we can grow together. We then put this into practice and training. The consultation forms on Phorest have helped tremendously, too, as they give the team gentle reminders so that nothing is forgotten.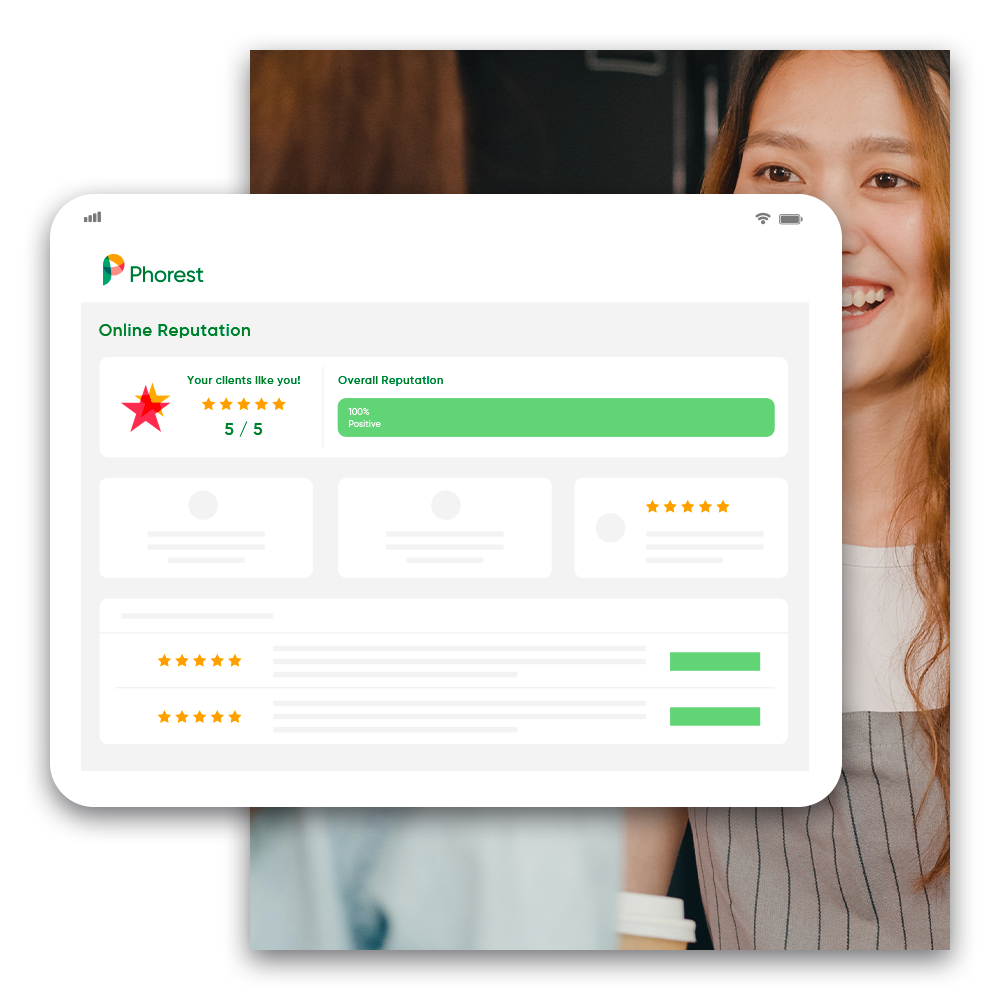 Question 5: Is there anything you've learned over the years you can share with other business owners worldwide looking to improve their client experience?
Leandro: The client feedback requests are the be-all and end-all. If they are well managed by us, and we then deliver excellent work, we get the ratings automatically.
Marc: Talk to your clients. Don't avoid problems, address them. Be solution-oriented because a no is not a no but only the wrong solution.
Linda: Always listen to the customer as to what they want.   Always be their friend.  Act as if you are the only person they might see all day. Make them smile.
Nikki: Be the one that catches the team, if and when they fall, take a positive from a negative and learn from that.
Thanks to all our 5-year winners for sharing their knowledge with us!
What tip will you adapt for your salon to wow your clients? Are you already using an automated system to get your customers' honest opinions? Phorest's Online Reputation Manager can help your salon earn award-worthy reviews.
Talk to our team today to learn more.
#TogetherWeGrow