Automated SMS and email reminders
Keep clients in the loop without spending hours on the phone
It's real: we can help reduce your no-shows by 33% and increase your rebookings week after week with automated SMS & email reminders.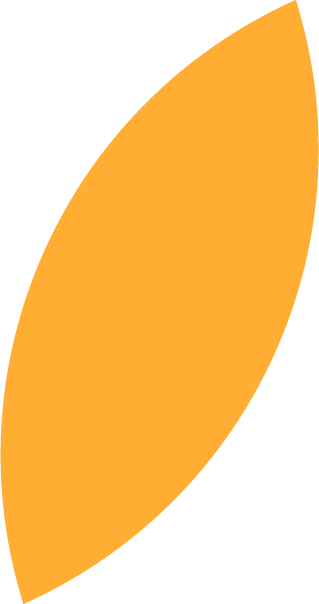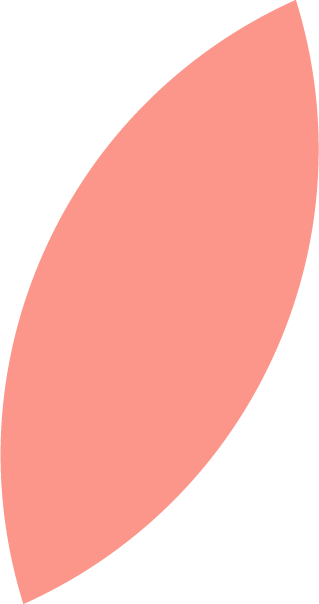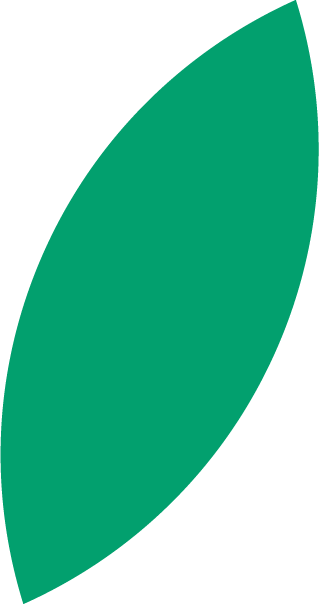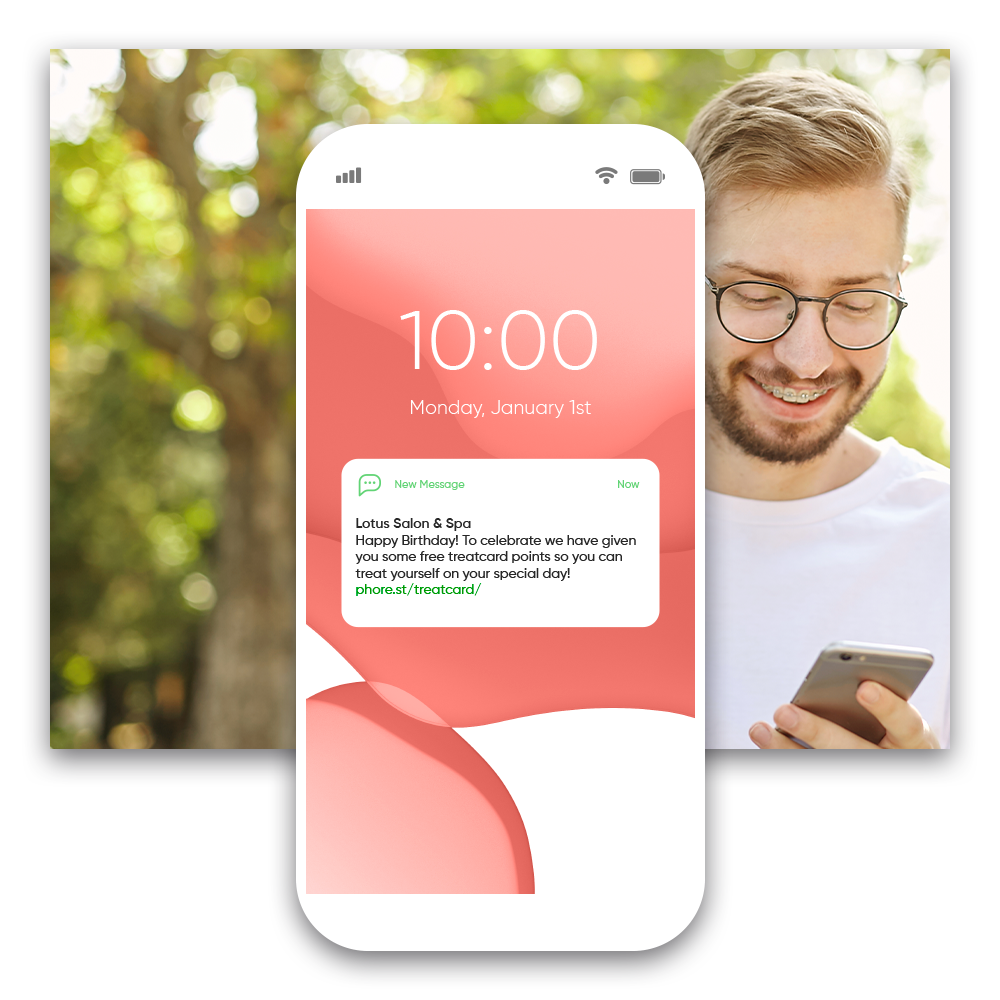 Appointment Confirmations & Reminders
Build & customise messages to prompt client behaviour
Use templates to design your automated SMS & emails or create your own if you're feeling creative.
Automatically customise messages with your client's name, booking details, preferred staff name, dates and more.
Help keep your clients on top of their booked appointments to reduce no-shows by up to 33%!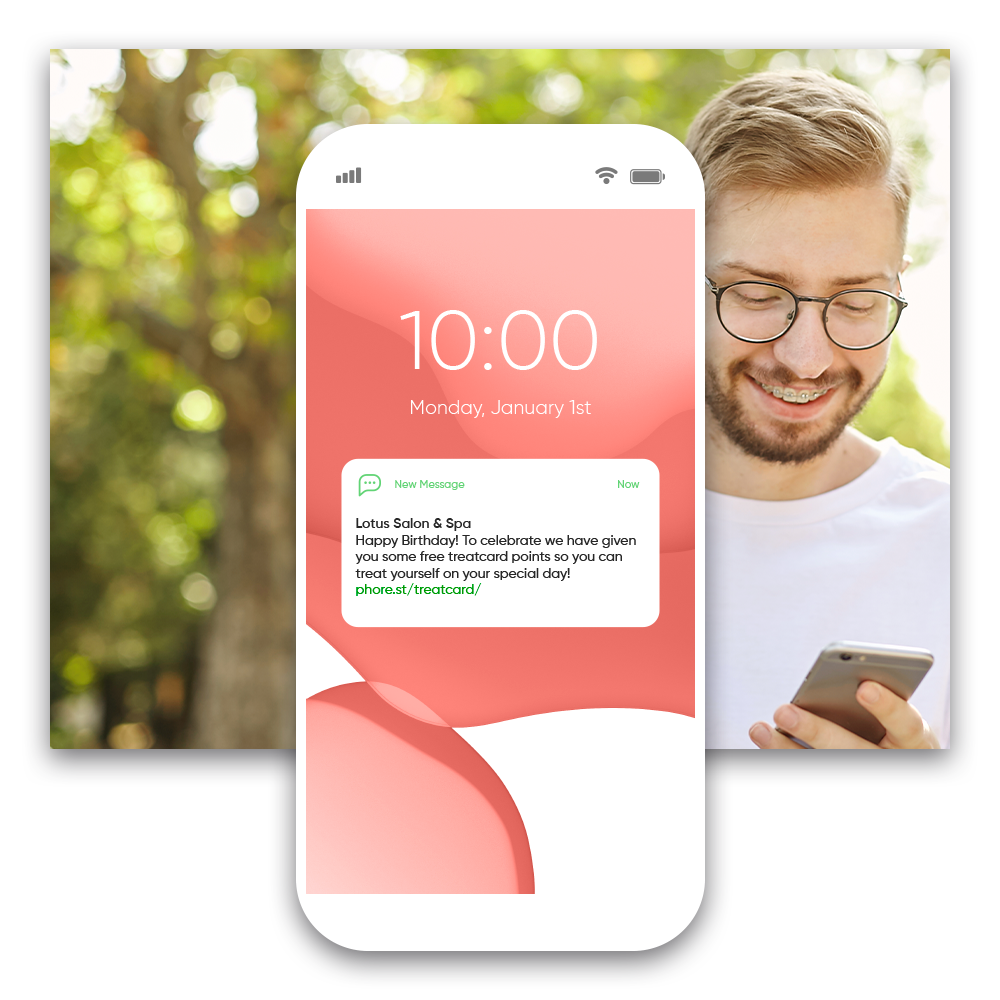 No-Show Follow-Ups
Take away the awkwardness and reach out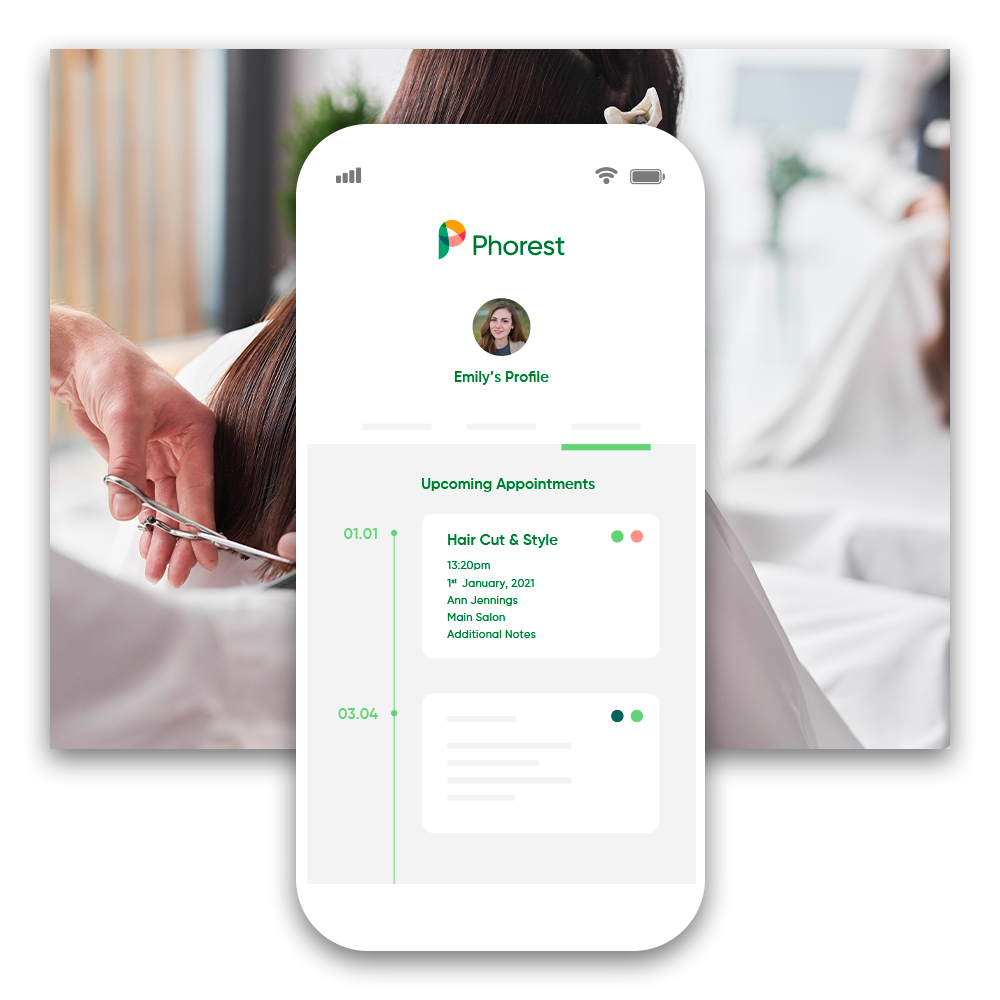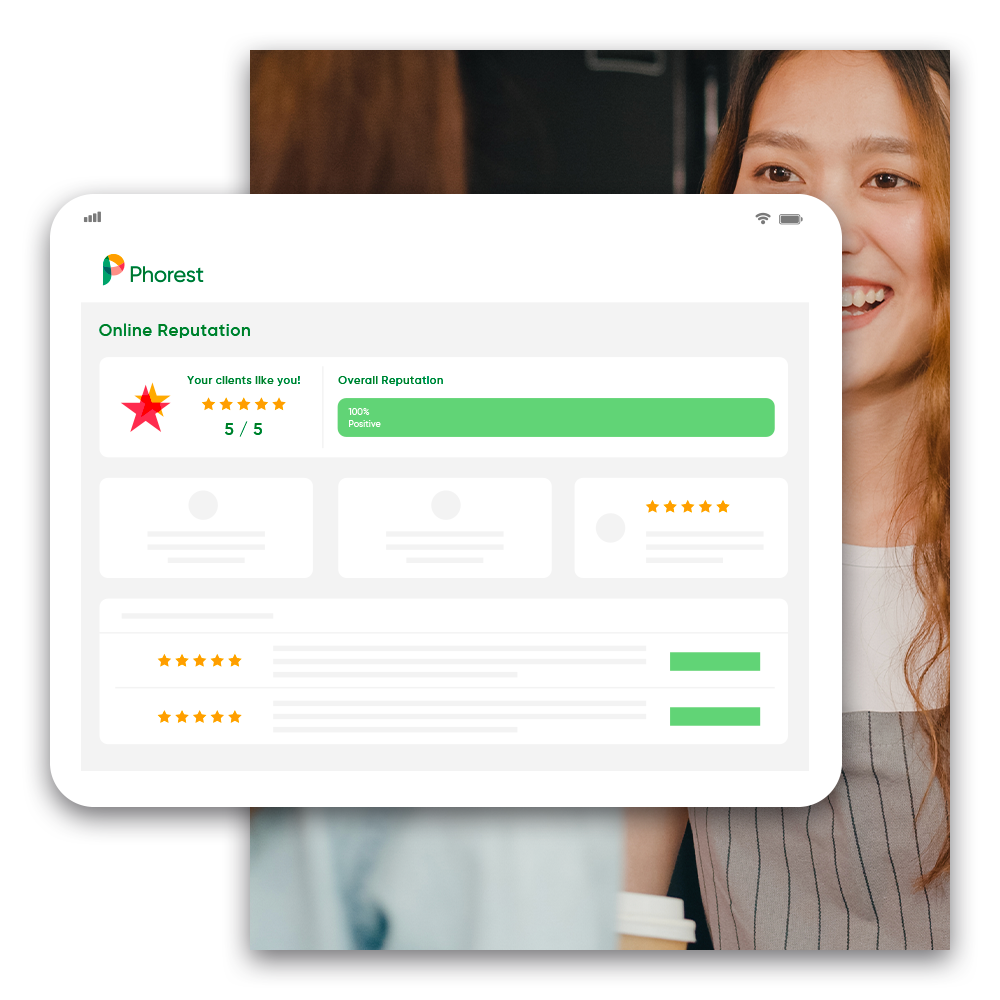 Appointment Follow-Ups & Reviews
Get invaluable client feedback
Follow up with your clients with a personal touch to ask if they enjoyed their visit. Get invaluable feedback by auto-requesting a review in Phorest via SMS or email.
Auto-prompt 5-star reviewers to post their review to your Google or Facebook profiles in one click, boosting your reputation online and generating new bookings with ease. In fact, studies show that UK salon clients who receive an SMS review request are 151% more likely to submit a review compared to salons that do not request this!
All Reviews and Reputation features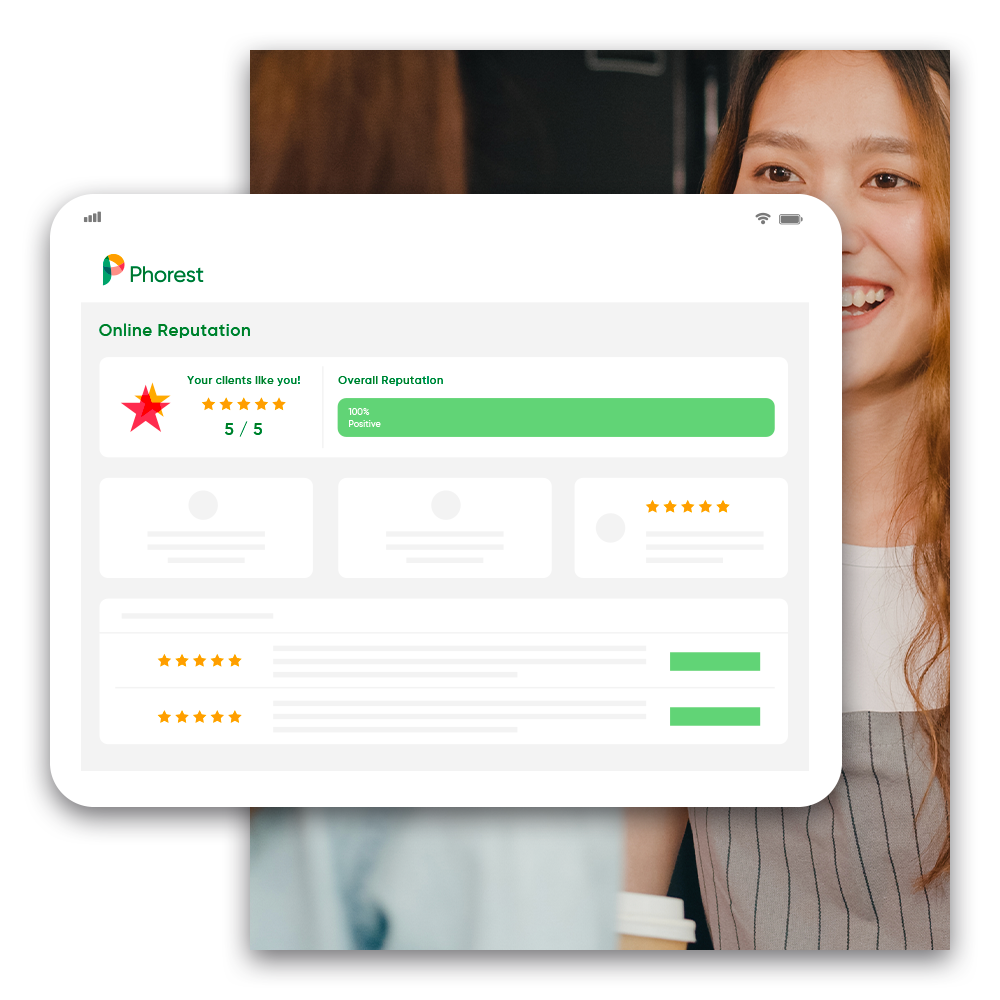 Faster, Wider Reach
SMS open rates are 76% higher than email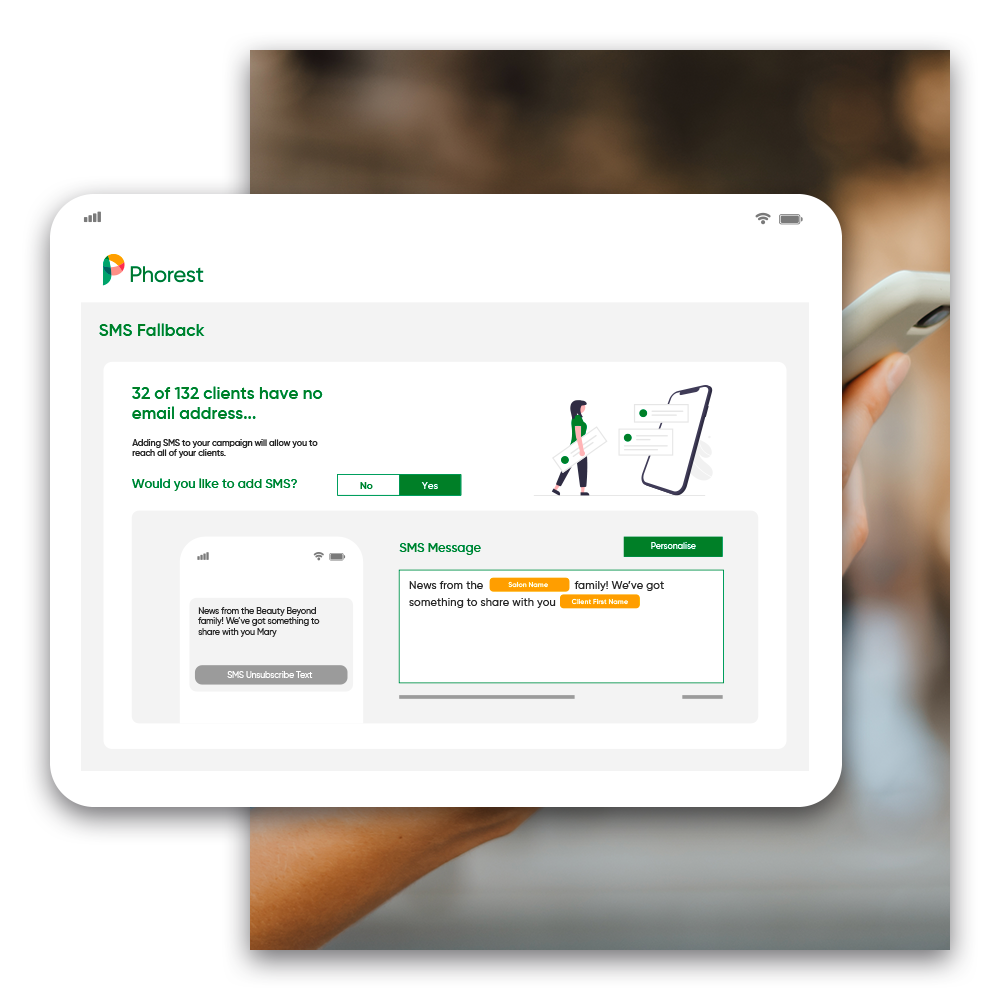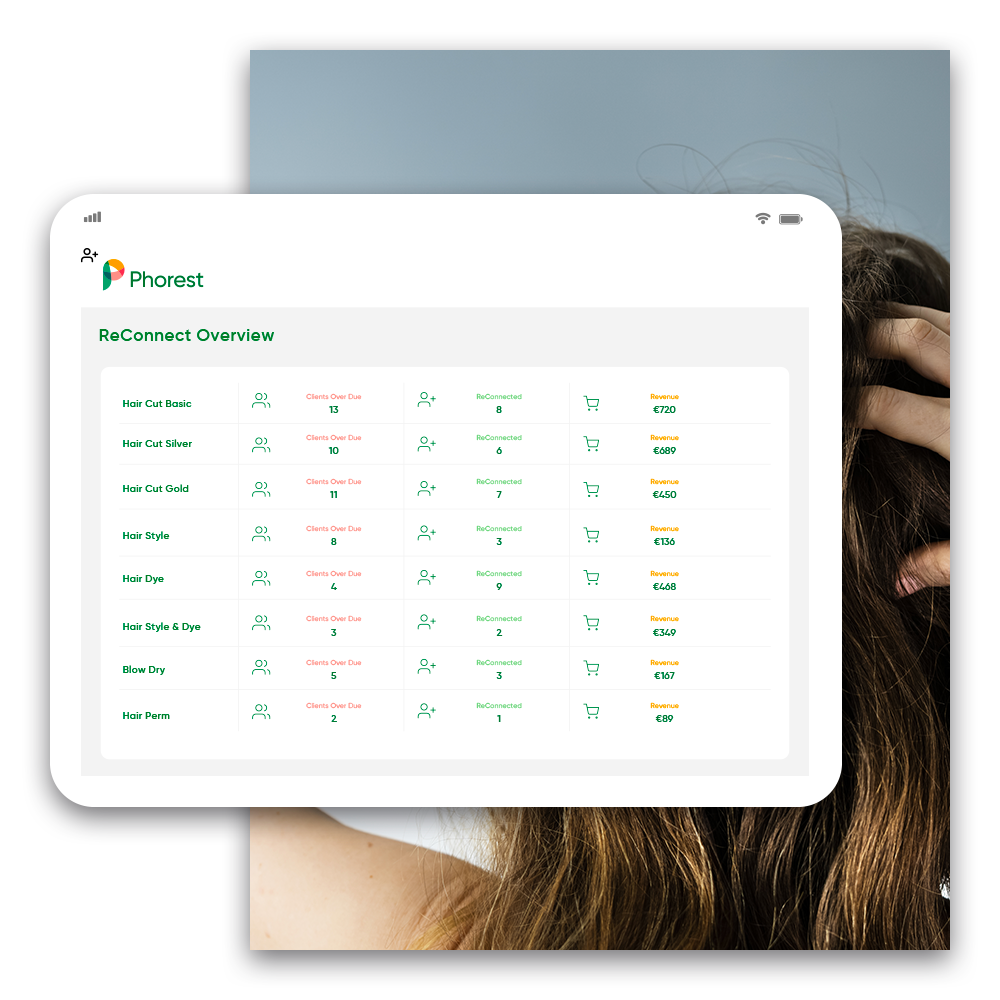 Smart Client Behaviour Prediction Tools
Prompt clients to rebook at just the right time
Use our smart software to predict when a client is next due for an appointment and prompt them to rebook at the exact right time.
An industry-first tool that uses machine learning, your clients get an automated SMS reminder with a simple link to click and book their due service!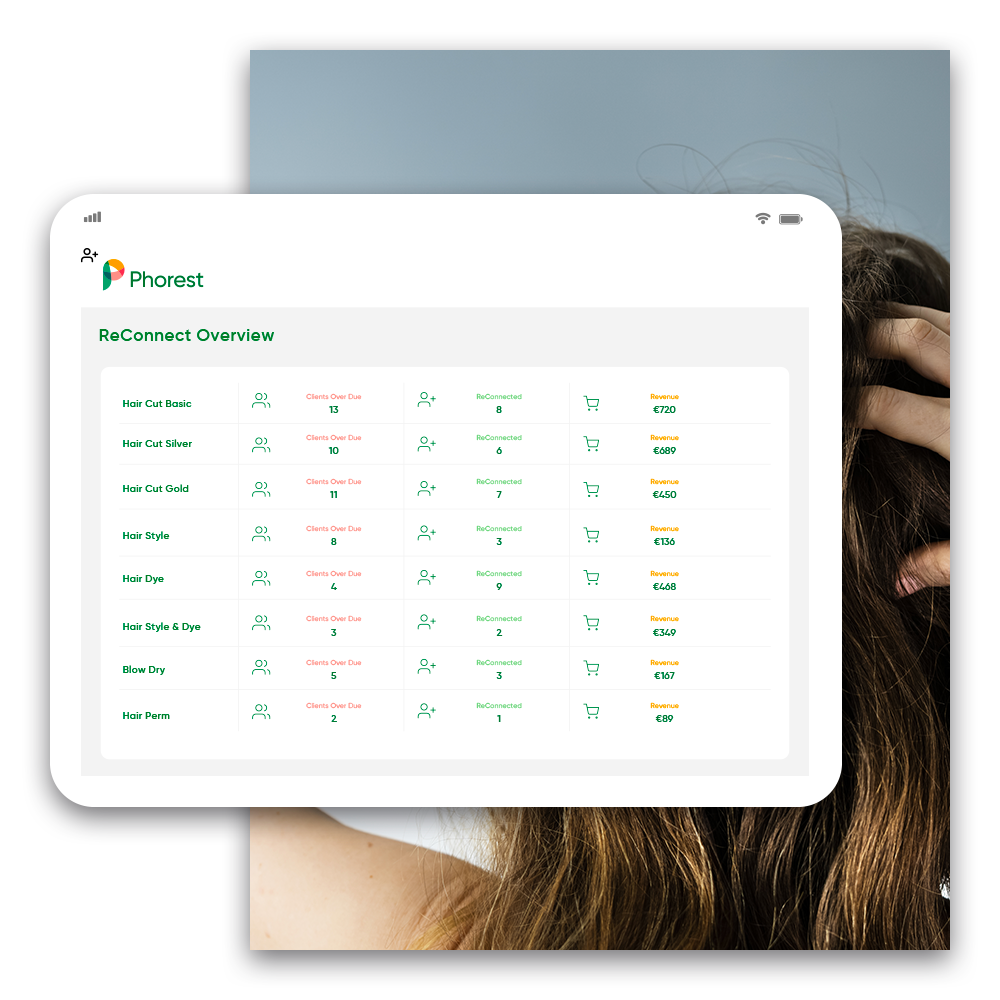 Client Reconnect For Lost Clients
Segment and target clients who are overdue to rebook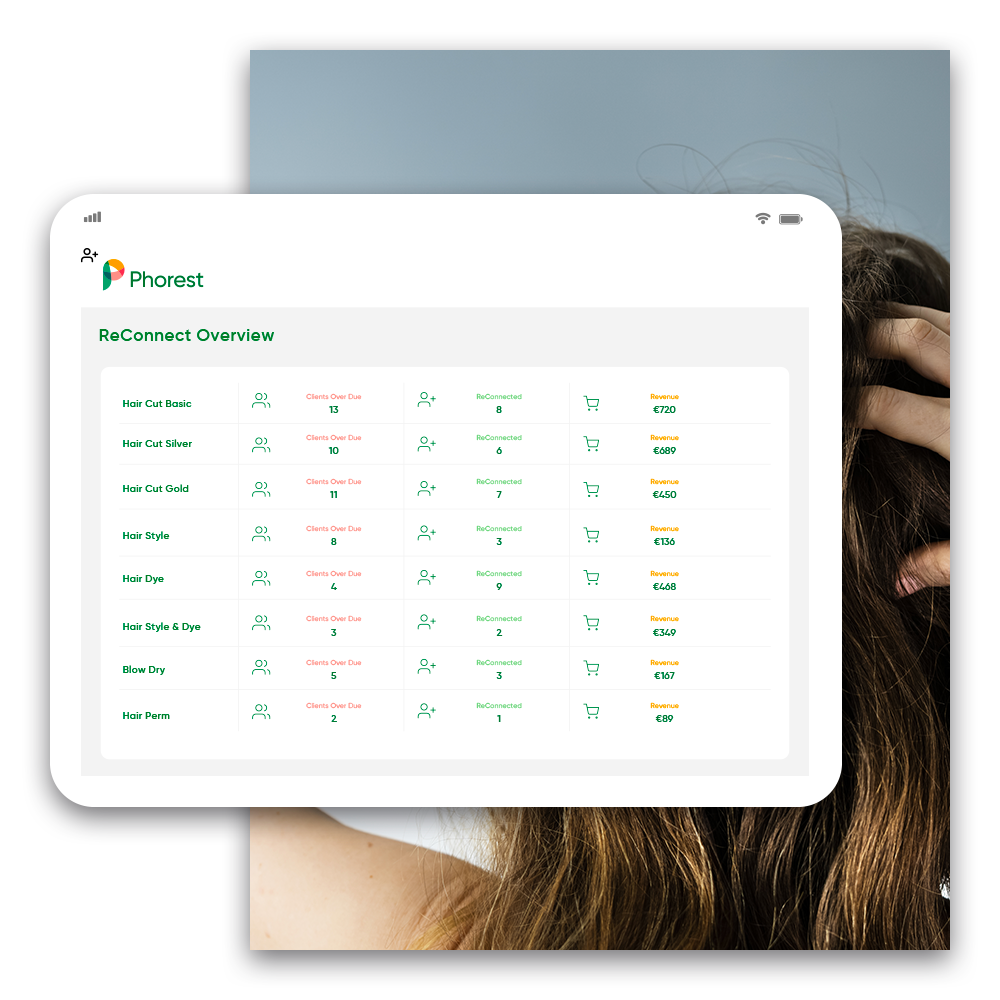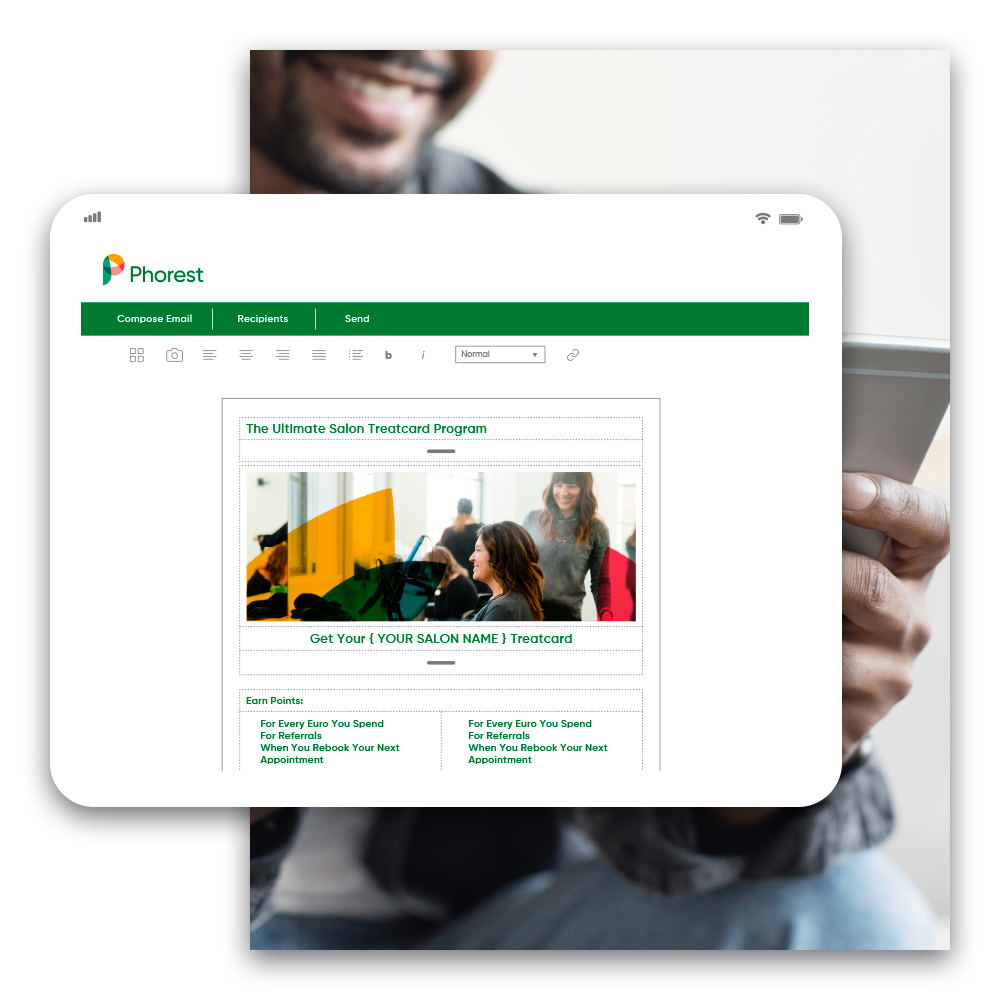 Marketing SMS & Email
Phorest does your marketing for you
Get ready-made SMS and email marketing templates for all goals and occasions.
Feeling creative? Execute your own ideas from scratch with our easy-to-use email and SMS builder, with over half a million free images and a photo editor.
Measure and track success right to the till!
All Salon Marketing features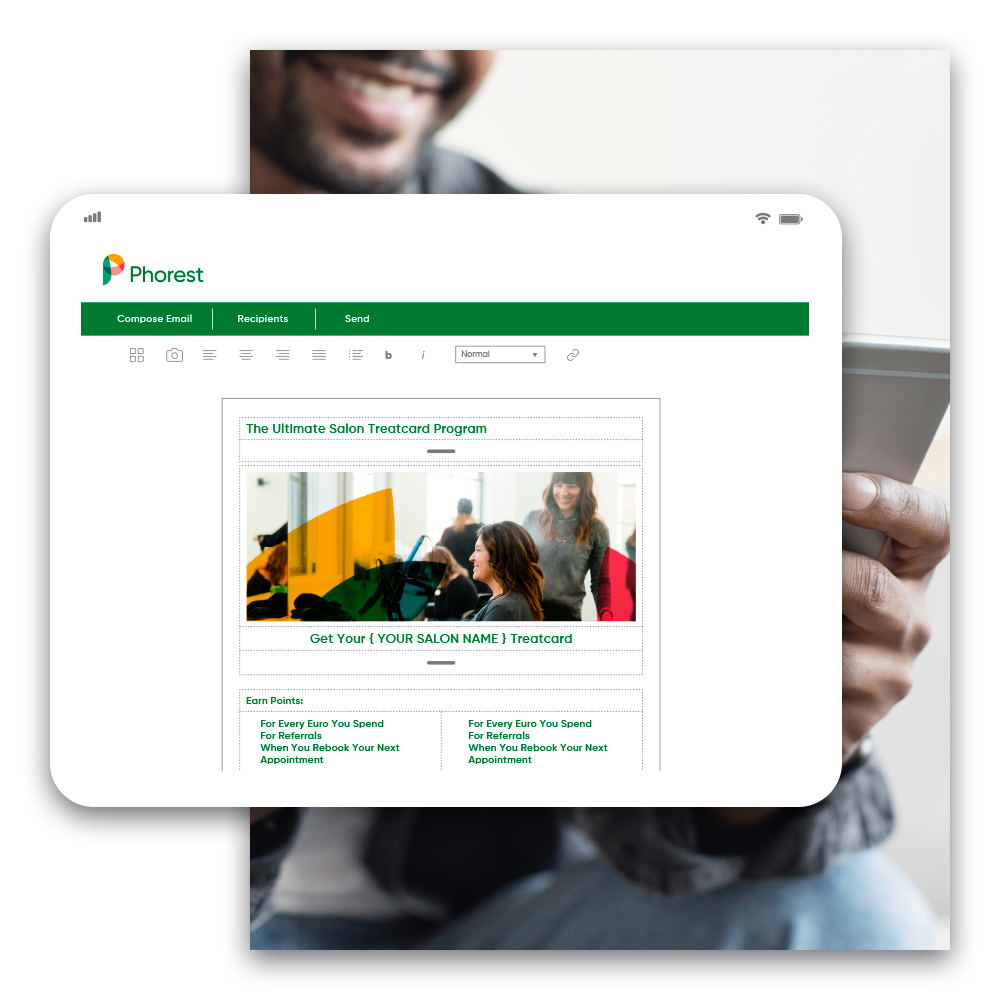 "The Client Reconnect feature, for us in December, brought in £2,500-£2,750 in revenue from clients who were automatically prompted to rebook. "
Gerri Keane, Owner
Dangerfield & Keane, Harrogate, UK
"Client Reconnect is a significant edge that Phorest has. It allows us to eliminate that 'hole in the bucket', and keep clients coming back."
James Davis, Owner
Clay Salon, London, UK
"I love the Reconnect feature. Sometimes you don't realise who isn't coming into the salon or maybe whom you haven't seen for a month or two and you just reconnect with them, and usually they rebook."
Susan Roche, Owner
Newcastle Hair & Beauty Clinic, Newcastle, UK