The time is nearly upon us! Yep, in just over a week, we celebrate National Blow Dry Day!
Okay, so it's a pretty odd thing to be celebrating, right? But nevertheless, it has become a thing. So the big question is: How can we capitalise on it?
Well, we were kicking some ideas around the office, and we came up with a couple of ideas that might help you get more clients through your doors.
July 28th – National Blow Dry Day Marketing Ideas: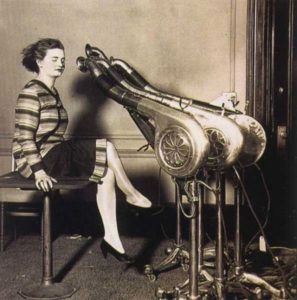 1. Treat Card Bonus Points:
Is your salon currently using Phorest Salon Software's Treat Card system? What better way to get clients to come back than by offering them Double Bonus Points on their Treat Cards for National Blow Dry Day (You can make this a week long offer as well if you like!)
Alternatively, you could offer Triple Bonus Points on any product purchased with a Blow Dry for that week as well.
Either way, using your Treat Cards to promote Blow Dry Day could be a quick and easy way to capitalise on the 'Holiday!'
2. Free Blow Dry With Every Cut
How about this: 'To Celebrate National Blow Dry Day, We Are Giving Away A Free Blow Dry With Every Cut from Monday to Thursday
I know, you might take a little hit on the Blow Dry Revenue.. But it'll help you fill the quieter days during the week while not affecting your revenue during busier periods.
3. Salon Selfie
For all those social media addicts out there, why not tie in this year's biggest craze: The Selfie.
Perhaps you could make a cool voucher giveaway for clients!
Maybe something like: 'Take A Selfie After Your Blow Dry And You Could Win A Voucher For…'
(Oh yeah, if you want to read more on Selfie Marketing, why not check out one our recent blog right here!)
4. Charity Donations
You could also turn National Blow Dry Day into something charitable! Something simple like: 'For Every Blow Dry We Do During The Week, We Shall Donate xxx To Charity…'
This way, you could be promoting your business while giving back to charity at the same time.
I'd say client's might even look fondly on your brand for contributing to those in need as well!
So, what do you think? Do any of these ideas sound promising for your salon? Let us know by either dropping a comment below or tweeting us at @ThePhorestWord.
Barry Quinn is Loyalty Manager at Phorest Salon Software. Talk to Barry one-on-one about improving your  loyalty program with the Phorest TreatCard and get tips, advice and ideas – email loyalty@phorest.com.