The summer that all football fans have been waiting for has finally arrived with a big bang as we saw the opening ceremony of the 2014 World Cup in Rio. You may think that football matches are a bit far removed from the world of hair & beauty but don't make a mistake and miss out on the huge buzz generated by the event.
The fact that this year's World Cup is taking place in Brazil, the land of golden tans and salsa dancing, perfectly lends itself to summer and sun themed salon marketing.
1. TreatCard Sweepstake – Kick it off Next Week
Here in Phorest Salon Software we offer a points-based rewards system for loyal clients called the TreatCard. Your clients build up points – once they garner a healthy dollop, they are treated to a service or product they've never had before increasing their average spend.
If you also have a points-based loyalty scheme or use our TreatCard, why not do a sweep-stake with your clients?  Simply print a few copies of a sheet with the top 16 teams (see below for free printable) and throw them into a bowl at reception.
When the client goes to pay and presents their TreatCard just ask them to pick a team. Simply keep track of who picked what team on a notepad or spreadsheet. Once the winning team wins the world cup, send an SMS to that group congratulating them on winning 100 extra TreatCard points. Simples!
Free Printable: World Cup SweepStake (download and print the PDF, cut up the flags & place in a jar at reception. Please note that these are the top 16 teams as ranked by Paddy Power on June 17th 2014).
2. Themed Packages
Brazil is the home of some perfectly tanned and groomed beauties! Offer your clients special Brazil themed packages, i.e. a tropical body scrub & tan, a manicure using products with tropical scents & bright summer nail art or a haircut with a Brazil-themed hair treatment.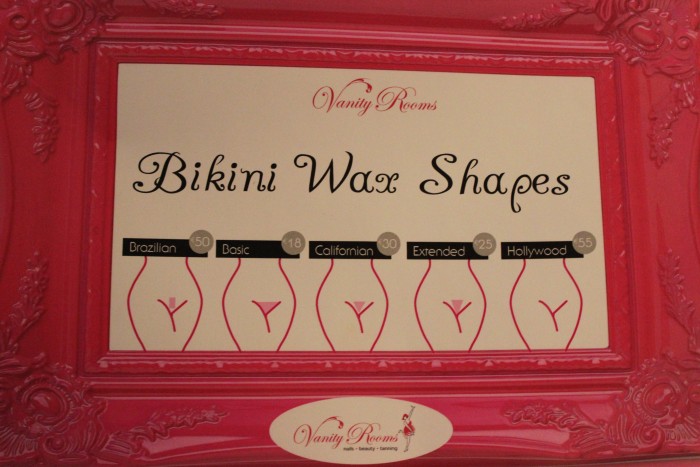 For your younger clients you can prepare a little tongue-in-cheek salon marketing SMS promotion offering a brazilian bikini wax.
For example… (do not copy and paste this SMS into your software. Please rewrite)
"Eva, make a smooth and painless Brazilian Wax your only goal this World Cup! Book one today and get a free head massage too! Beauty Tree 0207 100 9290"
And if you're really cheeky you could send this to your younger clients…
"Denise, when there's grass on the pitch… mow it. Make the most of World Cup fever with a Brazilian today & get a free relaxing head massage. Beauty Tree 0207 100 9290"
3. Give your Salon that Rio Feel
Brazil is a place associated with beaches, sunshine, tropical scents, fruit and flowers. Play some soft bossanovas in the background (iTunes and Spotify is full of Brazilian lounge music) and maybe offer your customers a tropical fruit skewer or a refreshing drink (iced water infused with tropical fruits is delicious and easy to prepare).
4. Limited Edition Products
A lot of your regular suppliers have probably released brought out limited edition Brazil and World Cup themed product lines (nail polishes, scented body care, etc.). Make sure you contact them and get in some colourful, summery products that you can either retail or offer as a part of special packages.
Example: Book in for a facial and take home a bottle of limited edition nail polish worth £10.
5. Football-fr
ee Zone for the Ladies
Sick of hearing about the World Cup? This is a handy one for the clients (and there will be many!) who are going to be driven to insanity by their partners, brothers, fathers, etc. who will occupy sitting rooms and roar at their flatscreens for the next 4 weeks. Offer special packages that include relaxing treatments like head massages or aromatherapy.
Alex Quinn is part of the marketing team at Phorest Salon Software & a blogger for Pink Elephant Blog. Email Alex for some marketing advice on marketing@phorest.com. Let's Grow!