Chances are that like me, you have a soft spot for the way-too-cute-to-handle kitten and puppy pictures on Instagram… Right? Who can resist posting or liking them really… But is that beneficial for your Instagram salon posts?! Kittens might be absolutely fine for a personal profile, but you might want to look into developing a unique style of Instagram posts that are more suitable for your salon account and aimed at engaging, informing and entertaining your very specific audience.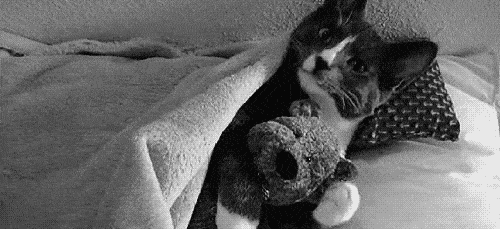 If you don't push your Instagram salon account the right way, you simply are not going to see the full benefits of using it. We've rounded up some fundamentals to create outstanding Instagram salon posts. Go on and be creative now!
3 Effective Rules To Create Outstanding Instagram Salon Posts
Make your Instagram salon posts instantly recognisable.
Stand out, use borders, font or colours when you post content. There are plenty of photo-editing apps to play with, but here's my top 2 picks available both on Google Play and the App Store: Pixlr and VSCO Camera. They both have multiple functions you can explore, but simply put, Pixlr is great to add your logo onto an existing photo.
[slideshare id=60548666&doc=instagramsalonpostspixlr1-160406083734]
(Click Here To View Slides On SlideShare)
Be original, unify your posts and make sure your brand is easily identified. Maybe what works best for you is using a same colour throughout your account (a little like us with purple 😉 ), or maybe it's about branding your pictures with your logo… The options are really all up to you!
In any case, here are a few do's & don't's when it comes to styling your Instagram feed.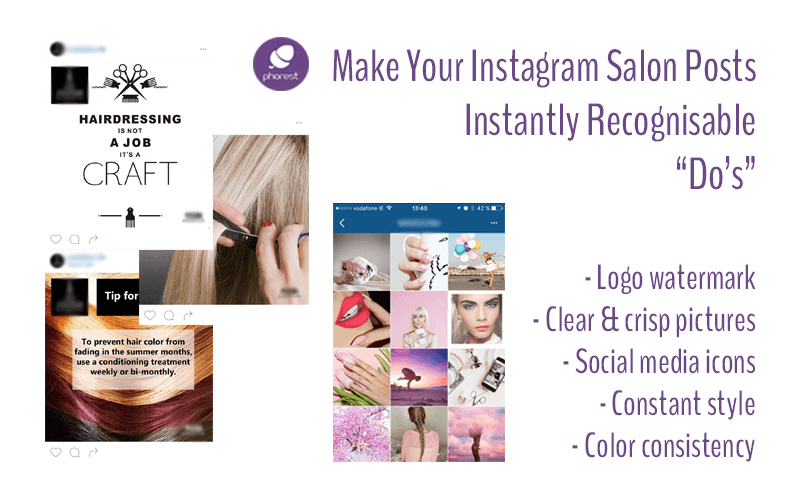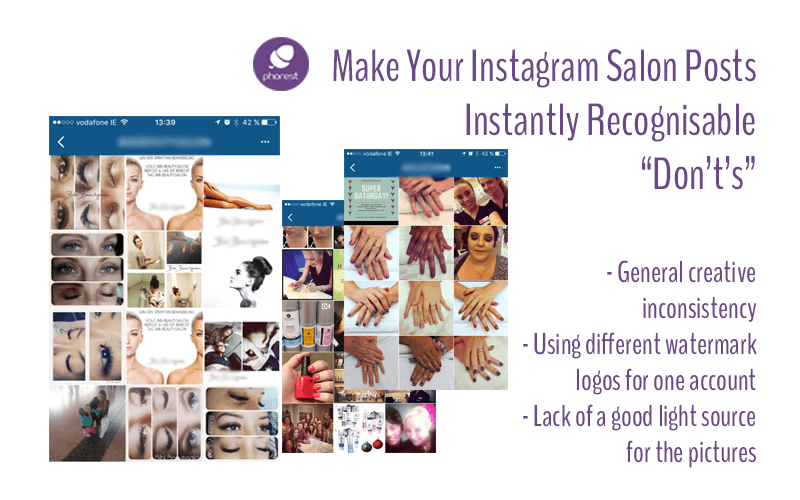 Prioritise quality over quantity.
Instagram is the king of social media when it comes to user interactions with brands' posts, but don't you start publishing heaps of content just because you can. You will be much better off putting all your energy into quality, not quantity.
Post your Instagram salon posts at the right time of the day.
Yes! There is such a thing as posting a the "right time". Different Instagram scheduling apps like Latergramme, WhenToGram or Publish analyse this and can guide you as to what time is best to post according to your following's online presence behavior. The easiest one to use is perhaps WhenToGram, telling you what exact days and hours of the week your followers are the most active.
Here's our little "How-To" on WhenToGram.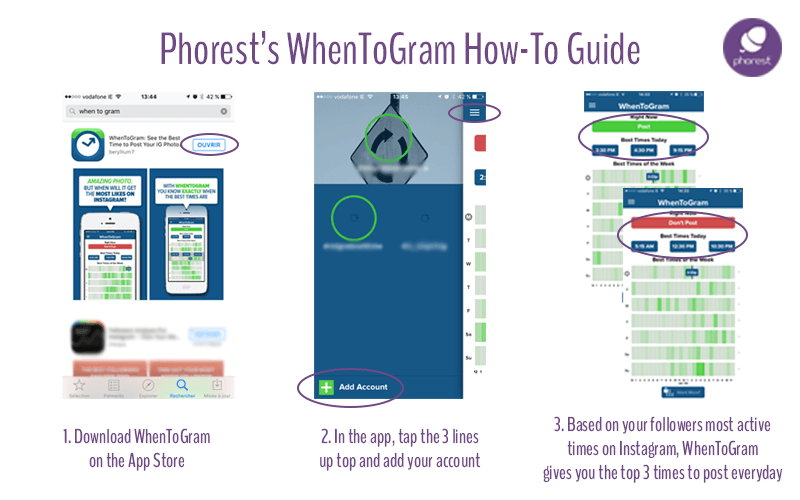 Instagram Upcoming Changes Will Be Great For Your Salon Posts
Instagram has recently claimed people missed on average 70% of what appears on their feed and people are very nervous about the next update.
Rest assured! While the app has indeed announced they will be changing the way you see posts, all it's really going to do is organise what you see based on your interests and relationships. This means you might not see your client's sister's adorable baby picture, but rather the newest and most popular haircut trend. As you can imagine, that goes for all accounts.
Think about it: more relevant inspiration coming from your feed and more clients seeing your sensational content!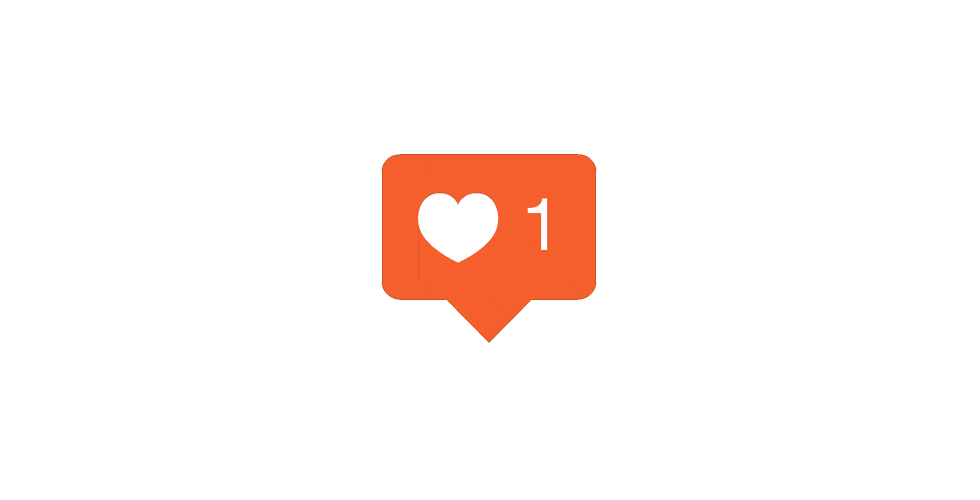 Are you too busy to sit down at 4:45 PM every day and prepare posts? Do you want to tidy up your business account by removing inactive followers? Also you might want to learn how Netflix can help you grow your salon business! Drop the phrase 'Yes Please' in the comments below if you would be interested in more guides on Instagram related apps you can use or simply email us your main Instagram concerns so we can help you overcome them: marketing@phorest.com
Thanks for reading.
#LetsGrow