I read a piece of research carried out recently by experts in Harvard Business School. Frankly, it scared me. After doing thousands of hours of research across small businesses, they discovered that only 4% of people who have a complaint or negative experience with a business will ever tell the business owner, staff member or manager. FOUR PERCENT! Think about it: only 1 in 25 salon customers will tell you when they've had a negative experience.
To reverse the example, for every 10 complaints you receive, there are 250 people who will never return to your business because of a bad experience they've never told you about.
Listen to the audio version of this blog, and subscribe to the Phorest Blog Podcast here:
And Then, I Got Even More Scared…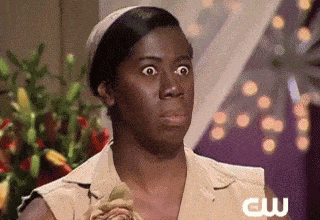 According to the research, dissatisfied customers will tell 12 other people about their negative experience. When you run the numbers, that is astonishing!
That means if you get 4 complaints, there has been 100 dissatisfied salon customers in total who have told 12 people each. That is a network effect of 1,200 people (on top of the 100 who were actually in your salon). That is a really powerful marketing campaign in a really bad way.
That is even before they take to social media!
Should You Start Panicking?
Nah, it's all good! Here's the thing.
When a customer is unhappy, it means that in some way, they are passionate about what you provide and good customer service matters to them. Transparency is vital and we should treat the complaints of salon customers as a free critique. Why? Because without knowing, how can you monitor, measure and improve your service or indeed, turn those salon customers back into happy advocates?  
How Do I Know What Salon Customers Are Saying?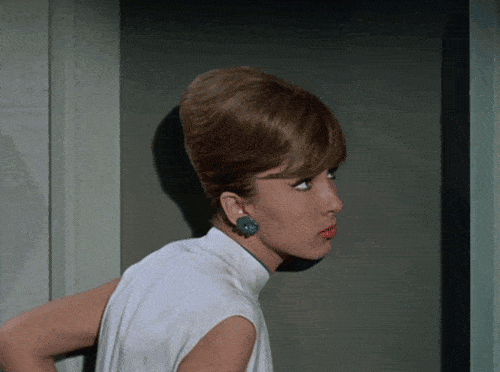 Ask For Feedback
Yes, I know – typical. But it's surprising how many salons I've been to who never ask 'What are your thoughts on your experience today?' or 'How did you find that?'  Ask, because some people will never tell you to your face, but the majority will open up when asked.

Use Google Alerts
There's data that shows that when someone refers a friend to a business, the first thing that person does is Google the business – 87% of the time.
If they just had a great recommendation and find 200 5-star reviews after their quick Google search, that will be enough to close the deal for them. If they have the referred salon or spa has no online reviews but the one down the road has over 200 reviews, how will that look?
Google Alerts works this way: Google sends you a daily email when they notice someone has mentioned you online (from either happy or unhappy salon customers)! We use it in Phorest. It is incredibly handy. But best of all, they email you automatically so very little work is required after you set it up.
Learn how to set up Google Alerts here.
Pro Tip | Include your local area in the search term or at the very least salon. For instance, if your salon is called 'Be Beautiful', Google will send you emails with articles that mention the words 'Be Beautiful' –  and that's not useful. So putting in 'Be Beautiful Stratfordshire' narrows it right down!

Search For Your Business On Google Maps and Yelp
A lot of people leave reviews using Google and Yelp. If people search for your salon on Google maps, the reviews show up.
When is the last time you checked those reviews? Google your salon today and keep an eye on your reviews. If you find a bad one on Google Maps or Yelp and you know who it's from, reach out and get them back in with a free treatment or blow-dry. Turn them into a client for life.

Leverage Technology To Collect Real Reviews
Within the Phorest software, you can send out review requests by SMS and email. After every appointment, your clients fill the form out and rate their experience out-of-five. If they rate it 5/5, a camera pops up asking them to take a selfie and share it on social media for extra loyalty points.
More importantly, it allows you to automatically ask salon customers what they thought of their experience. Almost everyone who has had a bad experience will let you know, giving you the chance to turn it around. Why? Because it is easier to be honest on a form than to someone's face.
Also, it allows you to get more insights on your therapists – what are they like with your customers when you are not around? You should really send these out on SMS too, as SMS has a 99% open rate vs. something like a 20% open rate for email.
Fill out this form for a demo of the feature.
Sometimes There Actually Is A 'Good' Complaint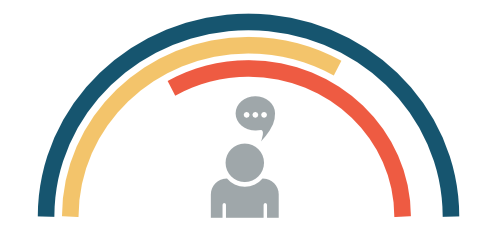 This type of complaint is usually just objective feedback that is not actually a complaint; for instance "Great salon but VERY pricey". To me, that just reads "This is a top end salon that knows who it's targeting".
When you know you provide the perfect service and are aware of who you're targeting, it can happen that other people don't quite 'get it'. So being everything to your target market means you may not please everybody. Be objective about feedback and who you target. Don't be afraid to ask yourself some really hard questions – that's how we all improve.
Final Thoughts
Don't treat salon customers who complain as a minority. They are just the ones open enough to give you feedback – worship them! And as you can see, there are plenty of great tools and techniques you can use.
Oh, and don't forget to watch our Salon Online Reputation Webinar to ensure that your salon continuously receives glowing 5-star reviews on Google, Facebook & Yelp!
Got feedback? Let us know either in the comments below or tweet us @ThePhorestWord! (Pssst! We're on Instagram too!)
Thanks for reading! #LetsGrow
---
This article was originally published on February 12th, 2016, but has since been updated to include new content.