Our latest feature release went live last week and we couldn't be more excited to announce that our new Digital Consultation Forms are now available! In a nutshell, this feature allows you to build your own bespoke consultation forms which can then be filled in by your clients on an iPad or Android tablet in the salon when they arrive. You will also have a library of template forms to choose from if you're not interested in building your own – there's plenty to choose from!
A paperless solution: the Phorest Digital Consultation Forms
You can now go completely paperless, with all of your filled-in forms stored instantly on the client card within Phorest Salon Software. A full history is available on the forms, including any staff notes that can be added after the said consultation. To top it off, your clients can digitally sign the form, and that signature will now be stored on the client card in case you ever need it in future!
Key features
With Phorest's Digital Consultation Forms, you will have/be:
A privacy notice attached to every consultation form
Service-specific consultation forms
A fully paperless solution
Access to a library of pre-built consultation forms
The option to create your own custom consultation forms
Client data stored safely and securely
Digital signatures
Forms linked to client cards for simple searching
Are you a Phorest Salon Software client?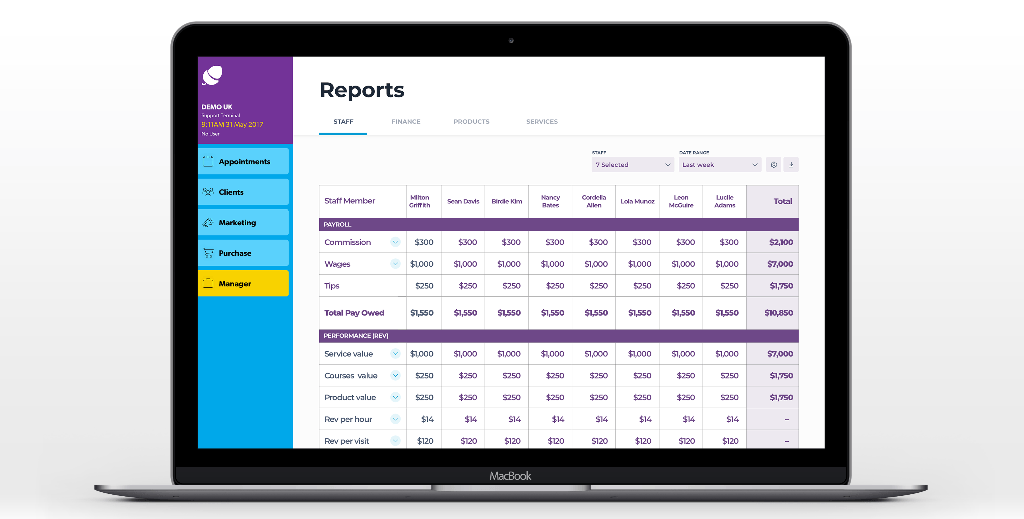 You spoke and we listened! We'd also like to take the time to introduce you to our brand new Payroll Reports! Phorest Salon Software now caters to all of your Payroll needs – wages, commission & tips – in one handy place. You can filter by staff, expand the areas that are most important to you and get a detailed breakdown of all the information you need. You now also have the ability to add the cost of service as a percentage.
We will be adding new features regularly over the coming weeks to the new Reporting Suite – Staff Performance reporting as well as an all-new Financial Reporting area.
We'd love to get your feedback on this, so we've built a feedback widget into the new reports section, so you can get quick answers to any questions you may have. We are very excited about our new look reports and can't wait for you to go check it out!
For anything else, let us know either in the comments below or tweet us @ThePhorestWord! (Pssst! We're on Instagram too!)
Thanks for reading! #LetsGrow