The phenomenon in which we, as humans, take beauty inspiration from famous faces has been around for generations. Whether it was Audrey Hepburn, Brigitte Bardot or Cleopatra, the rich and famous have always set the trends when it comes to beauty. And like it or not, just a few years ago, the Kardashian/Jenner clan were in the midst of trail-blazing the hottest new looks. Salon sales of blushers and bronzers shot up 12% in the UK, according to market analyst Mintel, and their experts believed that surge was down to the contouring trend made famous by Mrs West and her sisters.
Listen to the audio version of this blog, and subscribe to the Phorest Blog Podcast here:
Can Kim Actually Boost Your Salon Sales?
Today, celebrity and influencer endorsements are probably more visible than ever. If Kim Kardashian wants to evangelise about a new product she loves, she can hop on Instagram, and whatever she posts will be seen by over 139 million people. That's a lot more than most magazine goings can reach.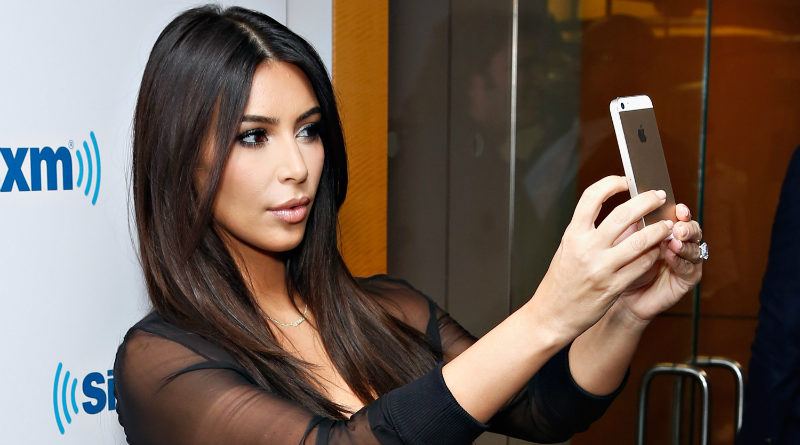 But while these celebs can give a brand a platform to be shown and shine, they can also break a brand's reputation in the instance of one post. We saw this happen with Kylie Jenner's tweet about Snapchat a while ago; Kylie was one of Snapchat's most influential users and asked if anyone even really used Snapchat anymore…
sooo does anyone else not open Snapchat anymore? Or is it just me… ugh this is so sad.

— Kylie Jenner (@KylieJenner) February 21, 2018
Although she did walk back on her tweet showing love for the brand, the damage was already done and around the same time, Snapchat's stock lost $1.3 billion.
The power of influence.
Salon sales can genuinely benefit from it.
Michelle Duberry, founder of beauty salon Nice Nails Baby explains: "We may tell ourselves we are not interested in celebrities or what the next beauty trend is, but if we are told something enough, we start to believe it."
Make sure you stock products and treatments to cater for these trends so that you can help your clients keep their look at the top of their game.
Alluding To Trends In Your Marketing
Think about what is most popular at the moment. How can you use and show your expertise to bring the trend into your marketing?
Could you perhaps use some of your products to make a tutorial for your Instagram account on how to achieve xy or z look, and place those products at obvious points of sale in the salon?

Can you name your treatments or services with some fun names alluding to trends?

Can you offer a treatment and experience to a blogger?

Real-time reviews and honest opinions

can have excellent results!
Think outside the box! Think about what would sway you, and your ideal client! To find out which, between salon influencers and celebrity endorsements comes out on top, click here.
And by the way, women aren't the only ones buying products made popular by famous faces. Michelle affirms that "since the rise of programmes like Geordie Shore and The Only Way Is Essex, there has been an increase in male grooming. In fact, 30% of men have admitted using celebrity endorsed products, with the most popular faces being Gerard Butler, Bradley Cooper and David Beckham."
Got feedback? Let us know either in the comments below or tweet us @ThePhorestWord! (Pssst! We're on Instagram too!)
Thanks for reading! #LetsGrow
---
1 This post was originally published in December 2015 and has been updated for accuracy and comprehensiveness. Featured imaged shot on location of Chipped, in Dublin. © 2018 Phorest Salon Software.