As I was researching New York City salons that were much appreciated by men, I stumbled upon one of Salon Today's articles on how to woo a man. Something in the article really stuck with me: "According to a study from male-focused manufacturer American Crew, 70 percent of walk-in business is men." Seventy percent of walk-ins is no joke. Think about it: for every 10 walk-ins, that's 7 men's haircuts for your salon… or another one down the street. But why? What makes a potential male customer choose one salon over another (that is if we exclude the trendy barbershop comeback)?
Listen to the audio version of this blog, and subscribe to the Phorest Blog Podcast here:
Get Inspired By These New York City Salons For Men's Haircuts

Bumble & Bumble (Meatpacking)
The brand's story all began in 1977. Founder Michael Gordon dreamt of opening a salon that would welcome "a diverse range of clients, and embraced the forward-thinking, hyper-creative looks of the '60s." Four decades later, both branches' reputations speak for themselves and have experts stylists specialising in razor cuts, short cuts, curly hair, colour… You name it; they do it.
Strategy used: Attractiveness of physical environment.
Why it works: If one of your goals is to attract men to your salon but everything in your interior design screams all things girly, don't expect excellent results. Bumble & Bumble's ultra-modern concept works because it has gender-neutral interior design tones and downtown vibes – it screams NYC. Additionally, the Meatpacking location adds to the experience with a coffee shop integration and stunning views overlooking the city. These two additions are sure to wow literally anyone.

John Allan's
John Allan's isn't a spa. It isn't a place where you get pampered. It's not your neighbourhood barbershop either. It's a men's club, where male salon clients can play a game of pool, grab a beer, get a shoeshine and of course, get treatments and services like men's haircuts, hot towel shaves, manly manicures, shampoos, facial and scalp massages. And guess what, it works.
Strategy used: Attractiveness of male-oriented menus and services.
Why it works: Generally speaking, men tend to feel much more comfortable with straight-to-the-point descriptions about services. Many don't care to know how luxurious it's meant to be. Instead, John Allan's treatment menu explains the services by describing their benefits, cutting it to the chase. For instance, a manicure, on their website, is described as it: "Cleaning up doesn't mean shiny nails – a trim, file and moisturising massage will make your hands and nails look great." Additionally, men also tend to enjoy being a part of a 'crew' or a 'club' – just think about how tight-knit players on football or rugby clubs are. By marketing their salon as men's club with the possibility of buying into a membership, they're directly talking to their target audience.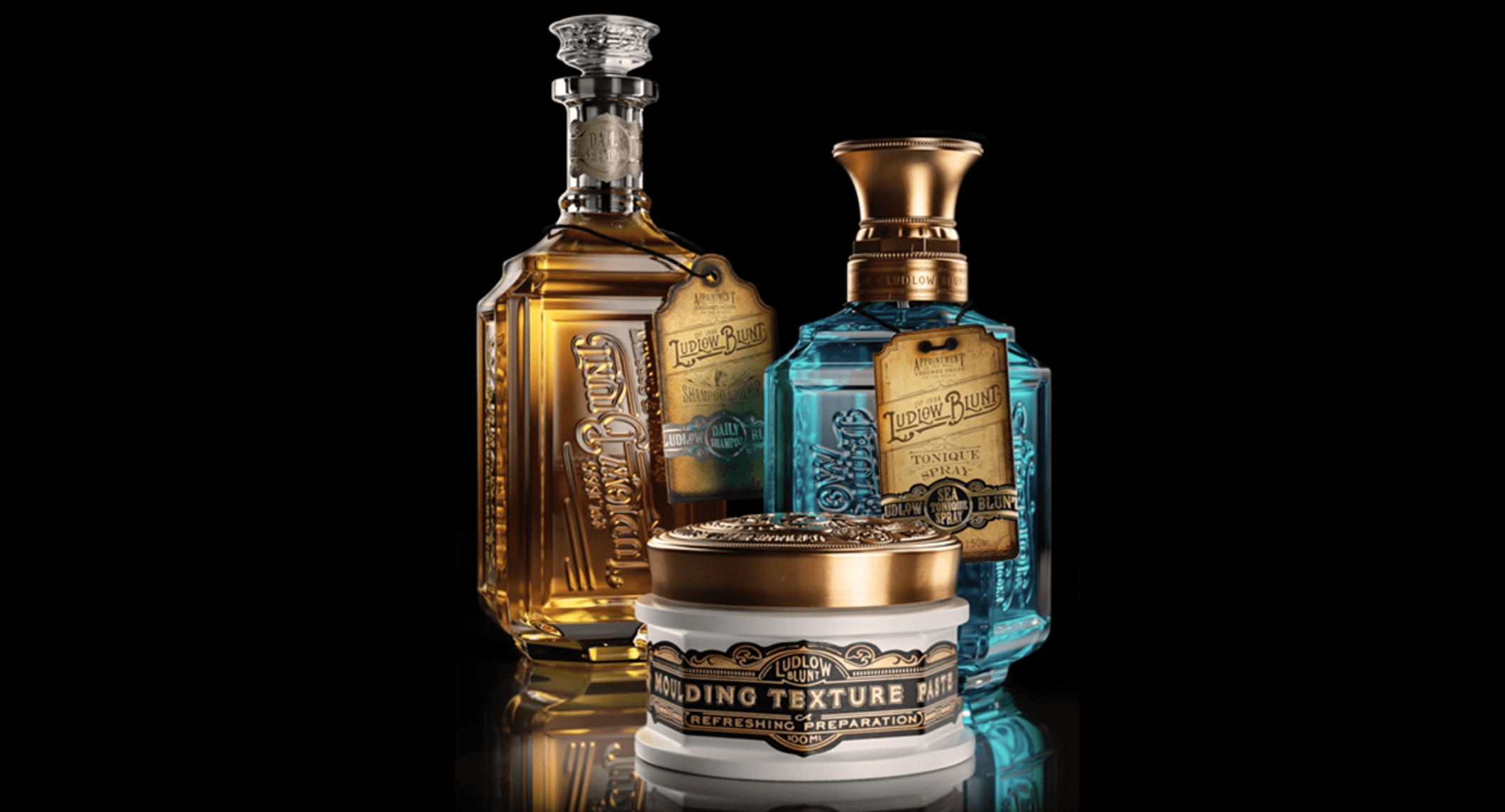 Ludlow Blunt
Keen of laid-back surroundings, Ludlow Blunt "blends a heritage barbershop narrative with modern day techniques & craftsmanship." The salon adapts to both men's haircuts and women's classical styles while giving it them a contemporary touch.
Strategy used: Vintage interior design and product range adapted to suit men.
Why it works: Needless to say that a vintage decor speaks to both women and men, and when it's in a salon, possibly even more to men simply because it's a reminder of the barbershop's golden age. As for retail products, Ludlow Blunt will now also offer their own range of shampoos, pomades, tonics and grooming preparations (starting in 2018) that also cater for men; something that many salons forget about. Often enough, male salon clients want advice on how to style their hair or care for their beard, so stocking products that cater to them will help increase profitability.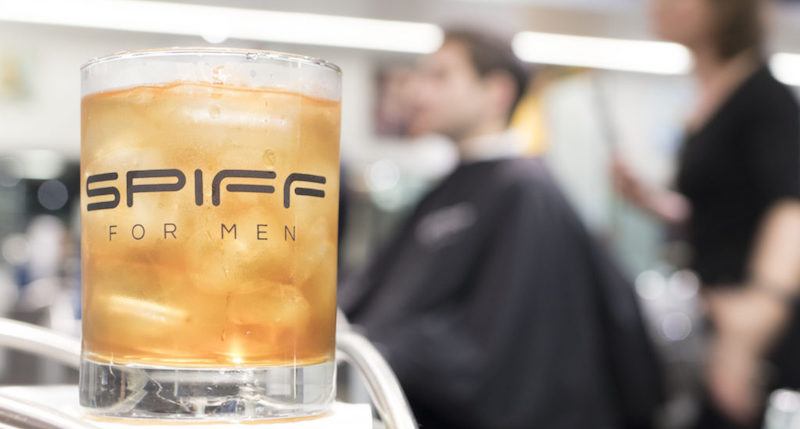 Spiff For Men
This Downtown and Midtown NYC salon promises to "keep the professional and modern man looking and feeling at the top of their game by providing grooming and spa services." Branded as an upscale men's grooming club, Spiff For Men is a place where customers (mostly businessmen) can enjoy the likes of sports games on the mirror embedded tv screens and perhaps even a drink while getting their cut, manicure or shoeshine done. The staff also treats everyone like family, putting a bit more of the focus on not only making their male clients look good but making them feel good as well!
Strategy used: Creating an environment that speaks to businessmen in NYC.
Why it works: As mentioned above, nowadays, it's not enough to merely focus on making your customers look good. That's the bare minimum they expect: a great haircut or a great facial. Spiff For Men focuses on the experience, on how to make it fully relatable to businessmen in the city that never sleeps. For a man walking down the street looking for a place to get his cut while on his lunch break, that right there is a clear advantage over the local feminine-looking salon.

Takamichi Hair
Stunning space, right? And pretty gender-neutral too. Except to top that off, Takamichi Hair prides itself on delivering an individualised yet organic experience, based on the idea that, "Hair is like any meaningful relationship… It needs to be very particular and looked after with individualised care. […] It's taking the time to know your client, not just aesthetically, but understanding their lifestyle, too – you can project that dimensionality into the right style, that truly fits them."
Strategy used: Ultimate bespoke experience, luxury sentiment.
Why it works: Ever wondered why most men share the love for a tailored suit? Personalisation. It's the same thing with men's haircuts and spa services. For men, a personalised consultation is often very important. So, mixed with a hip, modern and artsy decor, Takamichi Hair provides an experience in which the male customer feels confident. And once clients have received their okay to go, they're invited to enjoy free infusions in the tea room, where they can relax with art books and fashion zines. The whole experience, while undoubtedly enticing to women, also appeals to men.
Final Thoughts
Time have changed, and so have men's attitudes towards grooming and spa services. However, you need to understand the number one principle: Men and women do not communicate the same way.
You can't expect a potential male client to be comfortable walking into a salon that instantly gives an "all girls things" vibe. If you want to attract more of a male clientele, you need to rethink your interior decor, your salon menu, overbearing odours, the retail products you stock and perhaps even consider having a private area for men 'beauty' treatments… Set the stage right for men's haircuts, and you'll see a massive difference!
Got feedback? Let us know either in the comments below or tweet us @ThePhorestWord! (Pssst! We're on Instagram too!)
Thanks for reading! #LetsGrow
---
Featured imaged shot on location of GMALE Barbers, in Dublin. © 2017 Phorest Salon Software.