You are looking for the next best salon campaign opportunity. Something to hook an offer on that will get your clients booking in and spending more. Why not go for gold using the 2016 Rio Olympics? By now, you must be thinking. 'How do I manage mixing a giant summer sports competition with hair, beauty or spa?'.
We have rounded up some key ideas you can start with and adapt to your salon's lifestyle. Make it personal and fun!
For this year's salon campaign, think like an Olympian…
First things first, you should let your clients know in advance that you are organising a special salon campaign around the Rio 2016 Summer Olympics (August 5-21, 2016). Be careful that you don't infringe on any copyrights as the Games' logos and mottoes are always restricted of use. You can still come up with your own motto and make it yours though. Here are a few simples examples that wouldn't overstep the Olympics' copyrights while giving a wink to your business:
"You're a blonde at heart? More of a brunette? Wear your colours."

"We have high quality standards and so should you. Think like an Olympian."

"We are all athletes in our own Olympics. Come in stressed, leave revitalised." 
Host your own Salon Olympics!
If you were one of those on board with the 2014 Selfie Salon Marketing, why not revisit that concept for this year's salon campaign? Choose a particular hashtag; let's say something along the lines of #TheGoldenHaircut or #StyledLikeAnOlympian. If you work with the TreatCard System, you can then reward your clients with bonus points after they've shown off their fresh new style on Instagram and tagged you. Keep the contest going for the entire Olympic Games' duration and wrap it up matching the closing ceremony. Crown the best #StyledLikeAnOlympian cut by giving £100/€100 of free products to the client, while offering the winning stylist a day off or a voucher for the local restaurants.

Everyone likes winning. Why not try a promotional strategy?!
Another idea could be to give out TreatCard points to clients who are booked in on the day your country wins a gold medal in a particular discipline (your brand ambassador's discipline for example). Maybe switch things up and choose a different discipline every week. The choice is yours!
Whatever you do, remember this: the best way to kick off marketing strategies is to have your team on board with the suggested ideas. An enthusiastic team always results in effortless promotion, getting your salon's clientele hyped-up about your current contests and promotions. Win-win!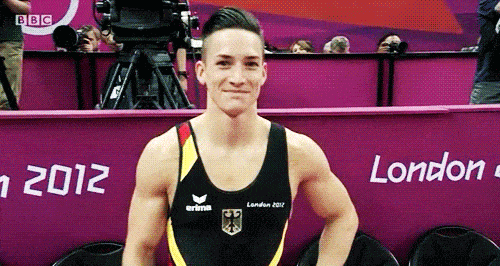 There are heaps of way to use the Olympic Games frenzy to your advantage. Whether you're a hair, spa or beauty salon owner, make this summer fun for you and your clients. Besides, the Games are currently only held every two years, with Summer and Winter Olympic Games alternating! Find out all about the 2014 Selfie Salon Marketing and see how revisiting the concept could help you get your clients excited for the 2016 Rio Games.
Not using our software but want to know more about the TreatCard and #SalonSelfie? Fill out the form below for a free demo of our software today.
Thanks for reading.
#LetsGrow
[yop_poll id="12″]