I'm sure you've already heard that up to 90%(!) of smart-phone users check their phones for social media updates first thing in the morning, before they get out of bed. Despite occasionally telling myself I am starting a social media 'detox' I must admit that I am definitely within that demographic.
Social media scrolling however, is not all mindless. What we see during our daily browsings does, no doubt, leave an impression on us in many different areas. With this in mind, have you ever considered how much of an impact your salon can make by having a strong presence online?
To give you an idea of how many opportunities you have to pop up on various feeds, I've outlined my daily social media usage which, I imagine, is indicative of many of your salon & spa clients' online lives.
 The Diary Of A Salon & Spa Client
06:30: The first of my (three inevitably snoozed) alarms rings
06:50: I haul myself out of bed, clear the aforementioned alarms, open the curtains and make my bed (I Snapchat a photo if bed linen is particularly pretty)
07:00: The morning mirror check. My brows are looking sparse, so, for the millionth time, I promise myself that I will seek out Dublin's best brow artist and book in for some on fleek arches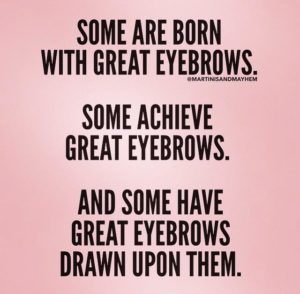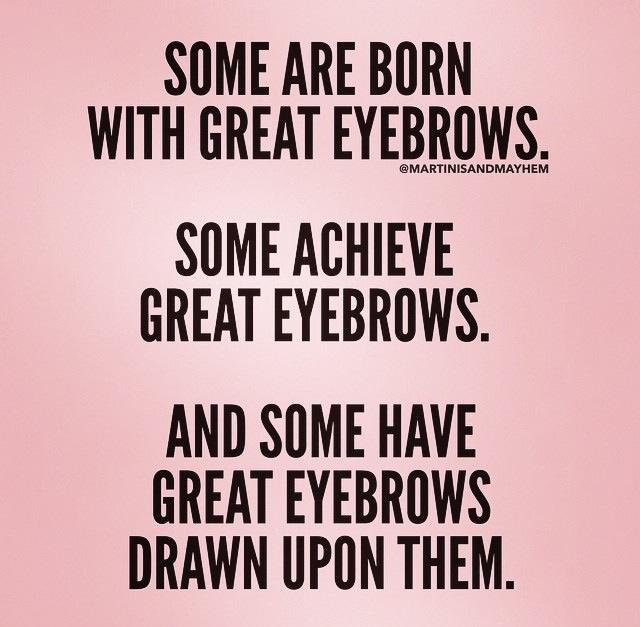 07:15: After my shower, it's hair time. I dream of reaching a stage in my life when I only ever get blow drys >> #goals. I wonder what salon does the best blow dry in town and make a mental note to book in with them pre-weekend away
07:45: My makeup is done and, with an outfit pulled on, I make a beeline for the bus
08:00: Earphones in and Spotify playing – it's finally time for me to catch up on my social media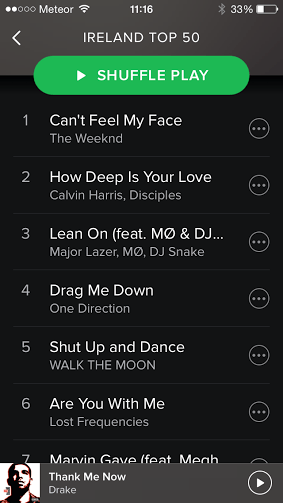 08:05: Seeing as nobody has Snapchatted me overnight

 I start my morning scroll through Instagram. Hair, Makeup, Outfit, Body and Food inspiration everywhere! I screenshot some hair colours for reference at my next salon appointment
08:30: Starbucks for my morning coffee. cue further social media scrolling after adding a photo of said coffee to my Snapchat story. This time I might check out Twitter or my Facebook feed as the coffee has awoken my brain a little to take in 'wordier' posts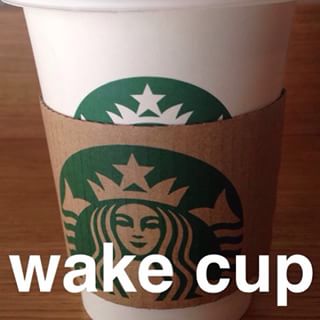 09:00: The work day commences and I (reluctantly) retire my phone to my bag
12:00: With my morning tasks completed, I reward myself with a social media check – I pass my phone around to show some colleagues an amazing 'Before and After' hair post on a salon's Facebook page
14:00: Coffee with a couple of my colleagues in our favourite local cafe. I spot a girl with the best lob I've seen to date and make a mental note to ask my hair stylist for a similar cut. Again, I scroll through my social media for any updates and am sure to add a snap of our eats to my Snapchat story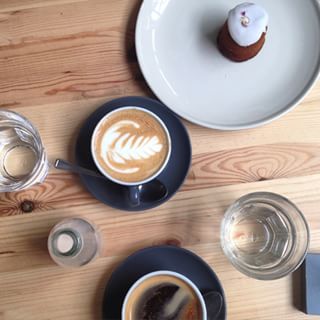 17:00: A friend Whatsapps me to come for a post-work glass of wine but I turn her down. Instagram posts have inspired me to hit the gym after work
18:00: The work day ends and I grab my phone from the windowsill (I've had it on charge since lunchtime to guarantee a full battery for the journey home)
18:30: I'm back on the bus with my Spotify playlist and start the homeward bound social media scroll
19:30: I simply can't resist a gym selfie for my Snapchat story (yes, I am that person – sorry!)
21:00: Finally time to chill for the evening (but no internet downtime for me!). I'm half watching TV and half reading the supplements from the weekend papers but all the while I've my phone in hand. I see the most amazing nail art on an LA salon's Instagram account and screen shot it promising myself that I'll find a local nail tech up to the task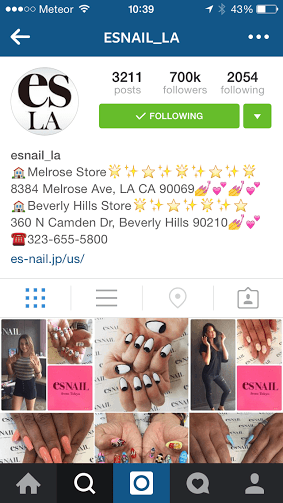 22:00: I  start my nighttime routine (double-cleanse time!). I tell myself no more internet in bed but…
23:00: I fall into bed with my iPad in hand to finish my social media checks before shutting off the light (of my phone that is!)
So, as you can see, much of my day is spent with my phone glued to my hand. I dread to think of the scroll-thumb ailments I'll suffer in later years. However (for now at least) nothing can stop my daily social media checks!
It may seem a bit much for some people. But I know for a fact that there are countless people just like me, glued to their phones all day, in every city, around the world! The reason I'm sharing this with you is because I realised that this might help you guys see opportunities to advertise yourselves in the places where people just like me are actually dedicating their time and attention!
Why not see where your salon can fit in on your salon & spa client's social media feed? Be sure to let us know your preferred platform and how much business you believe comes from your online presence.
Happy Posting!
Oh, if your salon isn't on SnapChat yet, take a peek at this article here: Salon Snapchat Marketing – An Untouched Gold Mine For Your Business
And if you are looking to create a magical experience for these social-minded salon/spa clients, then grab a ticket to next years most prestigious hair & beauty event: The Salon Owners Summit.
#LetsGrow