Add a banner to Online Booking and the branded Salon App with any informational text you want to display to clients.
You can add whatever text you want, we don't choose this for you. It's perfect for any re-opening messages you may need to share with clients before they book online.
How to set it up
Go to settings and in the online tab you will see a setting for "Announcement Banner". Enable it, edit the text and hit save.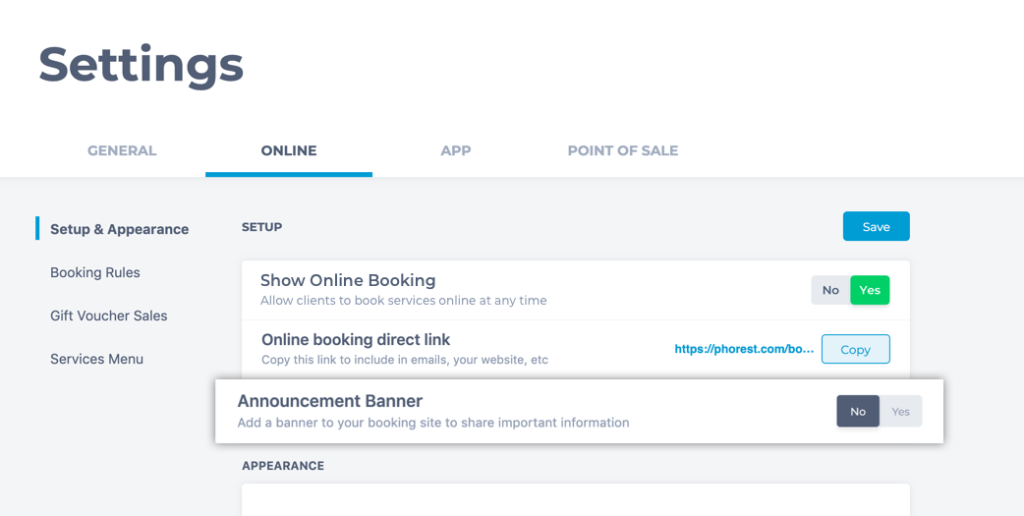 For more information on how to set this up visit our help centre