Phorest's new Staff Goals mobile solution helps salon staff to fulfil their potential by empowering them to set performance goals and track progress anytime anywhere, while keeping them focused on achieving targets with timely, automated messages.
Why are Staff Goals important for your business?
Staff can conveniently access their key metrics from their PhorestGo app.
It is simple to use for staff and owners, with a visually appealing design.
It gives staff 24/7 access to their numbers, allowing them to compare against prior performance.
By monitoring their KPI metrics, staff are motivated to improve performance and achieve their targets by monitoring KPI metrics.
Staff Challenges are set in a digital format, resulting in time and admin savings for salon owners. Staff performance numbers will no longer need to be printed out.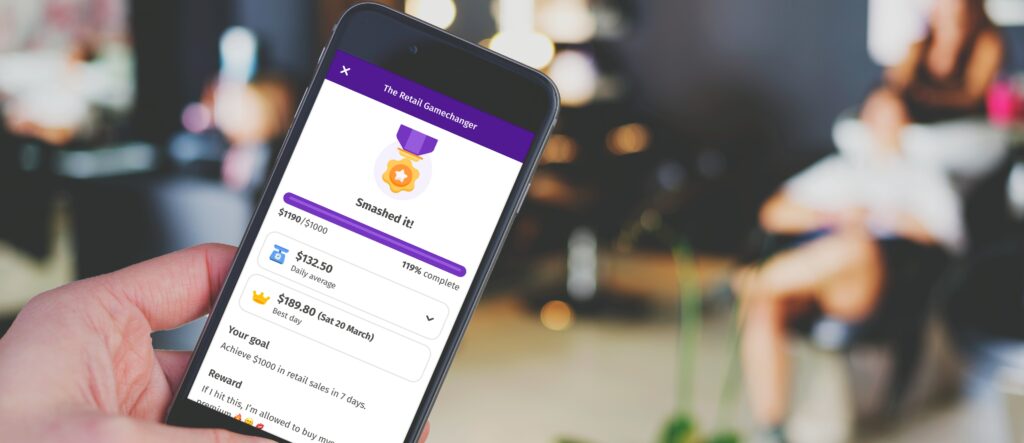 How to Access Staff Goals
Note: This feature is exclusive to certain Phorest subscription packages. If the feature is not included in your package, please contact your Business Advisor today to learn how to upgrade.
First Steps!
Before you can set goals, you'll need to make sure you have enabled Staff Performance in Phorest Go for your staff members. If you haven't done this already, check out this guide to learn how.
You will also need the latest version of Phorest Go, so make sure to check your app store for updates.
In Phorest Go, go to More > My Performance > My Goals, then click Create a goal to begin.
For more information on setting up this feature, please follow the steps in the following guides: