Is getting to grips with the latest European data protection law giving you a few strands of white hair? The GDPR, which came into effect on May 25th, 2018, is an important piece of legislation; one that lies in the hands of more than one person. If some concepts within it still seem or feel unclear, it's crucial that you don't shy away from getting all the information you need to protect your business and continue to wow your clients. To assist with your journey to becoming GDPR compliant, we've compiled questions we were asked during webinars, at talks, by email, in person and on social media and packaged them all up into an easy-to-digest guide. To download your copy of The Salon Owner's GDPR FAQs eBook, click here!
The Salon Owner's GDPR FAQs: 28 Pages Of Compiled Questions And Answers
General Technicalities
Brexit
Personal Data
Consent
Data Storage
Insurance
Product
Marketing
Minors
Important. The Phorest Salon Software Salon Owner's GDPR FAQs eBook is purely for guidance and does not constitute legal advice or legal analysis. All organisations who process or control data need to be aware that the General Data Protection Regulation will apply directly to them. The responsibility to become familiar with the Regulation and comply with its provisions from 25th May 2018 onwards, therefore, lies with the Salon. This guide is intended as a starting point only, and organisations may need to seek independent legal advice when reviewing or developing their own processes and procedures or dealing with specific legal issues or queries.
If you would like us to visit your salon and chat about how Phorest Salon Software can help you grow your business, gives us a call on: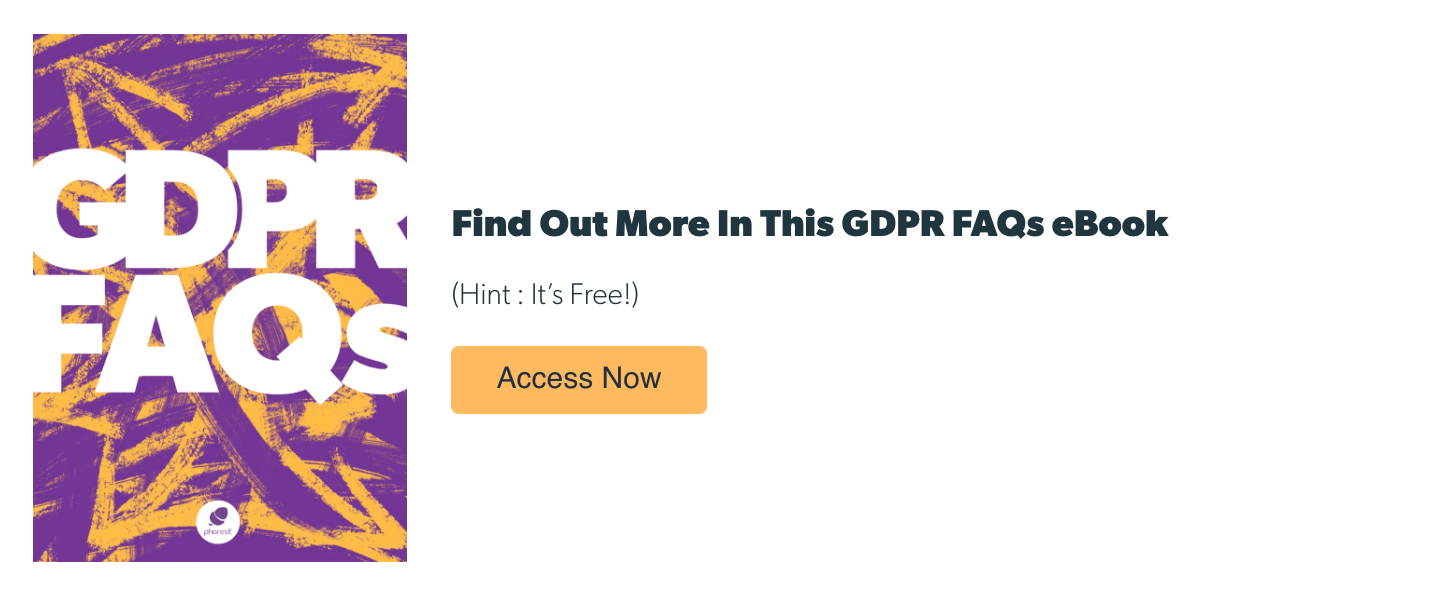 Other Salon GDPR Resources
Salon Owner's Guide To Understanding And Preparing For GDPR
The Phorest Academy Salon GDPR Introduction Masterclass
Phorest FM, The Salon Owner's Podcast
Phorest Blog Related Articles
New Feature: Introducing Phorest's Digital Consultation Forms
With Phorest Salon Software's latest feature, the Digital Consultation Forms, you can now go completely paperless, with all of your filled-in forms stored instantly on the client card! In a nutshell, this feature allows you to build your bespoke consultation forms which can then be filled in by your clients on an iPad or Android tablet in the salon when they arrive. You will also have a library of template forms to choose from if you're not interested in building your own – there's plenty to choose from! A full history is available on the forms, including any staff notes that can be added after the said consultation. To top it off, your clients can digitally sign the form, and that signature will now be stored on the client card in case you ever need it in future!
Find out more, watch here:
Got feedback? Let us know either in the comments below or tweet us @ThePhorestWord! (Pssst! We're on Instagram too!)
Thanks for reading! #LetsGrow