We all have our go-to ways of doing and saying things in the salon. We might use the same greeting when clients come in or offer the same drinks to everyone. One thing's for sure; we pride ourselves on delivering fantastic service to everyone. But… What if everyone wasn't the same? What if they had a secret profile that described how they behaved, reacted, communicated – and that by knowing their secret code you could better influence them? Following the success of last year's Salon Owners Summit Workshops, we are delighted to announce our first session on behavioural profiles and DiSC: "Getting To Know You," a #SalonSummit workshop by Melanie Icke!

"Getting To Know You," The Salon Owners Summit 2019's First Announced Workshop By Melanie Icke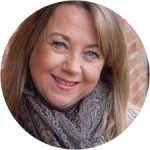 About Melanie Icke
Melanie Icke is Head of People & Education at Phorest Salon Software and has over 25 years experience in the Beauty Business. Throughout her career, she has worked with many beautiful brands, salons & spas to help them identify where and how to impact their businesses. Melanie specialises in the design and delivery of bespoke development workshops and materials. She is also a Certified Facilitator for DiSC Behaviour Profiling, Communication Workshops, Work of Leaders, Relationship Building & Conflict Resolution.
About This Workshop
In this workshop, Melanie will show you how you can use a tool called DiSC to decode people's behaviours and find out what their needs are, what motivates them and what closes them down!
Melanie will also look at the buying behaviours for different profiles and how you can influence people based on both communication styles. You will leave this workshop with not only the knowledge to recognise and react to your clients' varying profiles but also the tools to discover your team's profiles in a fun salon activity (which in turn will help everyone make more impact on your business!).
Reminder: The 2019 Phorest Salon Owners Summit: When, Where & Theme
When: Monday, January 7th, 2019
Where: Convention Centre (CCD), Spencer Dock, Dublin 1, Ireland
Theme: Power Up (hear from some of the world's best thought leaders on business, brand and personal growth)
Top 10 Reasons To Join Us At The #SalonSummit!
Be a part of one of the most talked about events in the Hair & Beauty Industry!
Get access to the greatest minds in the world of business, customer service, marketing and management.
Educate yourself by participating in a variety of business & development workshops (such as this workshop by Melanie Icke!).
Meet and share experiences with like-minded professionals within the industry.
Mix with the extended Phorest team & put some faces to names.
Experience the sights and sounds of the city at the pre-summit tours & party!
Network the night away at the exclusive Salon Owners Summit after-party!
Access premium content, downloads and videos after the event.
Collect your Salon Owners Summit goodie bag packed full of surprises.
Most importantly… 10. Leave feeling inspired, bubbling with ideas and excited for the year ahead! Click here to request a callback!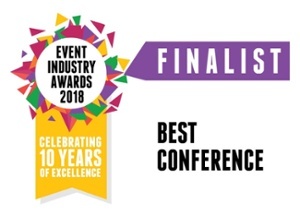 Got feedback? Let us know either in the comments below or tweet us @ThePhorestWord! (Pssst! We're on Instagram too!)
---
Not a Phorest Client?
This event is exclusive to Phorest Clients only. However, if you are looking to take your salon to the next level, then why not request a free quote or demo of our software today, and join the list of esteemed Salon Owners Summit guests!
---
Featured imaged by Alan Rowlette. © 2018 Phorest Salon Software.