Building an unstoppable 7-figure salon team in 4.5 years? Not an easy feat, but not impossible either. When Neatbeat opened its doors in October of 2013, Heather Yurko was the only income producer with 2 smart, cosmetology graduates to assist and cover what she refers to as "Guest Happiness." Today, the salon resides in a 5,000 sqft piece of sacred ground that is the home to The Neatbeat Brigade: a team of 20 hand-selected and highly favoured individuals, all of them sharing the same vision. You've guessed it; this is our third session announcement: "The Secret To Building A Team Of Elite Performers," a #SalonSummit workshop by Heather Yurko!

"The Secret To Building A Team Of Elite Performers," The Salon Owners Summit 2019's Third Announced Workshop By Heather Yurko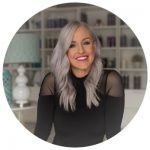 About Heather Yurko
Heather Yurko is the Founder of Neatbeat Salon and PIP University in Louisville, Kentucky. She began her career in 2009, making $7.50 an hour, 12-hours a week, was the only apprentice hired with zero experience and had the lowest prices. Within 2 years, she had the fullest book in the salon and the highest rates. Within 4 years, Heather brought home $100,000.
Since opening Neatbeat in 2013, she's brought her 7-figure salon team on quite the humbling ride. Neatbeat has been named top 3 salons in Louisville and was the #1 salon in BRIDES magazine for the "Best Salon For The Big Day." In its 3rd year of business, it grossed over $800,000. And if the journey hasn't always been smooth, Heather now knows what challenges come with building a team of individuals that can think for themselves and how to solve problems with focus and teamwork.
About This Workshop
After studying the US Navy SEALs – who have created an unheard of training program built on Teamwork, Discipline and Excellence – Heather has implemented several of their training techniques in her salon. In this workshop, Heather will share three Navy SEALs inspired methods for building a team of Elite Performers… salon style. Are you ready? This has been called "the most forward-thinking education approach for our industry to date!"
Reminder: The 2019 Phorest Salon Owners Summit: When, Where & Theme
When: Monday, January 7th, 2019
Where: Convention Centre (CCD), Spencer Dock, Dublin 1, Ireland
Theme: Power Up (hear from some of the world's best thought leaders on business, brand and personal growth)
Top 15 Foodie Spots To Eat While At The #SalonSummit!
Brunch in Dublin: San Lorenzo's, Whitefriar Grill, Cleaver East, Meet Me In The Morning, Cornucopia
Great Lunches: Jo'Burger, Brother Hubbard, Yamamori Noodles, Elephant & Castle, Boojum
Mouth Watering Dinner Venues: 777, Beef & Lobster, Chapter One, Fade Street Social, Super Miss Sue
For more details on each of these foodie spots, check out this article! Otherwise, click here to request a callback!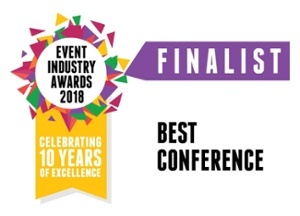 Got feedback? Let us know either in the comments below or tweet us @ThePhorestWord! (Pssst! We're on Instagram too!)
---
Not a Phorest Client?
This event is exclusive to Phorest Clients only. However, if you are looking to take your salon to the next level, then why not request a free quote or demo of our software today, and join the list of esteemed Salon Owners Summit guests!
---
Featured imaged by Alan Rowlette. © 2018 Phorest Salon Software.