Updated: 12th May, 2020
For the past few months, salons around the world have shut their doors to help with managing the COVID-19 pandemic. We are now starting to see salons in various parts of the globe open back up again. In this guide, we'll provide you with the latest information and strategies on how you and your team can best plan for your salon's big reopening to help you make a strong and successful comeback.
Jump to:
---
Salon Reopening Best Practice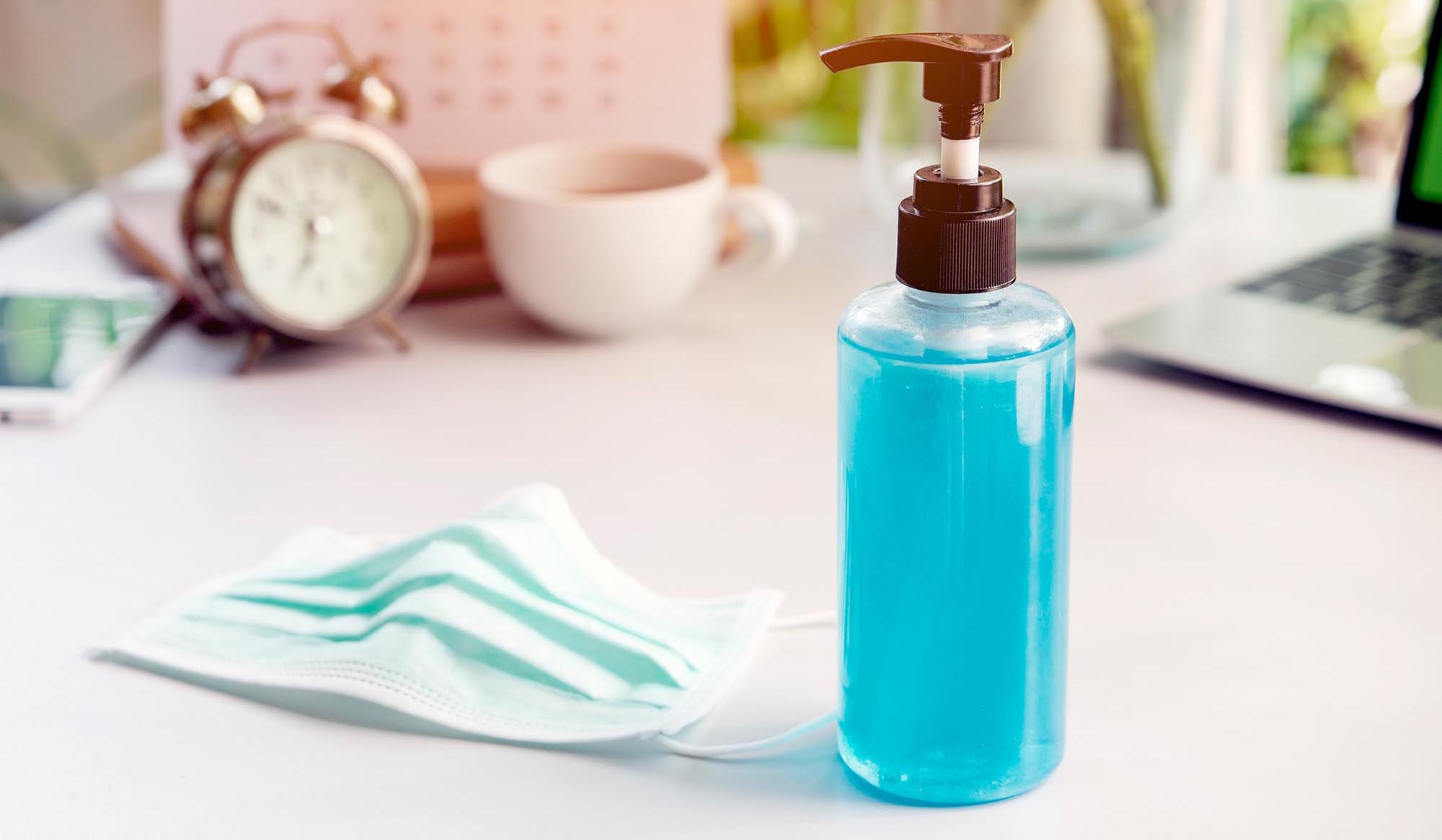 Reopening dates differ depending on your region. So it is advised to stay up-to-date with the local authorities on when your city will end the lockdown phase.
However, we should take this time to plan and strategize, so that your salon is prepared and ready for when it is time to get back to business!
Oh, and before we begin, please don't tackle all of these tasks alone. Start a dialogue with your team on some of these areas. Seek advice from colleagues, family members and mentors. This phase can certainly feel isolating, but that doesn't mean you have to manage this alone.
To better help you prepare for your reopening, download our free Salon Reopening Action Plan document.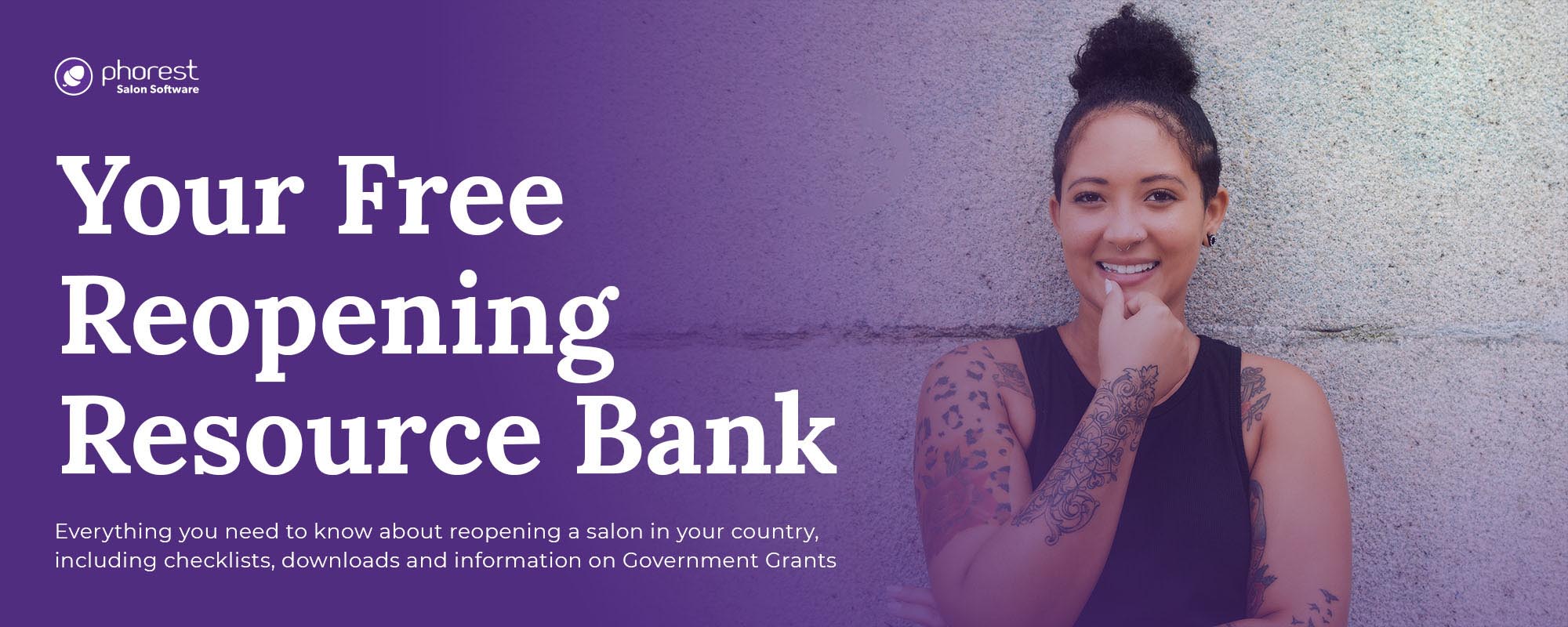 ---
Salon Reopening Plan
New salon layout & etiquette
Now is the perfect time to decide on how your new normal will look like. This includes how the new day-to-day operations will be within your salon. This can be first broken down into four areas:
What services can you do/what services can you not provide?
What will your new reopening schedule be?
What is your new appointment strategy?
How will you best organize your staff roster?
What services can you do/what services can you not provide?
There may be service and treatment limitations to what you can and cannot provide for your clients. This could be due to hygiene and safety or just time considerations. So the best practice now is to rebuild your menu to focus on the most achievable and safe services.
Also, take this time to consider if you should raise your prices as a hygiene cost. Salons in Germany and Georgia who have already reopened are finding success through this action.
What will your new reopening schedule be?
How many days a week will you be opened? How many hours per day can you take appointments? Having a gameplan for this now will be invaluable for when it comes to your staff roster and organizing your appointment strategy.
Most likely, there will be a rush of bookings for when you open back up. So some salons are planning to lengthen their opening hours to cater for this initial spike.
What is your new appointment strategy?
Once you have your opening hours set, now we can look at how best you organize your appointment bookings. This will go hand-in-hand with your roster as well. Here is a list of considerations that salons are looking into at the moment:
What is the maximum amount of time for an individual appointment?
What is the minimum amount of time for an individual appointment?
How many clients can you safely have on-site at the same time?
How much time between appointments do you need to clean the station?
Once you have a good idea on the foundations of your daily appointments, we should look into who to target first. As mentioned earlier, there is a good chance that your first few weeks will be booked up solid. But the question is: Who should get access first?
Salon professionals have come up with a few different options that you can choose from:
Clients who had to be cancelled, due to temporary closure
Clients who purchased gift cards while your salon was shut
Selecting your most loyal clients first (Phorest clients can generate their Super Client Report to find out this information)
Creating a lottery-style system, so everybody has a chance
Organize a meeting with your team and discuss these options to find out which is the most suitable for your clients and business.
For Phorest clients: You can use a restricted online booking link to help limit the number of clients who are invited to book appointments online. Not only that, but you can also set up a waiting list for the clients you can't accommodate to get a future appointment lined up.
How will you best organize your staff roster?
While you develop your new appointment strategy, also look into developing a new staff roster. Here are some points to consider:
How many staff can be on-site at the same time?
How long should one staff member be on-site for?
How best can you rotate staff safely in a workday?
How many days per week should each staff member be scheduled?
Some salons are organizing their new rosters based on staff performance.
Phorest clients can access this information in the Staff Performance part of their Reporting section.
---
Salon Health & Safety Best Practice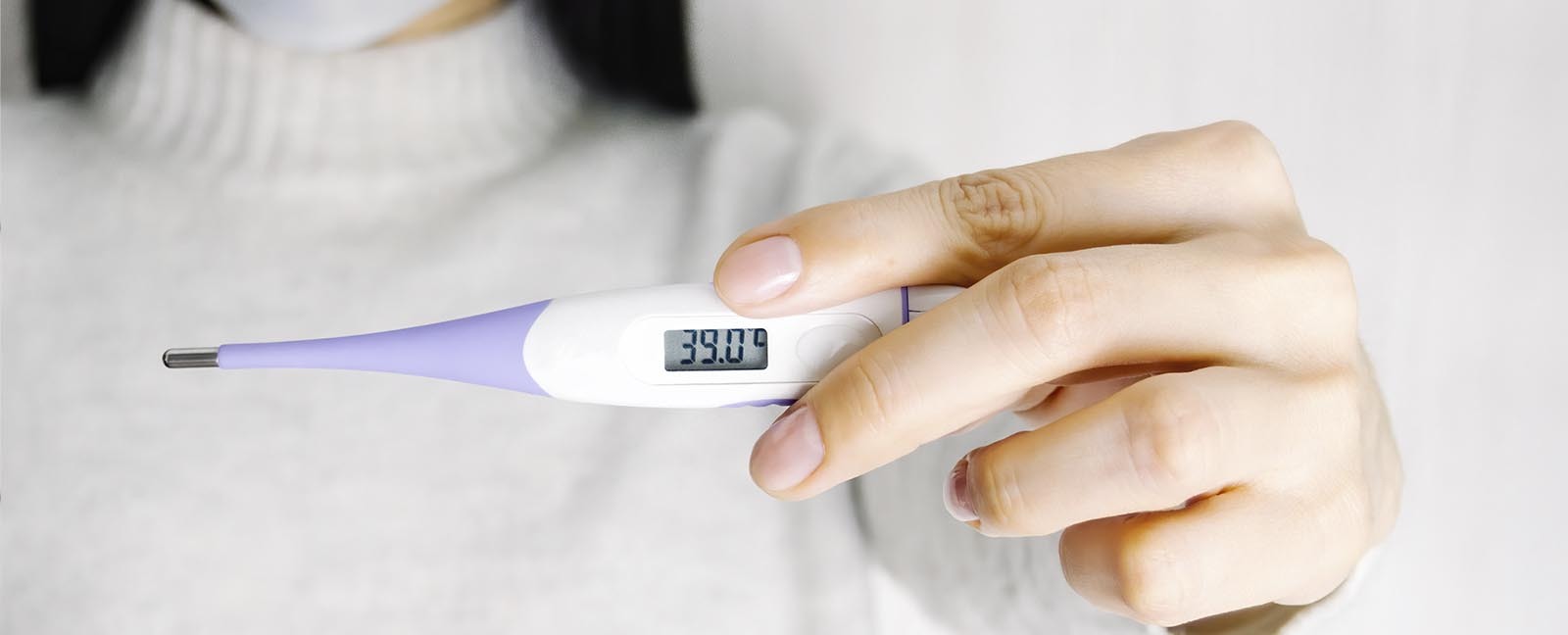 The most fundamental area that will determine whether or not your salon will be successful after reopening is hygiene and safety. Not just in terms of keeping your staff and clients healthy, but also for your reputation.
When salons open back up, clients will be worried about their own safety and cautious about trusting establishments. This is why salon owners and their teams must come together to do their best to keep the business as clean and safe as possible.
The first thing that is advised is to do a complete clean down of the entire salon just before opening your doors for business. But while we wait for that moment, we have a great opportunity to plan out the hygiene and safety guidelines that your team will create a routine around.
Here are some considerations that should be discussed with your team ahead of time:
Staff health & wellbeing
Get into a new routine of having body temperature checks for your staff. It is recommended that your team do this at least 3-4 times per day:
Right when they wake up
At the entrance of the salon
In the afternoon
In the evening
We are looking to ensure that a staff member's temperature isn't above 99.5°F/ 37,5°C.
If you do have a staff member who has a heightened temperature, then make it your policy to have them leave your premises immediately.
These same practices can be adopted for clients as well.
On your website and in your appointment confirmations, you should ask clients to check their temperatures before coming to your salon. And if their temperature is above 99.5°F/ 37,5°C, then ask them to reschedule their appointment for 2 weeks later.
You should organize a policy with your team that enables staff members to politely ask clients to leave if they exhibit COVID-19 symptoms while in the salon.
This is something that should be discussed with your team in advance. Come up with a gameplan for a coughing client. How best do you handle this individual? What should you do once they leave? How do you communicate with other clients in the salon who may be concerned about their own health, being close to someone with COVID-19 symptoms?
---
Sanitization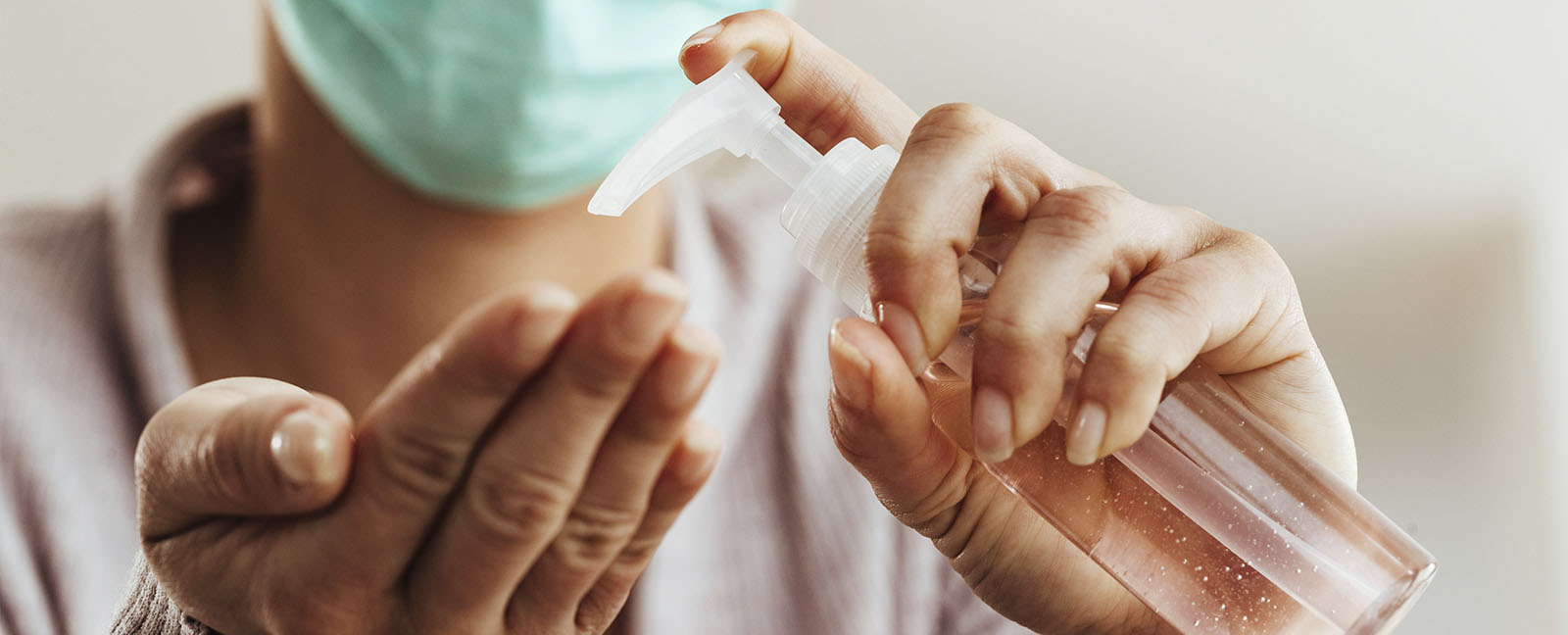 One of the best ways to maintain the health and wellbeing of both your team and your clients is through a highly-organized sanitization routine.
Here is how each member of your team can do their part:
Carry hand sanitizer and use them frequently
Use hand sanitizer at the beginning of each service
Sanitize/clean the entire salon space hourly
Sanitize/clean stations after every client
For the client's wellbeing, it would be good practice to place hand sanitizer in multiple locations of your salon for easy access. Not only that, but look into having a stock of masks for client use as well.
Try to provide ample ventilation in your salon as well as keeping clients 6-feet apart during treatments and services.
For Phorest clients: You will have access to switch on banner messaging on all online booking portals to highlight in advance that no clients displaying cold or flu treatments will be able to attend the salon. Not only that, but you will soon be able to pre-send consultation forms with a specific disclaimer for clients to sign ahead of their appointments to confirm they have not had symptoms, nor been in contact with anyone who has symptoms.
Click here to access your free downloadable Salon Reopening Action Plan document.
---
Salon Reopening Marketing Plan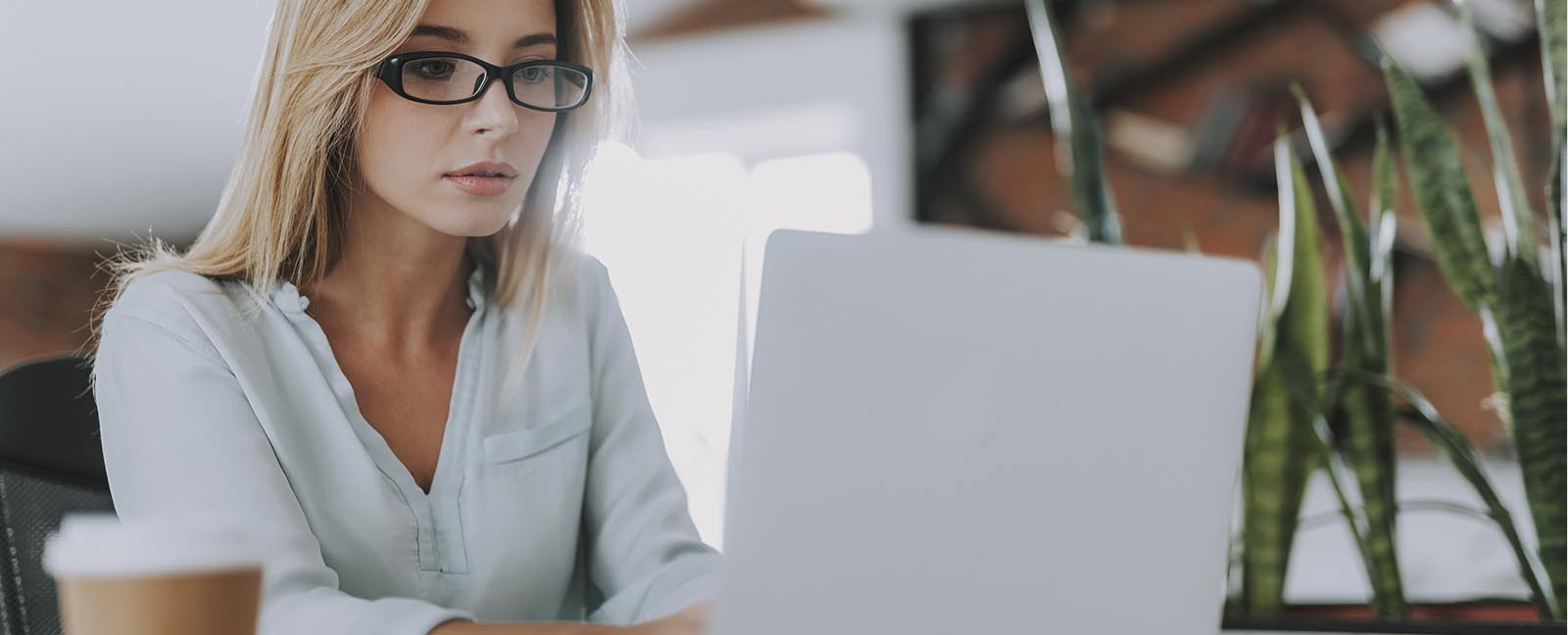 Once you have your salon layout, etiquette, health and hygiene planned out, let's look at how to reopen your salon the right way!
While this material may not be required for publication or release right now, it is better to have it ready to go for later. The more content that you have stored up, the easier it will be to focus on other reopening practicalities when the time comes.
Update your website
You won't want to publish the new content on your website right away, but having the wording and imagery organized will be very helpful for your gameplan. These are the areas that you should look at adding to your website:
Reopening announcement
Information on new booking strategy
Highlight new hygiene policy
Your salon's hygiene plan
Client hygiene and health requirements
For Phorest Clients: You will have access to automatic updates on your online booking portals to highlight particular COVID-19 messages.
Email & SMS
Another important component for your reopening strategy is creating email and SMS material to send to your database. Here is a list of possible campaigns you should start with:
Reopening announcement
Confirmation email
Email & SMS to clients who are on the waiting list (As mentioned above, it could be a good idea to create a waiting list for people to join if they cannot secure a booking in the first few weeks.)
For Phorest Clients: You can find the reopening announcement email & SMS template within the marketing section of your Phorest system.
The Reopening announcement email should include the following:
Celebrate the salon's reopening
Thank clients for their support and loyalty
New opening times information
Promote online booking or salon-branded app (to take the pressure off of your reception team)
The confirmation email & SMS should include the following:
Thank you for booking
Time and date of appointment
Health and safety guidelines
What to do if the client is feeling unwell ahead of their appointment
The waiting list email & SMS should include the following:
Thank clients for their patience, support and loyalty
Expectations of next availability (if possible)
(Optional) A possible Incentive to stay loyal and not go to a competitor

Incentive ideas could include Loyalty Card bonus points, free Goodie Bag of samples, complimentary add-on service
For Phorest clients: By the end of May, you can send an online link to register salons for your waiting list, while selecting your first wave of clients to book in online with a bespoke booking link.
---
Attracting New Clients
While the main priority for rebooking is focusing on current clients, it still would be advisable to have a plan in place to attract new clients. The best places to do so is on social media and through Google.
Social Media
Create a "We're Back" celebratory video with your team in your salon
Host a guided tour of the salon with new safety guidelines (This is to show clients exactly how you plan to keep them safe, highlighting that you have their health in mind)
New testimonials since reopening: Once you start providing services again, look to get testimonials focused on how safe and professional your brand is (as well as how good the service and results are)
Google
The other main area for attracting new clients is through search. And one of the best ways to achieve this is by collecting 5-star reviews on Google, to rank higher in search traffic.
For Phorest Clients: Phorest Salon Software has developed an amazing feature, called the Online Reputation Manager, that can automatically request reviews from your top clients, giving you the greatest chance possible to reach the top.
---
What Will A Post-COVID-19 Salon Life Look Like?
A lot will be different when we reach our 'new normal'. Here are a few things to consider for the longterm, once your doors are back open:
Is cash money a thing of the past?
The handling and exchange of physical currency may look reckless in this new hygiene-conscious world. Clients may be looking for more contactless payment solution for when it comes to payment.
Phorest Salon Software has recently introduced an incredibly powerful contactless payment solution, called PhorestPay.
Will walk-ins become extinct?
By taking advanced precautions to ensure that both your team and your clients are healthy and safe, we may see walk-ins become taboo. That is why Online Bookings are going to be vital to your salon's success going forward.
Should your bathrooms be opened to the public?
There is a lot to clean and sanitize on the salon floor going forward. Some salons are already considering banning clients from bathrooms, as it may become too difficult to manage.
People will be much more cautious
Make sure that you and your team are emotionally prepared for a new cautious client mentality. This may come across as rude or frustrating, but keep in mind that people may just be a little afraid of each other as the lockdown ends.
---
Next Steps
We know there is a lot to take in, and that knowing where to start is tough. We recommend sharing this article with your team and holding an hourlong meeting with them to go through and discuss all points.
Also, be sure to download our free Reopening Action Plan document, so you can keep focused on all the various tasks that will be required.
From there, see if you can delegate some of the actions and then start chipping away at tasks.
And don't forget: We are a cloud-based company with years of free marketing and management resources available to you online. We can and will help you!
Together, we can weather this storm and get you back to what you do best: Make people look great and feel fantastic.
This article, while written by the Team at Phorest Salon Software, does not constitute financial or healthcare advice. For advice on your specific situation, Phorest recommends consulting a qualified professional directly.
To keep up to date with the latest information regarding COVID-19, we recommend following the World Health Organization website.