Our newest feature, In-House Deposits has just launched, the next phase of Booking Deposits.
You can now take deposits over the phone, in person and online ensuring a seamless booking process no matter how your clients choose to book.
How to get set up:
To get started, you will firstly need to have PhorestPay set up. Go to Manager > PhorestPay and follow the step-by-step instructions. Or for more information you can read this guide.
Phorest Pay is our fully integrated payments solution, offering a range of tools such as Booking Deposits, Cardless Checkout, Online Gift Vouchers and much more, all designed to make everyday salon life so much easier.
Once you have Phorest Pay set up getting started with In-House deposits is super easy. When you're booking your client in, you'll see an icon at the bottom of the screen called 'Deposit Options'. Simply click on it to take a deposit for your booking. Watch this quick video to see how it works.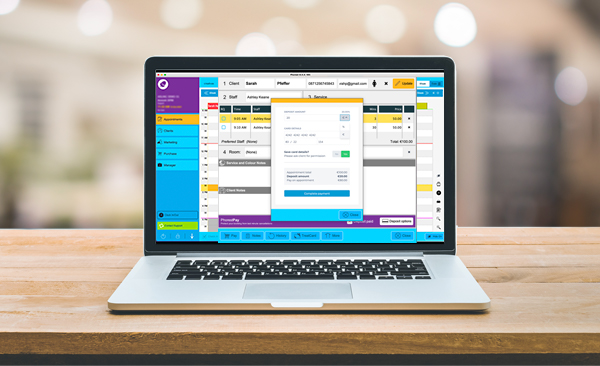 If you're interested in also taking deposits on your Online Bookings, that's super easy too. In your Phorest system simply click on Manager > Settings > Online > Online Deposits, or just follow this help guide to get started.
By taking deposits or charging a no-show fee you will be increasing client commitment and reducing cancellations and no-shows!