It's been a busy month in Phorest's Product & Development team as we launched a host of features updates and new features. Read on to find out what we did.
Major Feature Releases
Email Editor
We pushed ahead with more updates to the Email Editor this month. We launched a new image editor that makes creating spectacular images simple. We also added your Portfolio images from Phorest Go and product images from your Online Store as options when adding new images to your emails.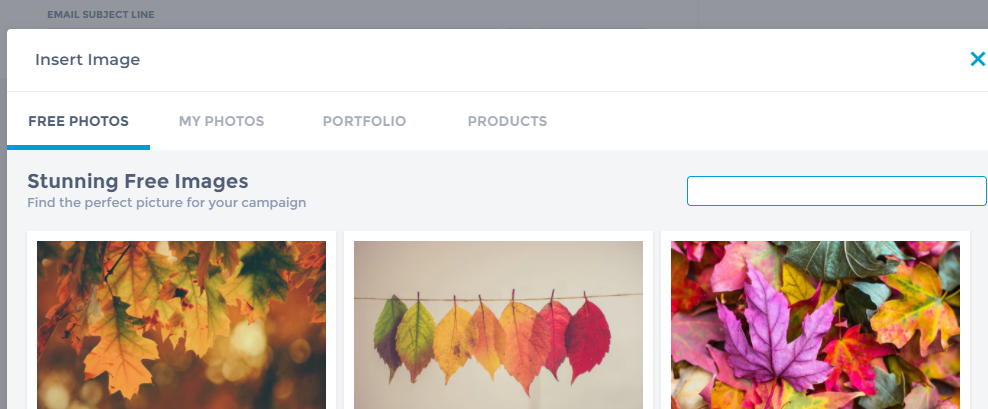 Online Store
Our text editor for product descriptions has undergone an upgrade! Now you can style your product descriptions to make them more impactful. Your clients will see beautifully formatted descriptions that will entice them to buy.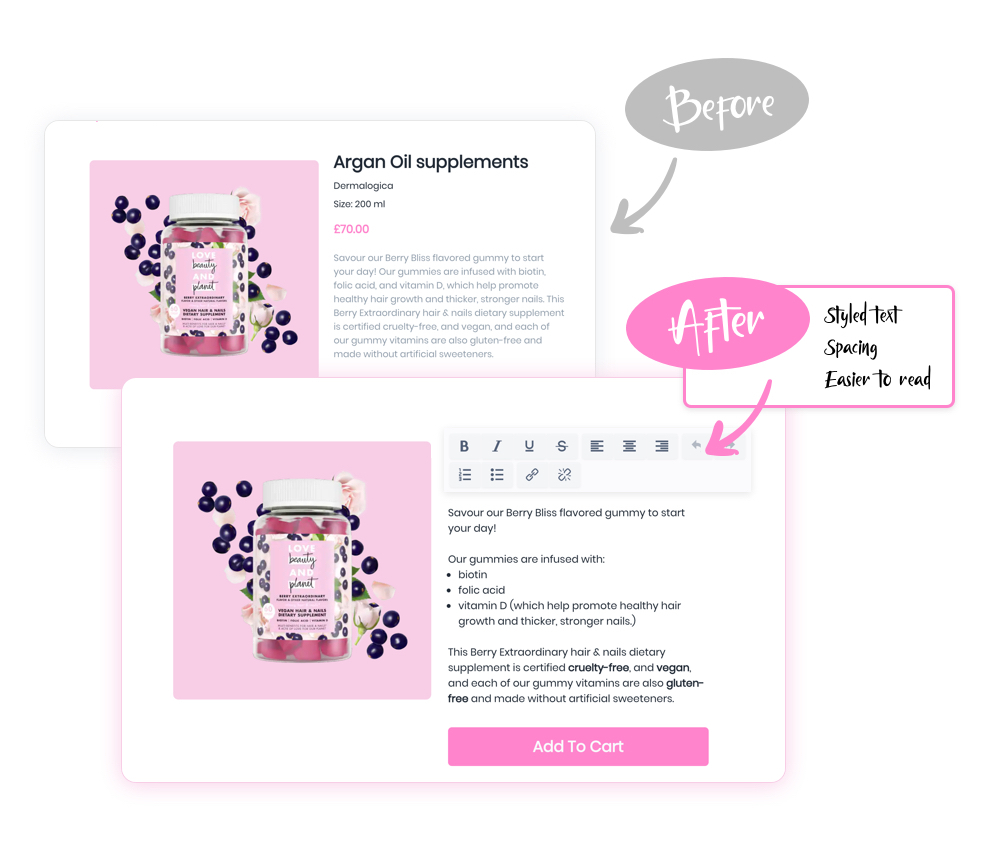 New Features & Enhancements
Announcement Banner
The announcement banner links will now open in a new tab instead of loading over the online bookings page the client is on. We also updated the colouring for links in the announcement banner so they would be more prominent.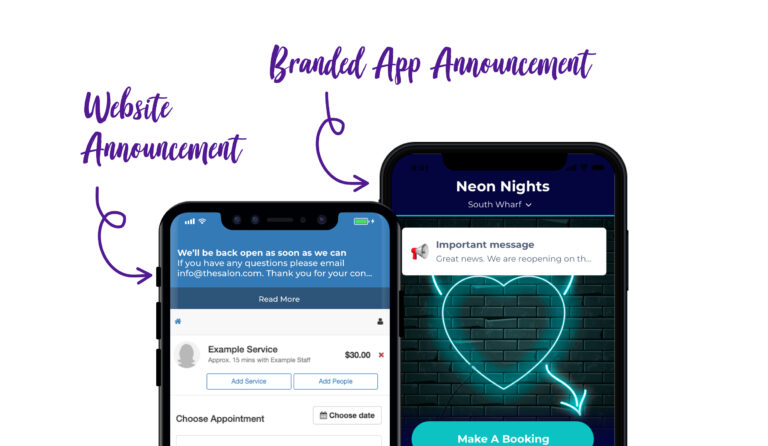 Product Brand Library
Phorest's global brand library will no longer allow the creation of duplicate brands. This is the first step of a larger project to improve our global product & brand catalogue for salons.
Rebooking & Client ReConnect
We have updated the default booking period from 15 weeks to 11 weeks for services categorized under "Hair Extension". This means that clients with no booking pattern (< 3 Visits) they will receive a message to rebook 11 weeks after their last appointment instead of 15 if they have no future appointment booked in.
Client Retention Report
The client retention report in the Additional Reports section will now have the option to include Archived staff members. This is especially useful when looking at historical information in your business.
Client Consultations Tab
In the consultations tab of your client cards on Phorest Desktop we are removing the Medical History Completed checkbox and the text block to the right of it.
We are removing this as part of our work to improve the system. Our Digital Consultation Forms replaced the need for this section and allow you to gather better information held in a much more secure manner.
Phorest API
We have added a range of improvements to Phorest's API capabilities.
Added Client Category.
Added Phorest Reviews.
Update appointment price via api.
Query param to only return products with images.
Staff duration and gap times will now return latest values.
Bug Fixes
Phorest Pay
Phorest Pay transactions (Online Store & Online Vouchers) had an issue where the more column in the sales screen either would not display or would not be clickable. We fixed this issue so you can now click the more details wording to see details of the transaction.
Salon Branded App
The salon branded app wasn't checking the "Show notes" setting in salons online booking settings. We updated the app so it will now check this setting to show or hide the notes option from clients when booking.
Group Bookings Pricing Display
When booking a package online for more than 1 client the price displayed on the deposit screen would be the price per person instead of the total price. We have now updated the interface to display the total price for all people in the package.
Discounts & Special Offer Report
When discount amount was used, instead of a percentage, the report would always show the original price as 0. We have fixed this issue so the report will now show the correct original price of an item regardless of how what discount type was used.
Archived Rooms
When rooms were archived with services assigned to them the system kept the assignment which caused issues when scheduling appointments. We updated the logic so when rooms are archived all services will be unassigned from the room.