This Pride Month, Phorest is celebrating our industry's diverse LGBTQIA+ community while taking time to reflect, support, and educate ourselves on why we celebrate Pride. With this in mind, we've compiled a list of resources and recommendations; for, about, and by the LGBTQIA+ community and suitable for everyone to include in their Pride Month celebrations.
First Things First; Why Do We Celebrate Pride Month?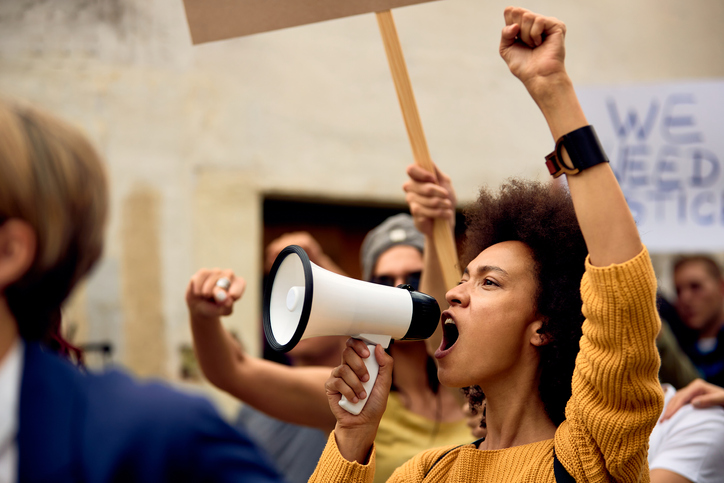 The first pride began in New York in 1969 after a series of events in a LGBTQIA+ bar named the Stonewall Inn. Tired of experiencing discrimination and violence, while also falling constant victim to police harassment and raids, patrons of this bar and other LGBTQIA+ bars in the neighborhood fought back against members of the New York Police Department after they violently raided the bar. This uprising became a symbol of resilience and began a series of protests focused on LGBTQIA+ rights across the city.
Following this event, which became known as The Stonewall Riots, the first Pride marches emerged in the US as acts of protest against the injustices the community faced. These events went beyond the celebrations of identity and love that we see in many Pride Marches today; they were demands for equal rights, a call for the decriminalization of LGBTQIA+ people, and an end to the discrimination the community faced. These protests paved the way for incredible change in America and across the globe.
In many countries today, Pride Month is a time when the LGBTQIA+ community and its allies come together to honor those who came before us and fought tirelessly for the rights and freedoms we now enjoy. But it's important to remember that Pride is about more than just rainbows and parades. It's a reminder of the progress we've made and the work that still lies ahead.
With this in mind, here are some of our recommendations for how you and your salon business can make a difference to the community that we are a part of, and who support us, this Pride Month.
Put Your Money To Good Use
As a business, one of the most powerful ways of making a difference is by donating money to charitable organisations that continue to fight for the rights and freedoms of the LGBTQIA+ community in your locality and worldwide.
While you may reside in a country where LGBTQIA+ people do have many equal rights, social issues such as bullying, homophobia and a lack of family, mental, and sexual health support may still be prevalent. Here are some charities that are doing incredible things to help in these areas;
Even if there has been progress where you live, it is important to understand that there are still large portions of the world where it is extremely dangerous to be LGBTQIA+. In many countries around the world, LGBTQIA+ people face horrific discrimination, criminalisation, and threats in their everyday lives, which force people to hide their identities and flee to more tolerant places as refugees.
Some charities that work tirelessly to support these people include:
By investing your business' revenue in charitable causes, you can make a huge difference in the lives of people in this beautiful community.
Make a Commitment to Education & Change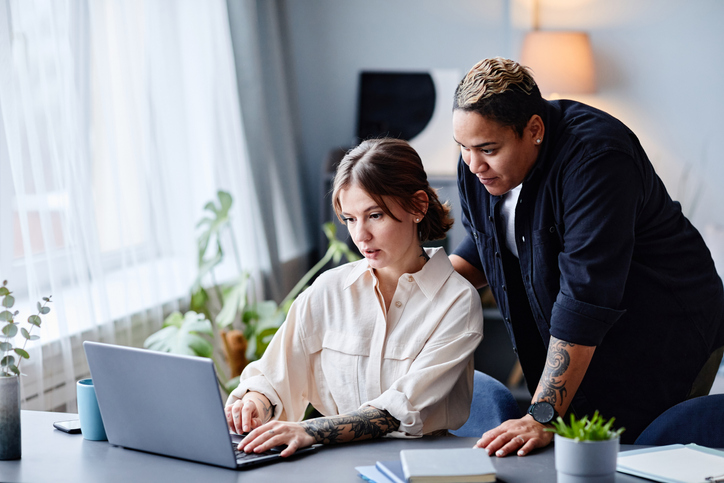 Educating your team and implementing LGBTQIA+ inclusive policies in your salon is not just something to focus on during Pride Month but is vital for creating an inclusive and welcoming space for everyone in your business. Educate your team about LGBTQIA+ issues, how to support LGBTQIA+ clients, and use the correct terminology when in the salon. Go the extra mile and invest in training courses on inclusivity to promote greater understanding and empathy within the team. Here are some great courses on topics that we've mentioned above, many of which the team at Phorest have been partaking in:
Similarly, implementing LGBTQIA+ inclusive policies, such as genderless restrooms, service-based pricing, and inclusive language in all client communication, can send a powerful message of support. It will make your LGBTQIA+ clients feel safer, welcomed, and affirmed. Similarly, partnering with a salon-inclusivity organisation such as the Dresscode Project shows your clients and prospects that your company stands for equality not just during Pride Month, but all year round.
As well as cultivating a more welcoming space, committing to education and positive change within your salon will attract new clients who are looking for somewhere to be their authentic selves. This will also boost client retention and encourage back your visitors who feel genuinely supported within your salon space.
Create a Welcoming Space
Create a space in your salon that caters to some of the unique needs of the LGBTQIA+ community and fosters a spirit of inclusion. Here are some examples of Phorest salons leading the way in this space.
KITCH Hair- A Genderless Space Elevating the In-Salon Experience
Take, for example, KITCH Hair, a unisex salon based in London. With pricing based on hair length, products, and time rather than gender, and retro, fifties-style decor, the salon offers the highest standards of hairdressing alongside a unique experience that aims to make everyone who visits feel welcomed and comfortable.
KITCH is proud of its inclusive ethos, noting; "We are not a traditional barbers excluding women and the LGBT community, nor are we another soulless salon and encourage peoples differences and celebrate individuality."
By offering a space that proudly displays its inclusive LGBTQIA+ policies, KITCH opens its doors to people who may not always feel represented in traditional salon or barbering environments.
DKUK Hair Salon- Exhibiting Artwork Instead of Mirrors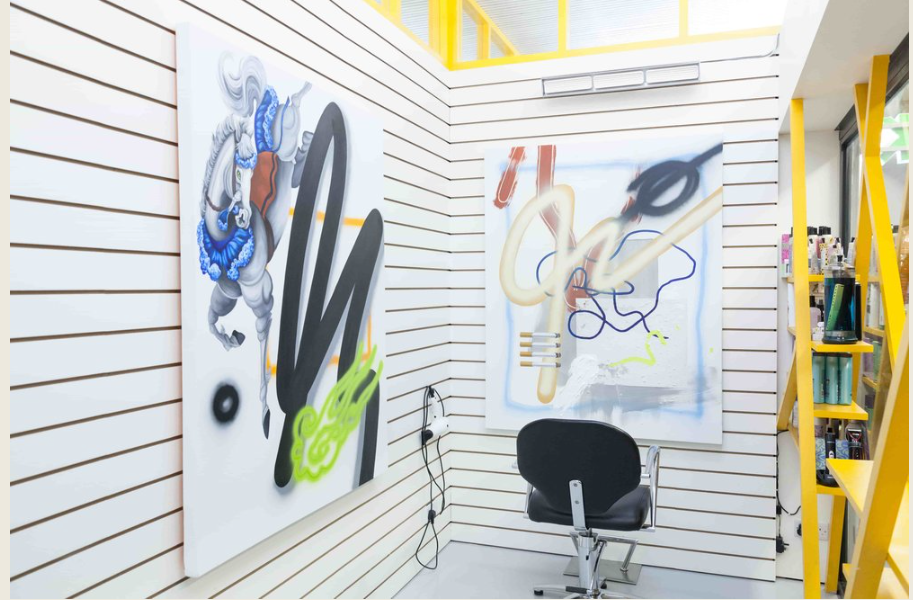 Another salon making inclusivity and client comfort its priority is DKUK Hair Salon in Peckham, UK. Rather than have clients sit in front of mirrors, the salon team instead displays artwork in front of their chairs.
Alongside helping to platform local artists and make art more accessible, replacing mirrors with art aims to reduce the anxiety levels some clients may feel about having to visit a traditional salon environment and look at themselves for hours at a time. This is especially helpful for clients who suffer from body dysmorphia or gender dysphoria.
"People don't just come to look at the exhibition. Art's important to me, but it's not important to everyone. We are very big in the trans, queer, and LGBTQ+ community and with people with body dysmorphia and anxiety who find it very difficult or next to impossible to sit in front of a mirror. Our involvement in these communities has come about very naturally." -Daniel Kelly, DKUK Hair Salon.
Share The Love!
Here at Phorest, we love sharing book, movie, music, and podcast recommendations. Why not do the same for your team and clients, but with a focus on content made for, by, and about the LGBTQIA+ community? This Pride Month, our resident podcaster and Global Education Content Lead, Zoé created a master list for the Phorest team to dive into. Here is just a selection of what they've recommended;
Books
Movies
Call Me By Your Name
Paris is Burning
Moonlight
Vera (1986 film)
Carol
Publications
Podcasts
Petty Little Things with Irish Drag Queens Victoria Secret & Davina Devine
Resurrection with Dane Stewart
Call Me Mother with Shon Faye
LGBTQ&A: The Most Interesting People In The World Are Queer with Jeffrey Masters
I'm Grand Mam with Kevin Twomey and PJ Kirby
Be Proud, All Year Round
Whether you identify as part of the LGBTQIA+ community or as an ally, you can use your power as a business owner as a catalyst for change this Pride Month and beyond. Let's come together to uplift and support the LGBTQIA+ community, to celebrate how far we've come, and reflect on how far we have to go. It's time to show the world that love knows no boundaries and everyone deserves to proudly live their truth.