The third annual #30Days2Grow challenge is barely over that we're back to provide you with another entirely free learning opportunity! Phorest Salon Software is delighted to present you the brand new and exclusive 6-week Salon Management & Leadership course, hosted by Hair & Beauty Business Strategist, Valerie Delforge.
Listen to the audio version of this blog, and subscribe to the Phorest Blog Podcast here:
Become the leader your salon deserves: the ultimate Salon Management course
Salons and spas that truly find success within the industry are the ones that run and function with clear confidence, commitment and communication. And the only way to achieve this is through leadership and management.
Management isn't exactly the easiest thing to navigate. But as L. David Marquet, author of a great book on leadership, would say:"Our greatest struggle is within ourselves. Whatever sense we have of thinking we know something is a barrier to continued learning."
That's why we've teamed up with Valerie Delforge, an expert in the field, to provide you with tools to help you see your business in a whole new light, take action, and bring it to new heights.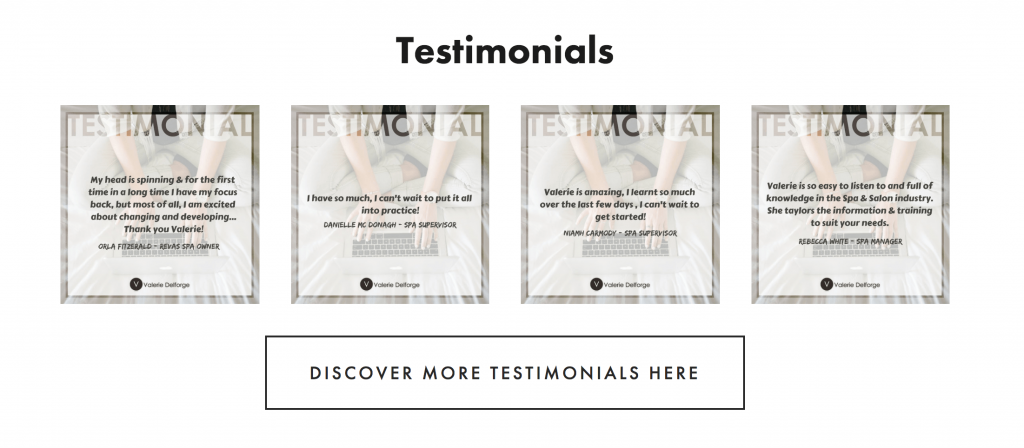 What the Salon Management course entails
The Salon Management Course is a free six-week program designed to develop your managerial skills and help you become the leader that not only does your business need, but that your team deserves.
Each week, you will receive an hourlong presentation that you can watch in your own time, along with a workbook that will help you put new ideas and plans into place immediately. Think of this course as a practical step-by-step gameplan to review your current doings, identify things that can be improved on and take action.
Remember, leadership is an action, not a position.
Course curriculum: weekly breakdown
Lesson 1: How To Manage Your Staff
Lesson 2: Managing Your Salon's Operations Successfully
Lesson 3: How To Motivate Your Salon Team
Lesson 4: Salon HR, Recruitment & Training
Lesson 5: How To Handle Difficult Salon Staff
Lesson 6: Transcending Management, Becoming An Exceptional Salon Leader
From a time involvement perspective, you're looking at 1 hour video per week and as much time as you can dedicate to the workbooks each week —you get out what you put in!
Enrollment: how & who can take part
Given the entire course is hosted online, anyone with a laptop and an internet connection can sign up. Each week starting the day of your enrollment, you will receive a new email containing both the lesson's presentation and workbook.
The course is powered by Phorest Salon Software, but you do not need our software, or any salon software in fact to take part. Simply click here to register and get your welcome email. From there, we'll guide you through the rest!
We'll be looking forward to seeing you on the course! And until then, consider these questions:
Are you working to optimise your structure and operations for now, or for the long-term of your business?
How reliant is your salon or spa on the decision making of one person, or a small group of people?
What kind of leadership model does your salon or spa use?
When you think about movies that depict stories of leadership, what titles come to mind?
What do you think about yourself as a leader, and where is there room for growth?
Valerie Delforge is also on the Salon Mentorship Hub! If you'd like to discuss a specific topic, you can click here and book a free 15 to 30 minute consultation with her. Got feedback? Let us know either in the comments below or tweet us @ThePhorestWord! (Pssst! We're on Instagram too!)
For more great tips, check out our full resource on how to set up, run and grow a successful salon business.
Thanks for reading! #LetsGrow
This course was originally recorded live as part of a Salon Management Webinar Series. There may be minor references to dates and times for other lessons that we kindly advise you to ignore.