Over the last few weeks Facebook has made some changes to your Facebook pages to make it even easier for clients to interact with you on a smartphone or tablet computer.
We have previously written about the importance of the Facebook CTA (Call To Action Button) and how it can help clients interact with you further using their mobile phones.
Some of you may be aware that previously when opening a link in Facebook it would take you to your external internet browser on your phone (basically they did not provide a seamless process for clients and would actually take them away from the Facebook app).
(Before we get started, don't forget to download your copy of the critically acclaimed Salon Owner's Ultimate Guide To Facebook ebook today)
Facebook For Salons Has Changed!
Now when your client clicks a link, the page opens up while they are still in the Facebook app. The benefit of this is that it speeds up the process for the client whilst keeping them on your Facebook page.
But that's not all! Facebook for salons has gotten even beneficial. You see, Facebook have actually highlighted the Call-To-Action button even further to increase click rates on the app.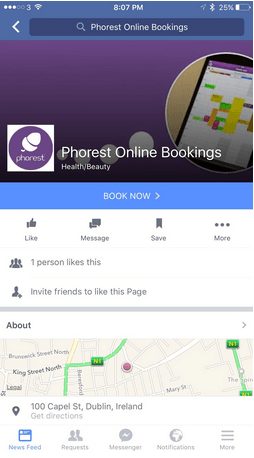 When a client clicks the Book Now link, they are automatically taken to your online booking system within Facebook. This process is seamless and the client isn't actually leaving the Facebook app after clicking the link.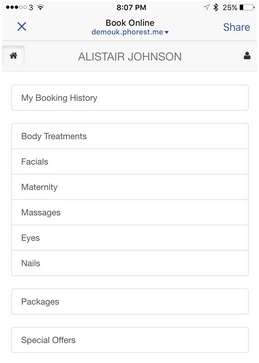 As business and marketing steadily gravitates more to people's smartphones, adapting to the changes in technology and services is just as important as adopting new treatments and products when they are available on the market.
Facebook for salons is no longer a nice little addition for your marketing strategy. It is now quickly becoming a necessity.
In the UK alone there are 43.4 million smartphone users. Did you know that access to the Internet using a mobile phone more than doubled between 2010 and 2013! And these numbers are only on the increase.
If you have already set up your Call-To-Action buttons, then you are all good as Facebook have already made the changes for you. If you haven't, then this is definitely something that you'd want to modify immediately!
For anyone without a Facebook Call-To-Action button, you can easily add one by by following the guide HERE or by contacting Tom for further assistance –> tom(at)phorest.com
Thanks for reading!
Get your copy of The Salon Owner's Ultimate Guide To Facebook today and turn your Facebook page into a client retention machine!


Let's Grow