Jo Fairley is an entrepreneur best known for creating the Green & Black's chocolate brand in 1991, which she ran with her husband before Cadbury bought it in 2005. Today, a lot of her work focuses on her recent ventures which include an organic bakery, natural food store and a nine-room salon and wellbeing centre. Also a brand consultant, award-winning author and journalist, Jo has written for a wide range of newspapers and magazines. As the first speaker to take the main stage at the Phorest Salon Owners Summit 2019, she shared her secrets to building a beautiful business, recounting the rollercoaster journey Green & Black's took her on and lessons she's learned from the experience.
Listen to the audio version of this blog, and subscribe to the Phorest Blog Podcast here:
A Bit Of Background
Green & Black's was the first-ever product to carry the UK Fairtrade Mark, and for the past nine years, the brand has been hailed as the 'coolest food brand' in Britain (according to the Cool Brands Survey). It is now worth $100 million a year. But it took a whole lot to get there. Jo Fairley's journey is one of resilience, inner strength and determination. Something she stressed throughout her entire talk.
"Take Care Of Yourself First," Says Jo Fairley
As an entrepreneur, the most important thing to look after, is you. "We should all take responsibility for our own wellbeing," she said, leaving the audience to think long and hard about their own entrepreneurial journey and state of wellbeing. Every single day is a rollercoaster, she continued. "Your staff gets sick all at the same time, and unless you take care of yourself first, you won't be able to take care of others."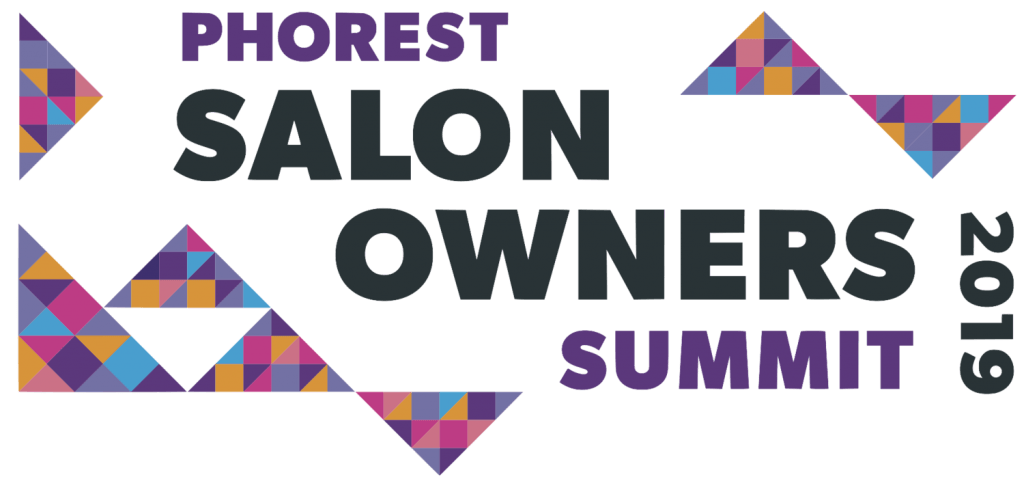 Top Insights
Strongly inspired by Dame Anita Roddick's "doing good is good for business," Jo Fairley has always built strong businesses with a sense of purpose. This is especially evident with her salon and wellbeing centre where she noticed one particular thing. For her clients, coming to the salon or taking 20 minutes in the morning to put on their makeup represented the only time in the day that they actually focused on just themselves. However, as you can imagine, doing good is not enough. You've got to add in all the other factors:
Product
Public relations
Customer Service
Branding
What Makes Your Product Different?
When you really believe that your product or salon is the best, it makes it easy to sell it to your clients, journalists and team. And if there's something out there that you're not finding, chances are you're not the only one looking for that. Putting yourself in your customer's shoes is a great place to start when it comes to dreaming up new products, ideas and schemes.

Her Experience With Green & Black's And PR
For the first 9 years of Green & Black's, no money was spent on advertising. Jo and her team worked with who today we'd refer to as influencers – think Jamie Oliver, for instance. Any opportunity they had, they gave away tons and tons of chocolate – anything that could get the product into the hands of the type of customer that would love their brand. They sponsored a series of concerts and started sharing true authentic stories on the inside of the wrapper. People love stories and relate to them. If there's anything you can share authentically – think testimonials – from your brand's perspective, do it. It will play a massive difference in your brand awareness strategy.
Press releases also played an essential part in delivering the messaging – "Guilt-free chocolate? Well almost." – got the brand coverage from The Independent who piggy-backed onto that – "Right on, and it tastes good, too."

Customer Service
While she didn't go on too long about customer service, she did say this one thing: "The best place to start is to put yourself in your customers' shoes."
Lessons On Branding
We live in an ever more design-conscious world. Every single penny you invest in good design, and in salon's cases, most times that comes down to interior design. So invest in that, from Jo Fairley's experience, it always comes back 1000x fold.

Food For Thought: Quotes & Reflexions
"If you don't do it, you'll never know what would have happened if you did do it."

"On taking care of people, put your oxygen mask on first before assisting anyone else."

"Be more strategic. You need to narrow down what you focus on; pick 2-3 things and don't spread yourself thin."

"In business, we all need a microscope and a telescope. The microscope, we're very good at that. The telescope, on the other hand, is so important yet so rare. 

What could your salon do to reach out to the people in your community who perhaps can't afford your services? How can you make a difference in your community? To give back, and instil a sense of purpose?"
For information on everything surrounding the coveted event's next edition, keep an eye on www.salonownersummit.com! Got feedback? Let us know either in the comments below or tweet us @ThePhorestWord! (Pssst! We're on Instagram too!)
Thanks for reading! #LetsGrow
---
Not a Phorest Client?
This event is exclusive to Phorest Clients only. However, if you are looking to take your salon to the next level, then why not request a free quote or demo of our software today, and join the list of esteemed Salon Owners Summit guests!
---
Featured imaged shot on location of the Salon Owners Summit 2019, in Dublin. Photo by Alan Rowlette. © 2019 Phorest Salon Software.