There is a new version of the Phorest iPad and iPhone staff app which was released onto the App Store this week. There are a bunch of new features as well as a significant upgrade to the appointment screen which should make it much easier to use and in turn make it easier to manage staff members and rosters.
So let's get started!
1. Easier to Use Appointment Screen.
You can now scroll left and right on the bottom of the calendar screen to move forwards or back wards through the days of the week.  A swipe in either direction will move it a week. Or you can tap on the day you want to go to directly.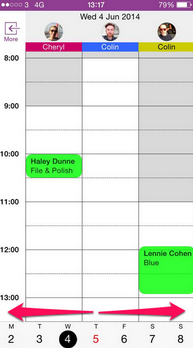 To get back to Today quickly – you will see a Today link appear when you are not looking at today.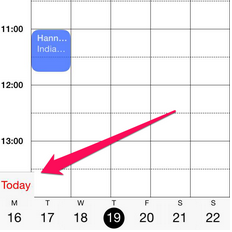 2. To access the extra features you tap the More button at the top left of the screen
In here you can select settings, purchase or if you have a multi-site salon you can choose a different location to view.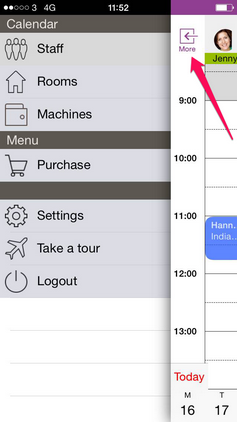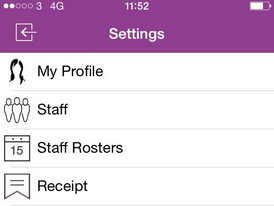 3. Change Staff Rosters
You can now add or edit details on staff members from the app. Most importantly you can add or edit rosters. So if someone texts you in sick on a Sunday night or one of your team needs to swap some days at short notice – you can quickly find out with a few taps what needs to be done. For multi-site salons – you can even see what salon they are working in.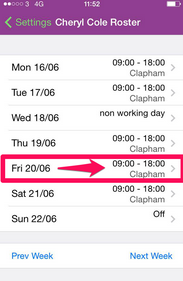 4. Change Staff Pictures from your phone
The photos of your team appear on the calendar screen on the app and on your Mac/PC but most importantly they appear in your salon-branded app – so get those photos onto Phorest! Just tap the pic to use the camera on your phone.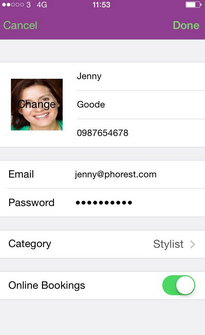 Let us know how you get on or vote for new ideas here – phorest.uservoice.com
Ronan Perceval is founder and CEO of Phorest Salon Software. Have a question for Ronan and the Phorest team about the staff app? Drop us an email here marketing@phorest.com