It's easy to worry about surviving hair and beauty trade shows, particularly when it's a titanic-sized industry event like the upcoming Professional Beauty show in Excel, London. You know that frustrated feeling of coming away tired, queuing in traffic jams, and thinking, "Geez, I didn't even get to see HALF of what I wanted to see. You'd need to be here for days to get around it."
Nope, you don't. The reality is if you've walked away with that feeling, then you just haven't done the prep work for surviving hair and beauty trade shows. Don't worry we're here to help!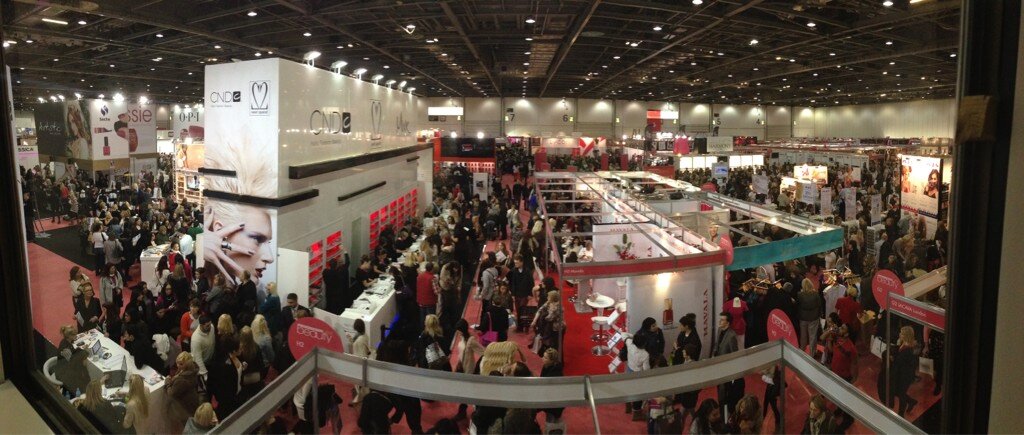 Remember, you're there because of passion and it entertains you, but most importantly you're there to get new ideas; learn about product updates; meet and greet peers and industry greats. Here's a few tips that will ensure you always succeed in surviving hair and beauty trade shows and feel like it was a day well spent. Here's the five step-by-step tips:
1. Pull the team together – what could be better in your salon right now?
Have a think about what could be better in your salon right now. Could you provide a better client experience? Are you missing out on a particular market because you haven't got the right equipment to provide a certain type of treatment? Does some of your furniture need an update? Do you need to computerise your salon? Are more and more of your clients asking for a particular hair style or product that you don't do or stock?
Make a list of at least five improvements you could make. More the merrier!
2. Make an 'opportunity' list
Ok. So you've identified a few areas in which you can up-the-anti. Exciting! This is a real chance to make serious progress. Now the question is, who can help me achieve these goals.
Pick up a trade magazine or just Google your problem and see what comes up. Try to make a list of 2-3 suppliers for each of your opportunities. Remember, not everything is solved with suppliers. Education can often be the answer.
A good seminar with some great tips could help you learn something that will address your problem or make the most of an opportunity at a much lower cost e.g. are you looking to learn how to market your salon to grow in the next 12 months? Our Marketing Manager Connor Keppel is doing a seminar, 'Why new clients are SO last season!' for just £5 on Monday the 24th at 11:30am. You can register here 
3. Hit the trade show website and find suppliers
Now you should have identified what you need and who you think can help you find a solution.
Hit the trade show website and find out where (if) they are based on the floor plan. You already know where you're going before you even get there! It may seem like a lot of work but all this should only take 30 minutes prep. At least you can do this in the comfort of your home, not in the queue for coffee or while trying to find parking!
4. Keep it moving!
Assign a small timetable for the day and give each stand and supplier a time slot e.g. 'I want to know how marketing can make me more money and manage appointments on mobile:  Phorest, stand i52 – 10:30 am'.
Of course you may have to move things around a bit, but it'll keep you focused, keep you moving and remind of what why you are visiting each person and what you want from them. This way you won't suffer from that draining, head-scratching thought of, 'OK, where are we going to next?'. 
Tip: Put in two breaks for yourself throughout the day, BUT, use them. Need 30 mins to rest your feet? Go to a seminar and learn while you relax. Maybe call a friend or industry idol in advance and ask them if they'd meet you for a coffee for 15 minutes!
5. Stick to the plan and be travel-smart:
Travelling from afar to the show? Then park and commute. Avoid the stress of  the last minute rush, queues and parking. The Monday at a trade show is often a good day, provided you get in early. It tends to be less busy and makes life a little easier in terms of getting to everything you want to see.
Most importantly, stick to your plan and walk out with a smile thinking, 'I got to see everything I wanted to see!'
Connor Keppel heads-up marketing for Phorest. If you'd like to meet the Phorest Team at Professional Beauty in Excel, swing by stand i52. Have a marketing question for Connor, drop him a mail right here: connor.keppel@phorest.com