There's no denying the power of video marketing anymore. In fact, according to a recent report presented by Animoto – an American cloud-based video creation service – "Facebook videos drive more views, engagement and purchases than videos on any other social network." It's become so big that some of the best performing video content on Facebook is now produced with the intent of being played without sound. That says a lot, no?
Listen to the audio version of this blog, and subscribe to the Phorest Blog Podcast here:
Think about Mr Bean, who saw the day back in 1990. His misadventures had very little language – if none at all – and are still a massive success today. But how can you translate video marketing's success into your salon or spa for advertising to potential and existing customers?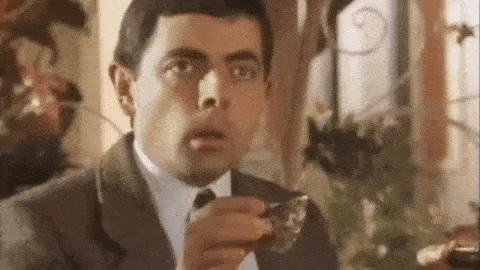 5 Ideas To Kickstart Your Salon Video Marketing Strategy
The biggest misconception about creating video content is that it's always so expensive. Wrong! Today, with the simple use of your smartphone, you can produce your content free of charge. Sure, if you want to go for huge video campaigns like the ones L'Oreal and such brands produce, that's going to be costly. However, you don't have to go down that road to make an impact on your audience.
With that in mind, here are 5 ways you could use your smartphone, time and creativity to produce video content you'll then use to promote your business.
Related | The Phorest Salon Book Club: Show Your Work! by Austin Kleon
Tutorials And Tips
This is probably the form of video content you're the most used to seeing already: you see loads of them on Facebook and Instagram. Here, you have the opportunity of bringing tutorials and tips to the expert level. It might even become a fun team activity on a slow Monday or Tuesday afternoon!
Product Demos
You might be thinking – eh, product demos, isn't that the same at tutorials and tips? Not really, no. Product demos have the power to introduce… well, products. It's the perfect opportunity to discuss:
The benefits of the product(s): Try to give 3 selling points
The products' ingredients: How they work and their unique benefits
How to use it: Is there a special application method?
Its price and alternatives
Related | Download The Salon Owner's Ultimate Guide To Shaping A Retail Culture
Live Q&A Sessions
Whether you host them on Facebook (live), Instagram (live stories) or Snapchat (stories), Q&A sessions always work. For best results though, you'll need to run them on a regular basis. Most companies would host weekly Q&A's, but if you'd rather do one a month, that's entirely up to you. Advertise them on your social media profiles and make sure people know where to look for them, how to access them and at what time.
Customer-Generated Content
Another great way to get customers to engage with you is to put them behind the camera. I mean, who doesn't like to have a 5-minute of stardom?! This could be a before and after video of a treatment in the salon, or you could even run a competition asking for customers to showcase how they use your product and how much good it's done for them (you can offer a prize for this ;)!
Short Teasers
Do you have a special event coming up in your salon? Video content can be perfect to build anticipation for it. Or perhaps are you getting a brand new line of products, hiring new staff, or even going to a trade show or a conference? You can easily create short teasers for these things. They give your audience an insight into your business, your interests and finally, your eagerness to learn and better yourself.
Video has become an essential tool in your marketing arsenal. Where will you start? Let us know in the comments, or tweet us @ThePhorestWord!
Thanks for reading! #LetsGrow
---
Featured imaged shot on location of the Roller Blow Bar. © 2017 Phorest Salon Software.