Facts Vs Fear: Make the Best Decision for Your Business
During uncertain times, it is very easy to start making decisions based solely around fear. You start reading posts in facebook groups, instagram stories and posts based around other salon owners decisions. Just because another owner made a decision, doesn't mean it's the best one for you and your business. Taking a step back and analyzing what is a fear-based decision and what is a factual decision will ultimately help you be best prepared for the future.
Host: Nina Tulio, Salon Coach for Salon Owners at 1N Agency
Follow Nina Tulio on Instagram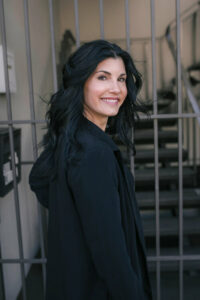 Nina
Tulio is an industry-leading salon business consultant, speaker, and educator helping salon owners and stylists around the world to grow their business, while growing themselves.
Nina
's unique approach focuses on encouraging her clients to grow through personal development, self-care, all while offering the tools needed to build a thriving, sustainable salon business.
Nina
has 24 years in the industry. She has served in all facets of the business. 20 years as a hairstylist, 8 years as a chain salon executive, and 11 years as a successful salon owner . In 2016,
Nina
decided to sell her salon to fulfill her dream of creating her own consulting agency. 1N Agency was created simply to help owners and stylists not only grow their business , but grow their confidence. Combine her deep passion and care for people and her love for the industry,
Nina
has made it her mission to uplift the beauty industry and empower anyone that is a part of it.
Fact vs Fear Webinar
Watch on Demand, today