In research conducted by Phorest, it was revealed that 85% of salon clients said they would be interested, or very interested, in purchasing retail products from the salon they visit most frequently. Amazing, right?
Despite this, the research further unveiled that only 28% of clients do actually purchase hair and beauty products from salons. Why is this?
While consumers genuinely want to shop with their local salons, the places where they were most frequently buying products included:

Supermarkets
Pharmacies
Online retailers
And the main things impacting these purchase decisions included;
Convenience
Availability
Value for money
How can you make your salon a place where buying retail is just as easy, or easier, for clients than it would be in their local supermarket? How can you add value to products, without decreasing their price, showing clients it's worth shopping with your business?
Shopping with a local salon over retail giants has countless benefits for your clients; you just need to let them know that. Here's how to increase those product sales in your salon or spa without having to lose out on revenue or compromise on quality.
Start Off By Understanding Your Current Retail Offerings
How long have you been procrastinating completing a full stock count in your salon? You're not alone! In a service-based industry like ours, retail products can often fall by the wayside, especially when professional and retail stock is mixed up, products are given to clients as complimentary gifts, or stock is ordered by your team without proper planning. Sound familiar?
Organise and optimise your retail offering today by:

Conducting a full, physical stock count of all products in your salon, before comparing this with the figures on your salon software system and amending any discrepancies. Having an accurate, updated inventory count helps you create quicker orders, find products with ease, and service clients more efficiently.
Splitting retail products and professional products. Retail products and professional products should be kept entirely separate in your business; both on the salon floor and in your salon software system. This will allow you to track stock in and out of both sides of the business, and help you stay on top of orders.
Making use of the inventory features in your salon software system. Many salon owners don't utilise their salon software system to the fullest extent for fear that it might be too complicated or difficult to use. Phorest offers user-friendly solutions to avoid this issue, allowing you to create orders, split retail and professional stock, perform inventory counts, change prices, and more at the click of a button.
Creating a logical, tidy storage space might sound basic, but it's one of the most effective ways to make your inventory space work for you. Get the team involved in a day of organisation, where product dates are checked, outdated stock is dumped, and products are stored in a way that suits your team; i.e.sorted by brand, product type, or in alphabetical order.
Learning which products sell well, and which ones don't. Make use of the reporting suite in your salon software to track retail sales, filtering it down by brand or product type. This will give you insight into the products that aren't selling well, allowing you to push them in marketing campaigns or consider removing them from your inventory list completely to save you space and money.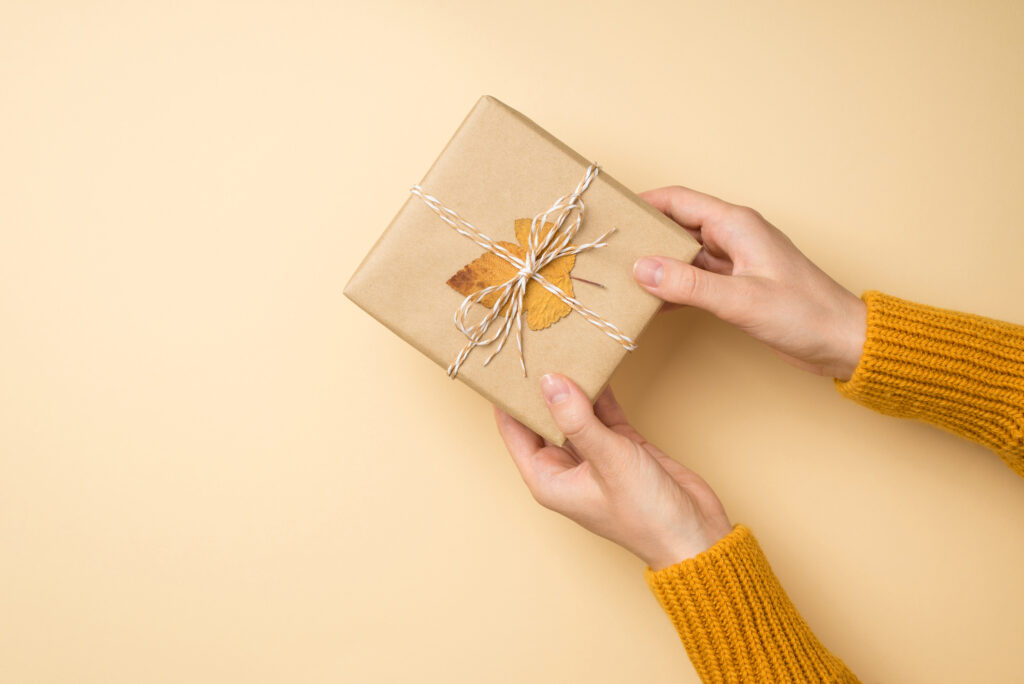 Tips for Removing Slow-Selling Stock
After you've audited and organised your product offering, it's time to think about how you sell retail and why certain stock sits stagnant on your salon shelves. Are people uninterested in the products, or are they simply unaware of the benefits they offer? Some quick fixes to start selling these types of products, and learning why they're not moving off the shelves, include:

Putting together gift sets that include these products alongside more popular, better sellers.
Using these products when conducting in-salon services and encouraging your team to talk to customers about their benefits during the treatments.
Creating a product/brand-specific marketing campaign that highlights these slower-selling products. Drive sales by advertising their benefits and using wording like "limited stock" to create a sense of urgency.

While some products may be of little interest to clients (in which case it can be worth eliminating them entirely from your retail offering), many clients don't buy particular products simply because they don't know anything about them. You and your team have the power to change that.
Use Consumer Psychology to Boost Your Retail Sales
Did you know that there's a whole psychology centered around how and why people shop the way that they do? It's called consumer psychology, and understanding the basics can help you create retail offerings that are more attractive to all kinds of customers. Consumers in all industries generally have some stages of consideration before purchasing a retail product; known as a "sales funnel". While the exact stages of the funnel can vary from company to company, most cite the following as the most important steps when a consumer decides to purchase a product;
Awareness: The client is aware they need something to fix a problem; for example, they find their newly dyed hair is fading too fast when using the supermarket-bought shampoo they have at home.
Desire: The client begins to research products or services that could help solve the problem. They may use the internet to search for solutions or ask family and friends for advice.
Consideration The client learns about different products or services that could help solve the problem. At this stage, they will compare them, considering things like pricing, reviews, and popularity of the product/service to find a good fit for them.
Action: The final stage of the buyer's journey results in the client purchasing a product or service after considering all their options and learning what they think would work best for them.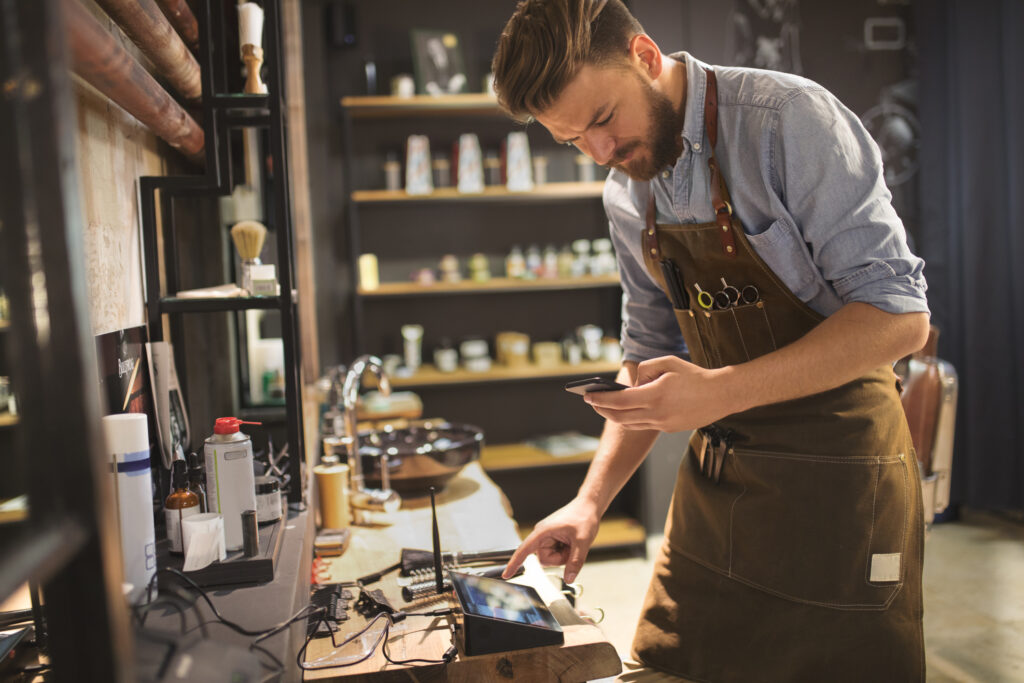 While you can never predict exactly what product or service each individual client will choose when going through this "funnel", understanding their thoughts and feelings during the buying process will better equip you to attract them to your business over others. Ways of utilising the steps of the sales funnel to encourage clients to buy, include:
Marketing Like a Pro
Clients can't shop with you if they don't know you stock a particular product. Use your salon software to create marketing campaigns that consistently advertise your retail offerings and their benefits. For added impact, target very specific client groups with very specific product campaigns. This will really speak to them and ensure your campaigns add genuine value.
Advertising Online & Utilising Social Media
The way that people shop is changing, with more people than ever now searching online before they purchase a product. Some consumers are now primarily using social media to buy products straight from images! Target clients in the consideration stage of the buying journey by advertising your products online and setting up an online store that links to your social channels for quick, easy, real-time buying.
Creating Inviting Retail Displays & A Welcoming Salon Environment
People buy with their eyes and will be more likely to purchase from you if your retail environment is welcoming. Declutter your shelves and make sure that the retail space in your salon is clean and tidy. Salon environments are often chaotic places, meaning clients can sometimes feel intimidated to browse, which is important to be aware of. Where possible, placing your retail products in a quiet corner or space of their own, off the salon floor, can help relax your clients who want to take their time looking at your offering.  
Placing Real-Life Reviews Front & Centre
With 48% of hair and beauty salon clients saying that they check online reviews before visiting a new salon, your online reputation is an amazing way to advertise your business. Encourage clients to leave reviews after they buy products in your salon by automating review requests and publishing them across your socials and Google Business Profile. These reviews look great for your business and also help increase your overall online visibility; attracting new customers who are actively looking for the products and services you sell.
Making It Quick & Easy to Buy
One of the main barriers to people buying products with their salon or spa of choice is that it's too awkward; they have to visit the salon, wait in a queue to check out, and go all the way home again before they can use the product. Make it easier for clients to buy by opening an online store that offers home delivery and click-and-collect options. Not ready to sell online? Why not offer a phone-in click-and-collect service? The easier the purchase is, the more likely your client is to make it.
Providing Top-Class Customer Service
In an increasingly virtual world, consumers are looking for care and genuine connection more than ever. Keep customer service front of mind in your salon or spa by implementing concrete staff standards of behaviour focused around customer service and hosting regular reviews that ensure your team is keeping on top of them. When a client feels genuinely cared for by a business, they will come back to spend their money there.
Opening an Online Store is a Must for Retail Success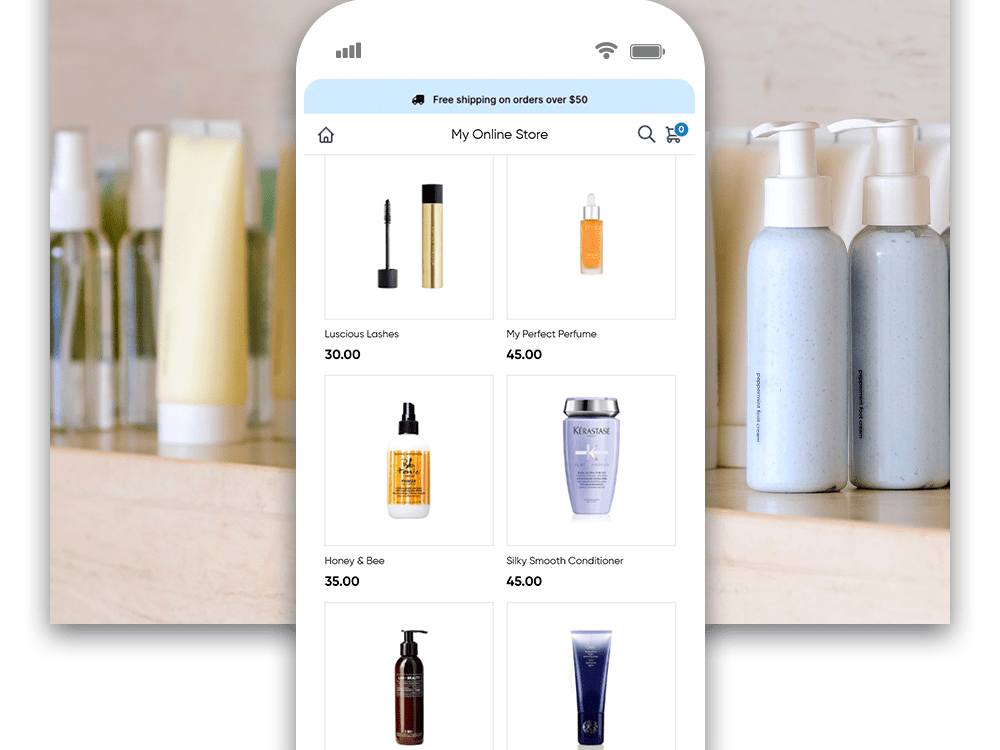 People don't want to wait around in shops to buy their favourite products anymore; which is why most now buy online. In fact, Phorest salons that opened an online store saw an incredible 50% increase in retail sales within the first year compared to those that didn't open an online store. Having an online store for your salon not only increases retail revenue, but also allows you to advertise to potential buyers all over the internet, increasing your online presence. Thinking of setting one up for your salon or spa business? Here's how to make the process easier:
Find an E-Commerce Platform That's Easy to Use
Finding an e-commerce platform that's easy to use is one of the best ways to ensure success for your online store and keep it as stress-free and low-maintenance as possible. Phorest's Online Store, for example, integrates seamlessly with your salon software system, allowing you to upload products, receive orders, integrate payments, and manage shipping from one place. 
Use High-Quality Product Images
30% of shoppers say that they would not purchase a product online if the listing included low-quality images. When photographing your products, try to do so in natural sunlight or using professional box/ring lighting. Place products on a plain background so as not to take away from the packaging, and centre the product in the middle of the photograph. Clarity and light are key to creating beautiful product shots that will draw customers in.
Provide Flexible Delivery & Pick-Up Options
As mentioned above, clients are looking for flexibility and simplicity when buying online. Give them what they want by offering home delivery and in-store pick-up options where possible. Go a step further with this and offer free delivery when they spend over a certain amount. Studies show that consumers are more likely to fill their basket with additional products to negate the delivery charge, meaning more sales for you and a more satisfying shopping experience for them!
Promote & Market Your Store Regularly
You've set up your online shop, your product photography looks amazing, and your delivery options are airtight; it's time to market that store! Use a blend of SMS marketing, email marketing, and social media ads to spread the word about your store, targeting clients in your database who will want to support you as well as "lookalike" consumers who haven't yet visited your salon. To jump-start sales, why not offer a time-limited discount code to help create a sense of hype and urgency, and people to browse and buy? Similarly, if you offer in-store pick-up, targeting clients who have scheduled an appointment for the near future with an online store discount code can help encourage them to buy online now and pick up the item when they're in for their treatment.
While your online store will obviously help boost retail sales, it can also help improve your brand's online visibility, attracting potential customers to your store and potential clients to your salon. To improve online visibility, make sure to link your online store to your website, socials, and Google Business Profile, targeting clients in the places where they're spending most of their time online. Make product descriptions as detailed as possible, making sure to include the brand of the product, the size of the product, and the use of the product in all descriptions.
If embedding your online store to your website, make sure the website you're linking to is SEO optimised; SEO tips can be found in this blog. Stay on top of orders by carving out some time each day to manage packing and shipping, and keep tabs on all orders in and out by using your store's backend functionality in combination with your salon software's reporting suite.
You've got this.
Customers Want More for Their Money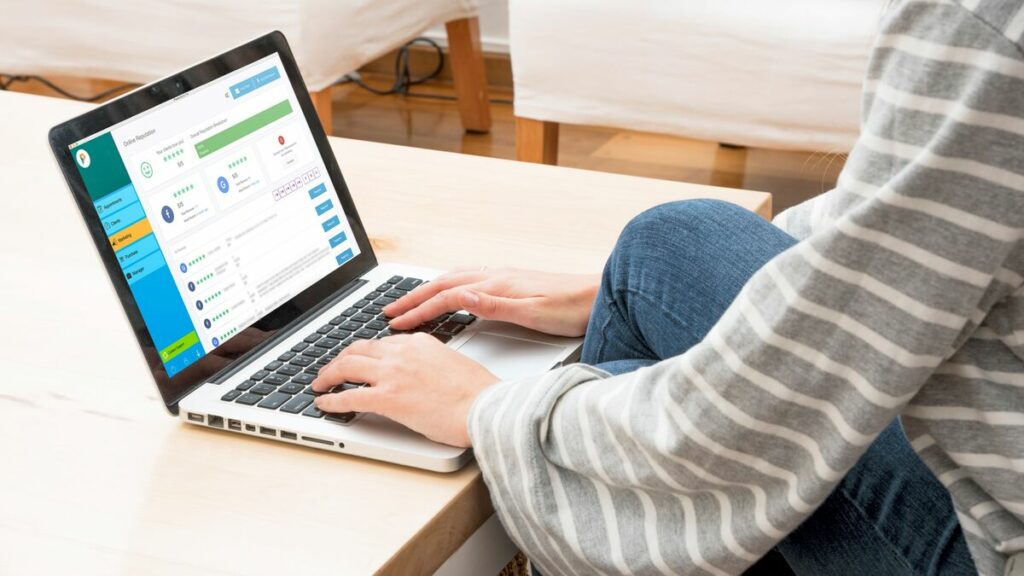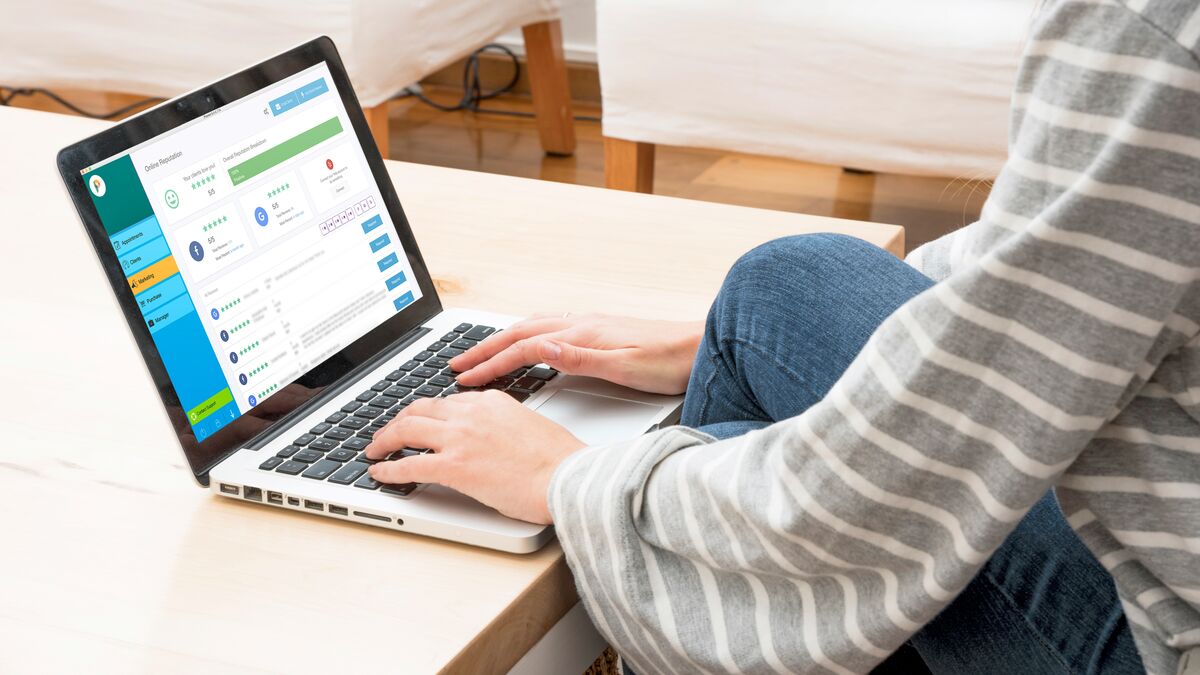 Consumers in all industries are operating within a growing "experience economy", where the experience of buying a product or service is just as, if not more important, than the price of it. Customers aren't necessarily looking for discounts anymore; they're looking for value.
When we talk about adding value, it refers to giving clients a "little something extra" with their purchase. This could be anything from adding a complimentary gift for clients spending over a certain amount to free gift-wrapping. The aim of adding value is to make your business one that's more memorable than your competitors. This draws in repeat customers and attracts referrals. Examples of how to add value to salon retail and boost sales include;
Creating Tiered Pricing Gift-Sets
Gift sets are a fantastic way to sell slow-moving stock, especially when these products are combined in sets with your best-sellers. By creating a range of gift sets to suit all budgets, you can introduce all customers to your retail offerings, even the lower-spending ones that wouldn't usually purchase products from you. The more choices your clients have, the more opportunities you have to make money.
Implementing a Salon Loyalty Programme
Who doesn't love a loyalty programme? Introducing this to your salon or spa business is one of the best ways to encourage repeat clients while also showcasing your wide variety of retail offerings. If you want to boost product sales quickly, why not create a retail-specific reward that offers clients the chance to purchase specific products with their loyalty points? Alternatively, you could run a promotion awarding extra points to all service clients who purchase a product after their treatment. How you choose to run your programme will depend on your business objectives, but this is a fantastic way to boost sales.
Adding Free Samples to Online Purchases
While it's not recommended to regularly give away products for free, (this can devalue the products for clients), adding a complimentary sample or two to online purchases can introduce clients to new products and encourage them to return in the future to buy them. Go a step further with this by noting the sample brands you're sending, and targeting those same clients with a product-specific marketing campaign some weeks later. 
Offering Video Consultations With Product Discounts
If your salon offers video consultations, this can be the perfect time to educate clients about your retail offerings and give them some great deals. For businesses such as skincare clinics especially, who may offer paid remote consultations, this is a fantastic revenue-making opportunity. Rather than offer a free consultation where you recommend products that your clients could buy elsewhere, why not advertise paid video consultations, but allow clients to redeem the money spent on the products recommended? As well as moving retail stock, this offers you the chance to advertise your video consultation offerings and generate more revenue from far beyond the salon floor.
As a service-based business, it can be tempting to focus on in-salon services and treatments alone as your main money-maker, but this is not sustainable in the long-run. Boosting retail sales can give your business a significant increase in revenue with quite little effort. When you understand what it is that your customers want, you can focus more on giving it to them, adding up to massive monetary gain in the future.
How are going to increase retail sales in the new year? Let us know in the comments below or on Instagram.
Thanks for reading! #Togetherwegrow