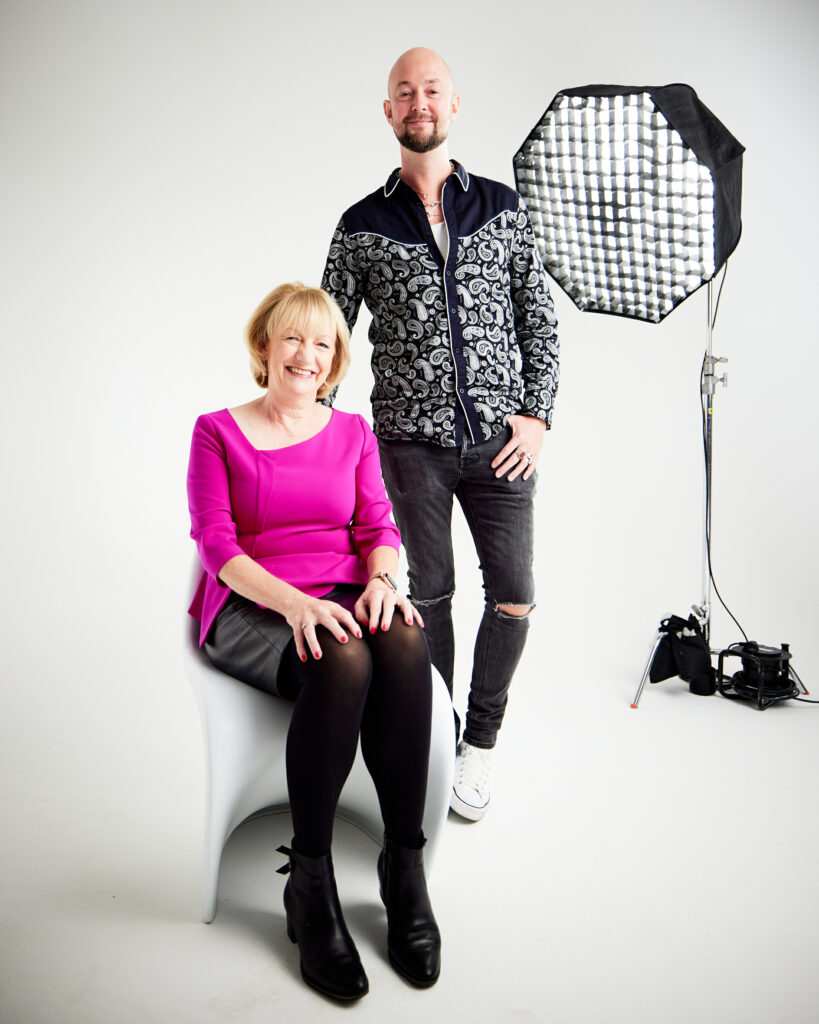 This year we are shining a light on the profound impact that hair and beauty professionals can have on people's lives with a week of celebration and storytelling. From the 1st of November to the 7th of November, for Salon Appreciation Week, Phorest will be sharing stories from both clients and staff that encapsulate what makes this industry so special.
"It's almost like a marriage in a sense," Julie says of her hairstylist, Christian.
"It's like in sickness and health, till death do us part. He's stuck with me now, for good!" Christian is a stylist and the manager of Brown Sugar in Dublin. Julie has been his client for over 11 years and was one of the first through the door when Brown Sugar first opened. Before the pandemic, Julie's job required her to 'look the part,' as Christian puts it. So she was in the salon a lot, 'once a week, if not twice, maybe three times a week.'
Initially, according to Christian, it was 'that slot of time that you have to fill' which prompted him and Julie to get to know each other. He says,
"I suppose the disassociation from your life, for both parties, can make it where the secrets are told."
Christian goes on, "It becomes very special because sometimes it's 40 minutes where the conversation gets to a point where you would tell them things that you wouldn't have told friends. Overall, it does bring the bond between a hairdresser and a client together."
Julie describes the hairdresser-client relationship as 'quite extraordinary.' Because you see your hairdresser 'at the times when you are nervous, the times when you are worried–all the significant parts and events in your life.'
This couldn't be more true for Julie. Christian has been her confidant during milestones in her career when she had to 'reinvent' herself. For each 'new gig,' or speech at the convention centre she needed to give, Christian reassured her. "I'll make you look massive," she recalls him saying, "don't you worry."
When Julie thinks back to some of her happiest memories, Christian was there.
Christian looked after all the hairstyling for both her daughter and her son's weddings. Julie was in Brown Sugar on a snowy morning in January when her first grandson was born in Beijing. She was also in Brown Sugar when her first granddaughter was born in Australia. Julie was 'standing at the desk' when the photo of her daughter 'with her daughter in her arms' popped up on her phone screen.
Christian also supported Julie through the hardest moments in her life too. When she lost her mother, who had also been a client of Christian's over the years, Julie went to see Christian before the funeral. "Christian would be the one that would put me back in good shape and make sure that I went out and faced the world looking as good as I could in very difficult circumstances," she says. Julie was diagnosed with cancer 4 years ago. She has since recovered but recalls how tenderly Christian looked after her during that time.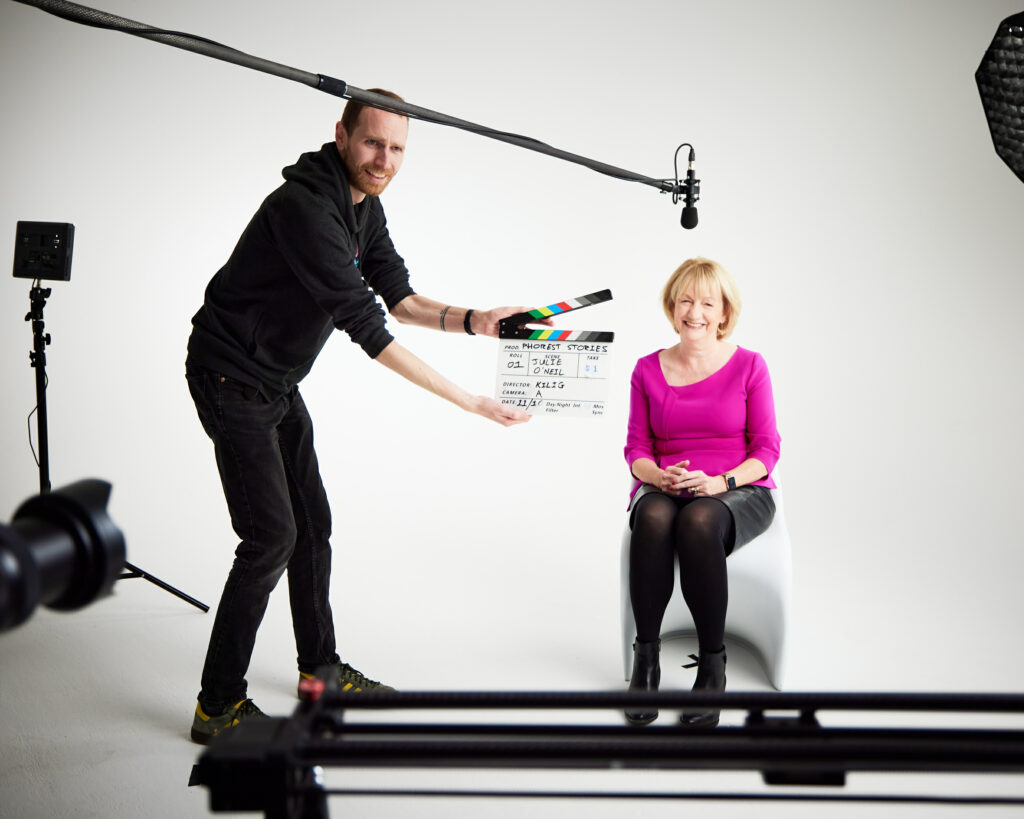 "I went into Christian the day that I had to go and meet my oncologist to discover whether I would need chemotherapy post-surgery," Julie remembers.
And again Christian said to her, "I'm going to make you look massive."

"He's not going to be looking at my hair!" she told him.

"Ah, but he will," Christian replied, "He'll look at you and say, 'she looks too well to need chemotherapy.'"
Which, according to Julie, is exactly what happened.
Over the years, Julie has referred her fair share of people to Brown Sugar, and to Christian. However, one experience, in particular, stands out to her. Her daughter's best friend, a young woman in her thirties, had been undergoing treatment for cancer as well. And she was very concerned about the process of losing her hair. Without any hesitation, Julie said, "I'll introduce her to Christian." Christian managed her hair until the day came that it was time to cut it all off. Julie gets emotional thinking of it,
"There wasn't a dry eye in the salon."
When the first lockdown took effect last March, Julie went from a routine of practically seeing Christian once a week, to abruptly being separated. She found herself missing the simple act of human touch in having her hair washed. Christian typically would have passionately thrown himself into his work. So, at first, he was at a loss for how to occupy his time with the salon suddenly closed. He turned to things like gardening. However, he was also touched by the number of his clients who made an effort to keep in touch with him. "It was really, really nice," he says. Regular clients even looked him up on Facebook to contact him, sent him text messages checking in or sent on suggestions for what to watch on Netflix.
"Suddenly the world shrank," says Julie, "It made me realise that Brown Sugar was much more than a place that I went to to be glammed up for special occasions, it was part of the family and the community around me. I think community has changed. Community used to be your village…but for people like me…community can often be the people in your favourite hairdressing salon."
Want to get involved with Salon Appreciation Week? Encourage your clients to share their favourite stories about your salon with us on social media. Or share your own! Use the hashtag #SalonAppreciationWeek. Be sure to follow along with the @phorest.ukie Instagram page as the celebrations unfold.