Last year, Professional Beauty North welcomed over 15 000 beauty professionals to Manchester Central. This year, the salon event is back to showcase the latest innovations in beauty products and services. Additionally, at this salon event, professionals from the beauty industry with be updated on forthcoming beauty trends and education.
That being said, trade shows can be quite hectic. To get the best out of your time there, we have compiled a must-have guide, including seminars you should attend, tips on networking and the 5 most important pieces of advice to survive the weekend.
Just before we get started… Are you finding it hard to get younger clients through your door? Then visit stand E29 at Professional Beauty North 18-19 September and learn how Phorest Salon Software can help with the world's first salon software integration with Instagram and SnapChat 🙂 Find us by downloading the floorplan

The Top 5 Salon Event Survival Tips
Based on the "5 Steps To Surviving Hair And Beauty Trade Shows" article previously published on the Phorest Blog.
Prepare.
Make a list of improvements you could make to your salon. What is going well? What is lacking?
Make an opportunity list
Identify what could help you achieve your goals. Is it education (seminars and such)? Software? Pinpoint a few options.
Going to the salon event
Go the trade show or the conference and instead of wandering around, specifically look for what can help you improve your salon – the solutions you highlighted previously.
Make yourself a schedule
Assigning times for what you wish to see on the day will make you save time and maximise your opportunities. Keep yourself focused – avoid the "so… what's next"?
Be travel-smart
Avoid queues, last-minute rushing and parking. If you're coming from out of town, try commuting instead of taking your car! Make the day stress-free.
The Seminars
There are loads of seminars scheduled for the 2016's edition of Professional Beauty North (£5 per session) including seminars by the Phorest team:
Register To Chris Brennan's Talks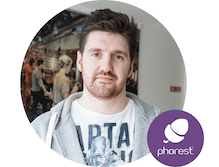 Chris Brennan, Phorest's Content Manager is doing seminars at this year's salon event Pro Beauty North! They are £5 each, but if you book in, you get a 50% discount. 😉

Enter DISCOUNT CODE 'DISS50' and the speaker's full name (Christopher Brennan) in the PROMOTIONAL CODE box.
______
> Running a Tight Ship
Sunday 18th September, 3-3.50pm
Chris Brennan, Content Marketing Manager, Phorest;
Valerie Delforge, Founder and CEO, Delforge + Co;
Adam Chatterley, Founder, Salon Business Secrets
"Improving your salon's customer experience is the first step to get more clients in and keep them coming back. In this session you will be talked through how a good booking system can have a big impact on helping you improve your customer experience, keeping your diary full at least a month in advance."
> How to handle social media complaints
Monday 19th September, 2 – 2.50 pm
Chris Brennan, Content Marketing Manager, Phorest
Dealing with complaints is never pleasant but by sticking to a few simple rules you can make the process much easier for yourself and you client! Chris Brennan will give you practical and actionable tips on how to handle client complaints on social media the right way.
(Haven't got time for a seminar? Then why not visit us on stand E29 at the Professional Beauty North)
Other seminars also include:
SUNDAY
Thrive, just don't survive in the industry (11:00 AM to 11:50 AM)
Changing attitudes – creating positive therapists with great customer service skills (12:00 PM to 12:50 PM)
Handling difficult staff (13:00 PM to 13:50 PM)
Managing client relationships (14:00 PM to 14:50 PM)
Running a tight ship (15:00 PM to 15:50 PM)
How to become an award winning salon (16:00 PM to 16:50 PM)
MONDAY
Freelance, room rental or salon? How to safely change your business model for growth (11:00 AM to 11:50 AM)
What I wish I'd known when I started out in the industry… (12: 00 PM to 12:50 PM)
Increase retail sales while improving the customer experience (13: 00 PM to 13:50 PM)
How to handle social media complaints (14:00 PM to 14:50 PM)

Be The Best Networker You Can Be
To some, networking comes naturally. To others, it can be a stressful experience.
Here at Phorest Salon Software we suggest you not be alone (if you are, find someone else who is alone), because it's less intimidating to approach groups. Then, Make sure you listen. Yes, I put that in bold. The greatest networkers and communications are people who listen. Also, dropping a person's name over and over in a conversation e.g. "Oh wow, I guess I never thought about it that way, Valerie" helps you remember their name and interesting enough, people like hearing their name; especially when there's a compliment to accompany it! 😉
Here's a little video to help piece this all together:
Don't forget to follow-up! To quote our marketing team manager Connor Keppel in his blog on networking: "Get a card, Twitter handle, phone number or email address from people you talk to. Only a FRACTION of people ever follow-up. Be different and reach out. The beauty of this is that you are building a network of people you will see at a future salon event meaning, less awkward moments and more deep and meaningful connections."
---
Salon Owners Summit 2017 Reminder: ONLY 50 TICKETS LEFT!!!
For info on accommodation, speakers and activities, keep an eye on salonownersummit.com or join the attending list on our Facebook event!
PLEASE CLICK HERE to request a call back for tickets.
This event is exclusive to Phorest Clients only. However, if you are looking to successfully create a salon culture of initiative, then why not request a free demo of our software today, and join the list of esteemed guests for The Salon Owners Summit 2017!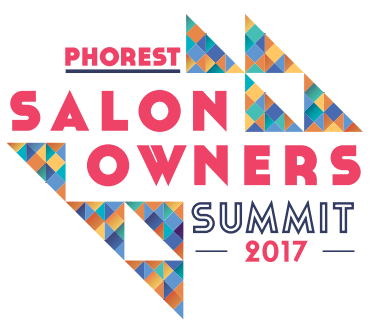 Thanks for reading,
#LetsGrow