Ducks. Graceful creatures that gently glide across tranquil waters. The funny thing about them though is that nobody sees the hard work done below the water's surface. Phorest's customer service crush, John DiJulius, talks about ducks in his Customer Service Revolution book. In his chain of hair and beauty salons, he has one simple demand for all salon staff: make their client's visit to his salon the best part of their day.
That's why every salon needs a team full of ducks: people who frantically hustle to create magical moments for your clients, yet never expose anything but a calm, warm and welcoming exterior to everyone who walks through the door.
Listing Customer Service Do's And Don'ts For Your Salon Staff
Could your team stand up to John's bold challenge of making every customer feel truly special when they leave the salon?
Everybody has different personalities, bad days and insecurities. Creating a must-do checklist when it comes to your customer service is a guaranteed way to guide and empower your salon staff to never let the business down when it comes to wowing existing and new clients.
Related | Are You On Top Of The Salon Customer Service Game? [Quiz]

Here is John DiJulius's list of do's and don'ts for his salons:
Never Point and say "over there".
Show them where something is and bring them to it.
Never Say 'No.'
Offer what you can do. Creating a moment of magic means going beyond what's required.
Never Say 'Not a Problem'.
A problem is negative. It shouldn't even come into the equation. Always say 'with pleasure,' 'certainly' and 'absolutely.'
Never just say 'I don't know'.
Always say 'I will find out for you now.
Never show frustration.
It's not your client's fault that you hate your in-laws. Always be a duck!
Never make excuses or blame others on the team.
Always own the responsibility, even if it's not you who screwed up.
Never deliver bad news via email.
Always pick up the phone and talk to them. That's credibility.
Never leave things to chance.
Always be prepared and learn from your mistakes. If it happens once, it can happen again.
Phorest Tip
One of the most powerful features you'll find on your Phorest Salon Software is the ability to send an SMS Review Request to a client after they have had a treatment or style. It helps boost your online reputation and feedback, your word-of-mouth referrals and it's what will give you a greater insight into what's working, what's not and who on the team is providing moments of magic, turning clients into fans.
To top it all off, sending SMS Reviews Requests to your clients also increase your chances of being eligible for the Client Experience Award (you must have a minimum of 20 client reviews with an average of 4 out of 5 stars to be eligible).
Download Your Printable Customer Service Checklist
We have created a printable version of John DiJulius' guidelines for you! Just fill in the form below and we'll send it to your email!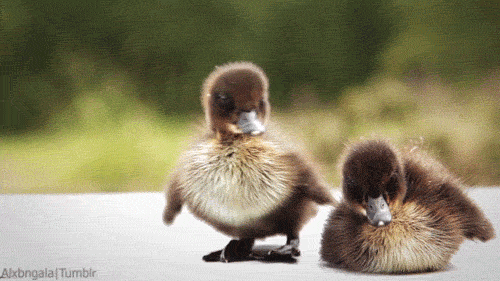 You can pop this up in your employee room or kitchen as a gentle reminder to take a cue from the ducks. In doing so, staff will ensure your customer service always fits the bill, causing for clients to continue flocking through your doors (sorry for the duck puns, I know that can kind of thing can ruffle some feathers!).
What would you add to this list for your salon staff? Let us know in the comments below or Tweet us @thephorestword!
Thanks for reading,
#LetsGrow
___
This post was originally published on February 24th, 2015 and has since been updated with new additional resources.