Are you a time-poor salon professional, stressed about the amount of time and energy you spend on admin and management tasks every day? You're not alone. Despite being an industry dominated by creative, sociable professionals, many salon and spa owners report feeling stressed, overworked, and overwhelmed by all the tasks involved in owning their own businesses. From admin and staff management to marketing, reporting, and financials, there's often so much to juggle that it can feel stifling.
Now imagine a world where this is no longer a problem.
Less Amin, More Time and Creativity
With a boom in the availability of free AI platforms, the salon industry is set to be revolutionised. By embracing AI, you can turn your professional salon or spa business into one where administrative tasks fade seamlessly into the background, client interactions are elevated to new heights, and your precious time is well spent, doing the work that you love.
While the prospect of this is exciting, we understand that embracing new technologies can be difficult; especially when there's very little advice out there on how to use AI specifically for the industry you're in. But don't worry. We've got you covered.
Using AI As a Salon or Spa Owner
Over the past few months, we've been delving deep into the world of AI; completing courses, researching use cases, interviewing experts, and experimenting with AI platforms ourselves to create your one-stop guide for all things salon and spa AI. We've compiled it all into this ebook, Using AI To Simplify the Running of Your Salon: The Guidebook, and it's yours to download for free, now.
eBooks
Using AI To Simplify the Running of Your Salon: Guidebook
How can you use AI to help you run your salon – from marketing, to reports, client communication and staying ahead of the competition? Find tips, case studies and prompt examples here!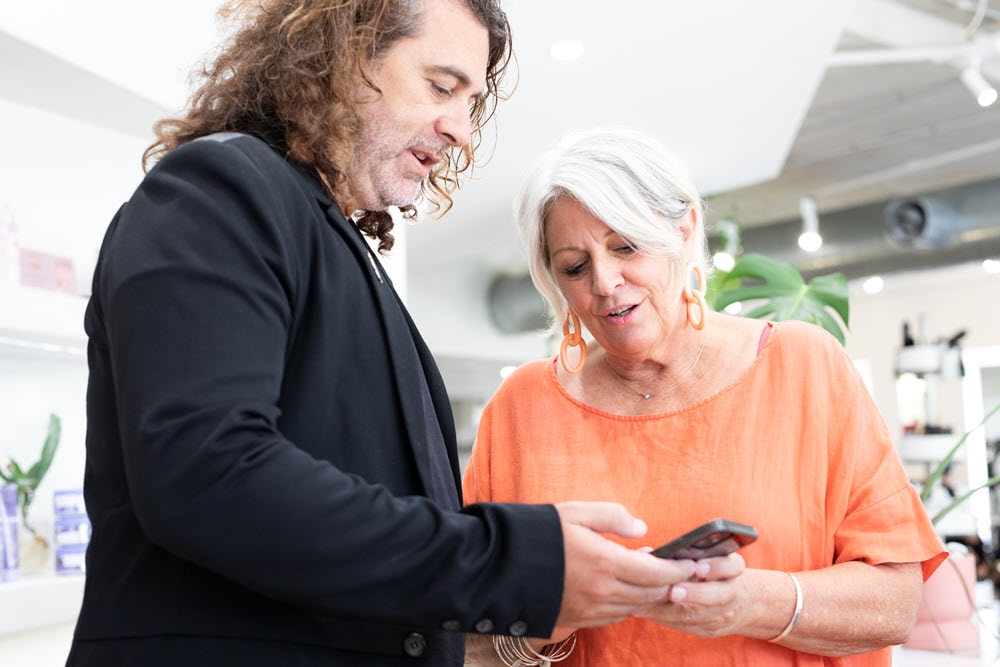 In this ebook, we cover…
A beginner's guide to what AI is, and advice on how to access free tools to try it out for yourself.
How to market your salon, better analyse salon reports, communicate clearer with clients, and predict future trends using AI tools.
Some example prompts to get you started using AI platforms for.
Advice on using AI in conjunction with your Phorest system, as well as precautions to take.
An interview with an AI expert, tailored specifically for the salon and spa industry.
And so much more.
If you're interested in learning what happens when cutting-edge technology meets the world of professional hair and beauty businesses, download your copy today. Happy reading!