Did you know that you can now set up an online booking button directly on your Facebook page? With this button, clients can now book their next appointment straight from Facebook, making it a very easy online experience.
The only real issue that remains is the fact that clients may not actually see the 'Book Now' button. This could come down to the fact that Facebook audiences have simply gotten used to the layout of the social page.
But one way to ensure that clients see your Call-To-Action button is to create a new salon Facebook cover graphic specifically designed to draw their attention to the button itself.
(Before we get started, don't forget to download your copy of The Salon Owner's Ultimate Guide To Facebook ebook today and get the tools to really make your salon's Facebook page thrive!)
Salon Facebook Cover Graphics
Here is how we use the Facebook cover graphic to highlight the Book Now button on our page:

As you can see, highlighting exactly where the online bookings button is, can definitely direct the client's attention to the most important area on your Facebook page.
With that in mind, we decided to put together a collection of salon Facebook cover graphics that you can use on your social site, and best of all: it's absolutely FREE!
All you have to do is select your favourite graphic, right click and press the 'Save Image As…' button (for mobile users, simply press on the image until it requests you to save the salon Facebook cover graphic or add it to your photos). Best to to upload this cover photo to your Facebook page from a computer though.
Salon Facebook Covers To Promote Your Online Booking




If you haven't set up your online bookings Facebook button yet, then simply watch this quick Phorest Tutorial and you'll be set to take bookings in minutes! 🙂
Thanks for reading! If you want to take your online bookings to the next level and fully integrate and automate your Facebook page with your appointment book, then fill out the form below.
Get your copy of The Salon Owner's Ultimate Guide To Facebook today and turn your Facebook page into a client retention machine!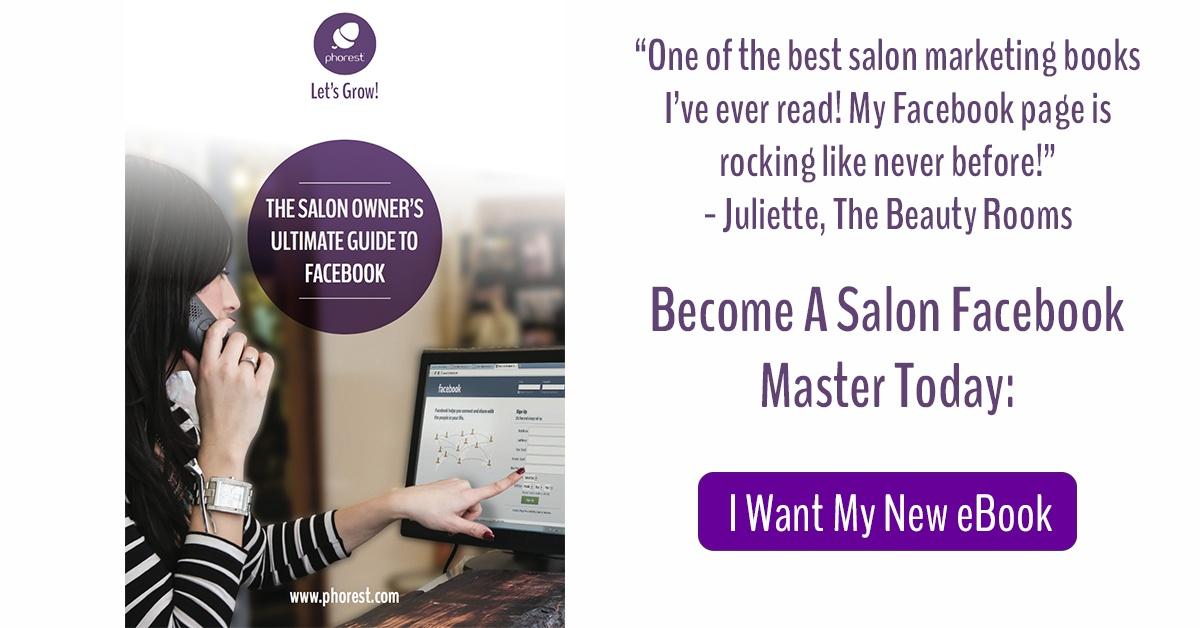 #LetsGrow
Chris Brennan is our Social Media & Content Marketing Executive at Phorest Salon Software. For any and all help in this area, why not drop him a quick email at marketing@phorest.com. Let's Grow!