There are many challenges to opening a new salon or spa. You need to put a competent team together, build a name for yourself, get your first clients and then build a loyal clientele… I mean, the list goes on. In fact, poor planning and preparation is part of why so many new businesses fail. A well-prepared salon owner would have checked their start-up options, have a business plan, did a market research, etc. But once that's all done, you still need to build your client base. So how do you look like a trustworthy and established salon when you're just about to open your doors for the first time?
Listen to the audio version of this blog, and subscribe to the Phorest Blog Podcast here:
PR & Marketing Techniques For A New Salon's Early Days
Surely you've heard of the expression 'fake it until you make it', right? This is what this post is all about, kind of. So you've done your entrepreneurial research and are about to open. Wait – what about the marketing and PR things that could help your salon give the impression it's been around for years? Unfortunately, many people forget this crucial step. Here are 5 ways to help you grow in the very early days of your new salon!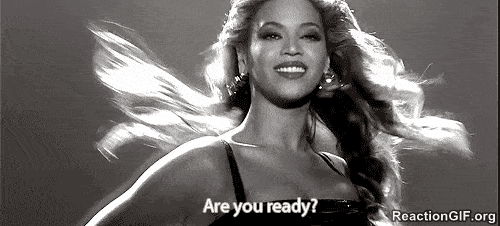 1. Make Sure You Define Your Brand Identity
You've already focused on how to create your business. Now it's time to think about why you wanted to build it in the first place. People go to companies for their story and the experience they've been promised. What are your promises, what's your story?
For a brand new salon to look established from the start, you'll need to:
Define your mission statement
Get an official logo designed
Determine your salon or spa's visual identity (what colours will you use to represent your brand online, on flyers, etc.)
Pick a motto to keep you focused
Start writing your SOP Manual
2. Get Your Website & Social Media Channels Up And Running
We've said it many times before, your salon's website is your storefront. Its quality needs to be on par with all the efforts you put into the administrative work you've done to get here. Having a proper website is an excellent way of getting discovered online, and if you've planned on making online bookings available to potential clients, then you should add that 'Book Now' button to your site!
As for social media channels, make sure they're all optimised: you wrote something in the about section, have a profile photo, a cover photo, etc. The likes of Facebook, Instagram, and Twitter are what will humanise your brand straight from the get-go. Post informative content, behind-the-scenes, slowly build engagement and most importantly, post consistently. Time-consuming? Perhaps, but well your worth in the long run. After all, you'll have to start doing it at some point, and you might as well start off on the right foot.

3. Claim Your Business Online (Google, Yelp, etc.)
When a potential client googles your salon's name, they're usually looking for a few things. They might try to find your address, your phone number and email, see what services you offer, look at your prices, or take a sneak peek at your salon's photos. To get the proper insight into all of what's happening online with your business, and make it easy to create and update your listing, you will want to claim your business on both Google and Yelp.
Google My Business is a free tool for companies around the world to manage their online presence across Google Search and Google Maps. The benefits?


Ensure your business information is accurate
Make all your business information edits in one place
Show off your uniqueness

 Yelp is also a free tool for owners or managers. Founded in 2004, the website helps people find local businesses, so that's not an opportunity you want to miss out on.

Yelp claims it's had a monthly average of 28 million unique visitors who visited Yelp via the Yelp app and 74 million unique visitors who visited Yelp via mobile web in Q2 2017.
Yelpers have written more than 135 million reviews by the end of Q2 2017.
Download this eBook to get a step-by-step guide on how to claim your business on both Google and Yelp.
4. Get Reviews And Leverage Them To Get More Clients
To look legitimate in the eyes of potential customers, you're going to need to gather some reviews. Whether they are posted on Facebook, Google or Yelp doesn't really matter, because if you've done step 3 (claiming your business), then your reviews from these three platforms are all going to show up in your company's listing on Google. Quite handy, right?
Make sure that as you start out or do a soft-opening (not an official one, just a special day where perhaps you offer an outstanding 'discovery' special), you treat each customer with the best service possible. It will make it much easier for you to ask them for reviews.
5.  Partner Up With A Local Business
Another way for a new salon or spa to look well-established is by making a business partnership for an event, launch or whatever you see fit. What's great about the business collaboration concept is that you're simultaneously supporting local businesses and promoting yourself. And, to top it all off, the name you associate yourself with will inherently give credibility to your salon or spa.
Decide who you would be happy to associate your salon with for a defined period and see what you can put in motion. Once that is settled upon, you have a new way to spark up potential customers' interests and get them in!
So there you have it! While we're at it, if you're looking into point-of-sale software providers that can help with your marketing, stock management and retention tools, why not give Phorest Salon Software a try?
For more great tips, check out our full resource on how to set up, run and grow a successful salon business.
---
Featured imaged shot on location of the Roller Blow Bar. © 2017 Phorest Salon Software.