This year we are shining a light on the profound impact that hair and beauty professionals can have on people's lives with a week of celebration and storytelling. From the 1st of November to the 7th of November, for Salon Appreciation Week, Phorest will be sharing stories from both clients and staff that encapsulate what makes this industry so special.
Bernadette has been doing Tara's hair since she was born.
As her daughter, Tara is understandably one of her most loyal (and one of her favourite) clients. Bernadette is a Senior Colourist and Stylist, as well as the manager of the hair department for Oslo Beauty in Dublin. And while Tara was lucky to have her mum's help with her hair at home over lockdown, she says that there is always something really special about spending time with Bernadette in 'the place that she loves the most, which is the salon.' When the salon closed over lockdown, both mother and daughter felt a deep sense of loss.
Tara missed the ritual and the 'occasion' that would typically surround a visit to Oslo. For her, it's more than the result she comes out with at the end. In these stressful times we are living, it's the chance to get out of the house for 'me time.' It's the escapism. However, an appointment in Oslo is also about the coffee and chats. Over the years, Oslo has become a 'one-stop shop' for all Tara's for hair and beauty needs. So she has developed personal relationships with many people in the salon beside her mum too.
"Kathleen," she says, "has been doing my nails for, I can't even count how many years." And while it is good to be back in the salon, Tara felt like she was missing out on milestones in Kathleen's life while Oslo was closed. "I normally get to have that conversation with her kind of every three to four weeks…to catch up with her just about how her kids are doing, how her family is doing…"
"It feels super quick between appointments, but also so much has happened in that four week period,' Tara says,
"it's really nice to just connect with her as friends, not just as my nail tech."
From the stylist perspective, Bernadette echoed a similar sentiment. She describes being in a salon environment, "You're around an energy all the time, it's different every day. You miss that when you're out of the salon."
Accustomed to being around people all the time, she found lockdown quite difficult. Bernadette understood that clients missed the community experience of visiting a salon as well–that they missed 'the banter.' This was especially true for some of her older, regular clients. One client, in particular, came to mind.
"I have a beautiful client, Jean, every Friday, half 11. Her husband drops her to the salon. He goes and has a coffee. So I rang her every Friday at half 11 because we had a chat every Friday at half 11. And I knew somebody elderly, that that was important to them. That was their routine."
The pandemic has made people more aware of the broad role salons and stylists often come to play in our lives. Bernadette quotes a familiar cliche:
"Hairdressers are like psychiatrists, you can tell them anything."
"We are not just doing [clients'] hair in the salon," she says, "we're absorbing their lives and we're sharing with them–they know everything about us as well."
According to Bernadette, this was reflected in the evolving attitudes of the public as the lockdowns dragged on. At first, there was a 'hysteria' from many people as they rushed to replicate the salon treatments they were used to. Eventually, it was less about the end result. The mood became more sombre as people realised what they really missed couldn't be achieved at home. They just missed the salon. They missed their stylist.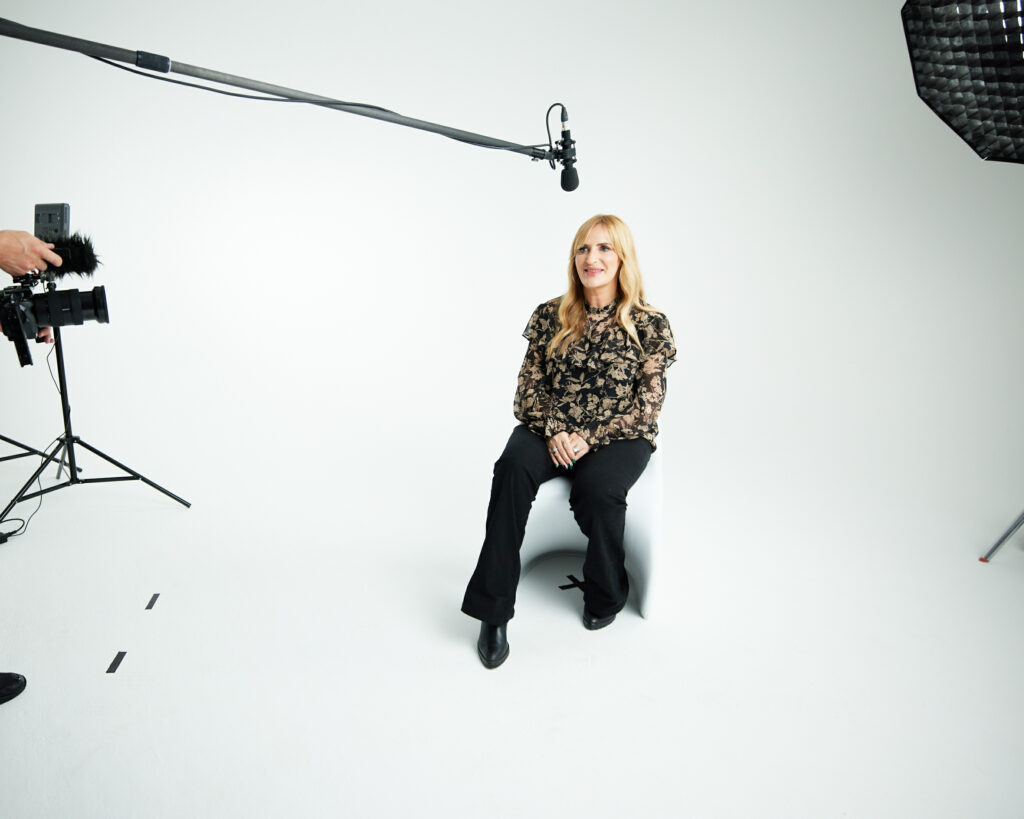 When Oslo was finally able to reopen, it was clear to Bernadette that many clients were really in need of a safe place to talk about their emotions and their difficult experiences. The salon became that place where they could finally take off their 'brave face' from enduring the hardship of the past year and feel listened to.
"You know the thing about masks, Bernadette recalls, 'We hated them. But actually, when the staff talked about it, we found that we knew the people that struggled and needed conversation–whether there was sadness there or grief or something– they were easier to identify because they were wearing a mask. Because the eyes don't lie."
Want to get involved with Salon Appreciation Week? Encourage your clients to share their favourite stories about your salon with us on social media. Or share your own! Use the hashtag #SalonAppreciationWeek. Be sure to follow along with the @phorest.ukie Instagram page as the celebrations unfold.