What is the one thing that nearly every single client does when they wait in your salon? That's right: surf the web on their phone! These days, most clients (of all ages) have a smart phone of some kind. And, as each month passes, the number of smart phone users keeps on increasing.
How about doing a little something special for this HUGE demographic of your clientele. Why not share your salon WiFi with them? Furthermore, instead of them having to get up and sheepishly ask you for the password, why don't you display it proudly for them to avail of?
So , with that in mind, we have put together a SlideShare of some of the very best salon WiFi signs from all around this bright blue globe:
Salon Wifi Sign Ideas
Some pretty nice salon WiFi styles and design in that SlideShare, right? This kind of thing wouldn't take too much time or effort to put together either and this level of consideration is definitely something that your clients will remember!
But why stop there, did you know that you could even customise your actual salon WiFi name as well?
Take a look at these two ideas to see how you can show a little bit of your fun side to your clients whenever they ask to use your salon WiFI:
Original Salon WiFi Password Ideas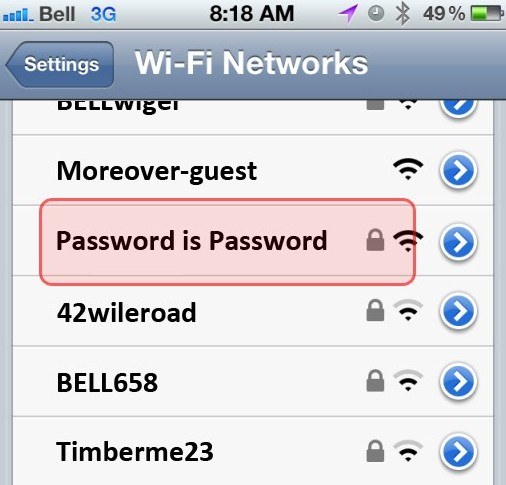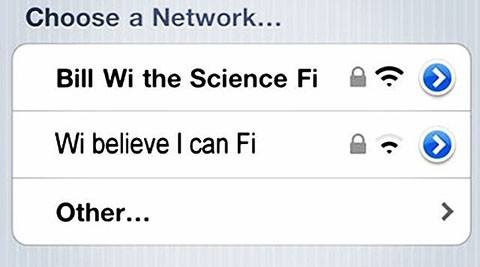 But then why just put a refreshing twist on your salon WiFi name? How about you do something nice and surprising with your password as well? If someone asks what your password is, isn't it difficult to remember 'AC3FII1I1DS' 🙂
How about changing your password to:
LoveTheNewYou
YouCameToTheRightSpot
YouAreBeautiful
NotJustAPrettyFace
BeautyIsSoulDeep
CarefulWithThoseNailsLadies
Thanks for reading! Until next time…. Good Luck!
Chris Brennan is our Social Media & Content Marketing Executive at Phorest Salon Software. For any and all help in this area, why not drop him a quick email at marketing@phorest.com. Let's Grow!