Posted by: Chris Brennan, Social Media & Content Marketing Executive – Phorest Salon Software
2015 is now here! It's the time of year when we start declaring our New Years resolutions!  First on our list is to actually follow through with our own resolutions…
But what are yours? Well, we sat down and came up with 7 achievable salon New Year's resolutions that can really make an impact for your business in the next year: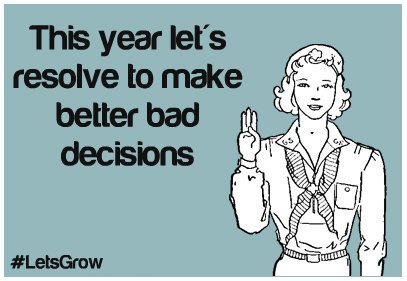 1. Overhaul The Salon Social Media Strategy
Whether we like it or not, social media has truly become a part of people's day-to-day lives. It has gotten to the point where most people check their phone in the morning, before even saying hello to their spouse (crazy, right?). So, we think that the first salon New Year's resolution is to really focus on getting your social media strategy up-and-running.
It won't be easy, but the main thing to remember is to try to connect with potential clients rather than sell to them.
Put some competitions together, post about your team, show your fans and followers that you're not just another salon, you are THEIR salon!
Here are two free (RRP £25) ebooks that will get your social media rocking for the new year.
1. The Salon Owner's Ultimate Guide to Twitter
2. The Salon Owner's Ultimate Guide to Facebook
2. Put Together Marketing Targets… And Hit Them
At the start of 2015, put together a list of goals that you expect your salon to achieve. These will be your targets for the year. Your next salon New Year's resolution is to hit these targets.
This can range from increasing your monthly income by 10% to up-selling retail by 20% annually. Whatever your main objectives are, this is the year that you are going to accomplish them!
Again, here is an ebook that will really help you with the techniques needed to smash those targets in 2015.
Retention Marketing: Why New Clients are SO Last Season
3. Ensure Your Team Is Trained Up & Enthusiastic
One of the ways you can achieve any of the above is by ensuring that your salon team is completely trained up to excel at any task you give them. The goal here is to ensure that your staff are so capable and confident, that you don't even really have to be there at all.
I know it sounds tricky . However, one good day of training can provide your business with a year of solid profits.
Interested in getting amazing training from the Phorest grow team? Click here for more information
4. Make Sure To Maximise The Efficiency Of Your Accounting
Your next salon New Year's resolution is to make sure that your financials are properly organised. This means being prudent about keeping receipts, claiming back appropriate spending, and (if you have one), ensuring that your petty cash tray is properly managed.
I would recommend having a chat with an accountant in January to guarantee that you make the most of your finances in 2015.
5. Embrace Mobile Technology
As each year goes by, your clients are spending more and more time on their smart phones. Outside of calls and texts, 82% of your clients' time spent on mobile is on apps.  Your fifth salon New Year's resolution is to get your business onto their phones.
Get your very own salon app to make sure that clients can book straight from your website or through Facebook. That way, your clients can book with you 24/7 whichever way they prefer.
Have a play-around with the Phorest app right here.
6. Show Your Customers That You Really Care
So many businesses make the mistake of thinking that once they get a client in the door, the marketing can stop. This is not true at all. We know that you will be doing your very best to provide  clients with the best service possible but how about giving them something nice around a monthly holiday (like some freebies or even some sweets). You could even consider throwing them a little VIP party!
Show your clients that they are more than just clients to you, and they will help bring you more business through referrals in 2015.
7. Read More Books & Blogs On Business & Marketing
The final salon New Year's resolution is to make 2015 the year in which you really focus on gaining further knowledge on all areas that will help your business. I know it's easier said than done, but why not just take it one book at a time?
And, if you're wondering what book to begin with, then hit this link right here to check out our favourite business books.
So there you have it, the top 7 salon New Year's resolutions! What do you think? Which one of these was on your own list already? We'd love to know.
Just drop a comment below or tweet us @ThePhorestWord.
Thanks for reading & have a Happy New Year!
Oh and if you are looking to really make an impact in 2015, why not request a demo of our salon software today? Simply drop your info in the demo form below!
Chris Brennan is our Social Media & Content Marketing Executive at Phorest Salon Software. For any and all help in this area, why not drop him a quick email at marketing@phorest.com. Let's Grow!