October is right around the corner! The perfect chance to start planning on how you will drive more clients through your doors than ever before.
In today's salon marketing blog, we have put together a list of unique, clever and fun ideas that you can get into gear for the month of October.
Let's get started!
Saturday, October 3rd
Boyfriends Day

We'll kick of our October salon marketing blog with Boyfriends Day! This day provides us with a couple of unique opportunities to get both boyfriends and girlfriends into your salon at the start of the month.
One way you can do it is to target girlfriends and have them book their boyfriends in for a special service. For spas, this could be a relaxing Boyfriend Pack (put a package together and name it specifically for this promotion). Send out an email or an SMS to your client list informing them of this amazing offer!
If you'd like assistance putting your campaign together, simply contact Louise on the Grow Team here.
Alternatively, the angle you could take is to have the girlfriend look the very best for their special evening out with their loved one on this special day.
Go outside the box and team up with a local restaurant. Put a service and a dinner pack together! It'd make it easier for your clients to reward their BF's.
Monday, October 5th
Chic Spy Day

Here's another fun one. Chic Spy Day is all about living the 007 Lifestyle. And what do we know about the James Bond style? It's all about class. It's all about fashion. It's all about looking extraordinary and feeling confident. This is where you come in.
Promote this holiday in advance so that clients find out about it. Have some fun on social media. Post a trailer for the new James Bond film if you'd like.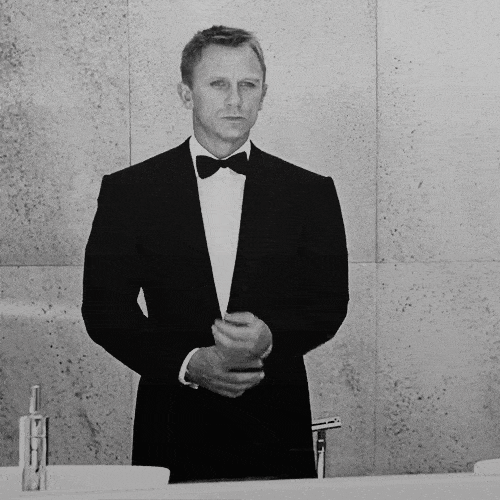 It's all about getting your clients to want that gorgeous Bond Girl look, right?
Maybe put together a Bond Girl package! Have a treatment combo with some products all ready to go for Chic Spy Day.
This works equally well for hair and beauty. Maybe run a small competition around getting people to vote for their favourite Bond girl.
Saturday, October 10th
World Homeless Day

If you are a regular reader of the blog, you may remember that we talked about barbers and hair salons that went out into the streets and gave the homeless free hair cuts: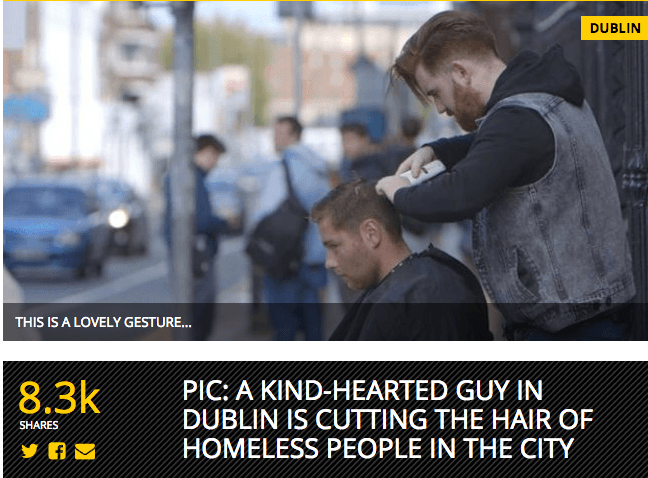 Well, how about you do something similar for World Homeless Day? Now, it may not be the thing that will result in immediate financial gain. But it will make you feel good and showcase to the local community that you are so much more than a profit-driven business.
Also, if you plan it ahead of time, you have an opportunity to get some priceless PR for your brand. Ensure that your charitable gesture is noticed by local media, so that your brand gets a nice push.
Another tactic you can take is to hire a videography or a photographer to document your efforts. At least this way, you can show clients just how amazing your salon is!
Friday, October 16th
Boss' Day

Bosses! Tough being one. Tough working for one. But one day a year, we can give bosses around the world a little break, right?
This October salon marketing idea could be targeted at employees giving their boss something special.
Now I know what you are thinking: "Why would any employee go out of their way to spend money and effort on getting their boss a present?"
Well, perhaps they don't have to be the ones who spend the money and effort. How about you give away some sample retail goodie bags to clients that are specifically designed for them to give to their bosses. Start handing them out a few days in advance (put a TreatCard with some bonus points into the pack to, so that their boss may just become a regular client of your).
If this idea isn't for you, you could always have a bowl for business cards on the reception desk. Draw a business card and whoever you pick, give them and their boss a free treatment. It'll make that client very happy and their boss quite impressed. Pretty cool, right? 😉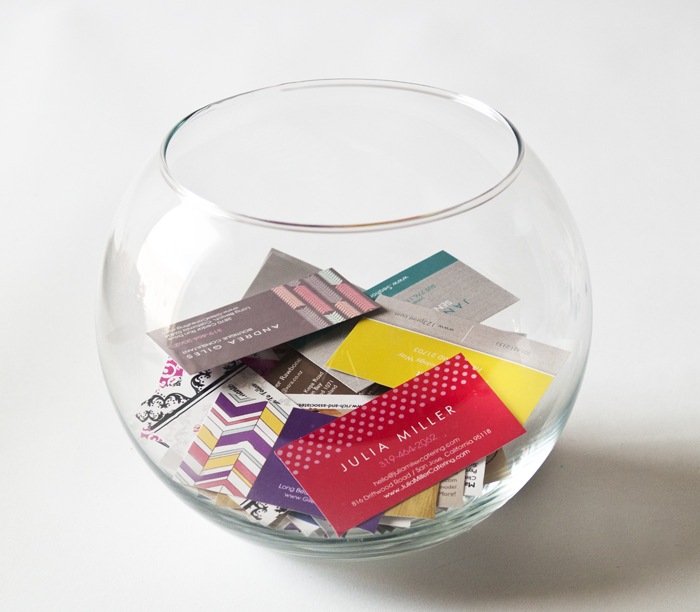 Saturday, October 18th
No Beard Day

This Day is an easy one! Especially for Barbers. But also a great opportunity for salons as well.
For instance, you could have a Shave It Off Special. For this day only, any client that books in can bring their 'fella' in for a free shave.
Go a step further and provide a hot towel shave on this day. If you don't have anybody in who can do that, then here is a perfect chance to team up with a local barber shop for some fun cross promotion!
Wednesday, October 21st
Count Your Buttons Day

It's time we had a little more fun with this October salon marketing blog! So let's put on a classic competition to culminate on the 21st of October.
Step 1: Get a bunch of buttons
Step 2: Count'em
Step 3: Put them in a jar
Step 4: Hold a "How Many Buttons Are In This Jar" Competition
Step 5: Select a worthy prize for the winner
And finally Step 6: Promote this competition on Facebook, Twitter, Instagram, Email & SMS
Sunday, October 25th
Mother-In-Law Day

Similar to the Boyfriends Day at the start of the year, let's do something special for Mothers-In-Law.
Create a nice Mother-In-Law package and promote it through the various channels.
Also, this is a great chance to sell some of your GiftCards.
Pop this graphic on social media to start promoting your GiftCards for Mother-In-Law Day: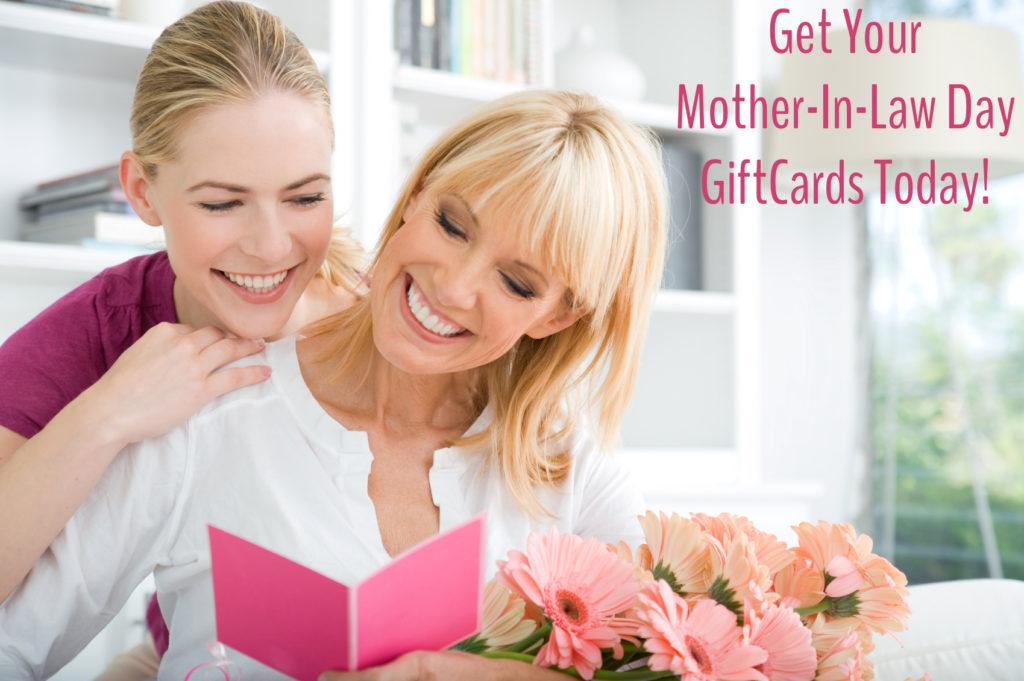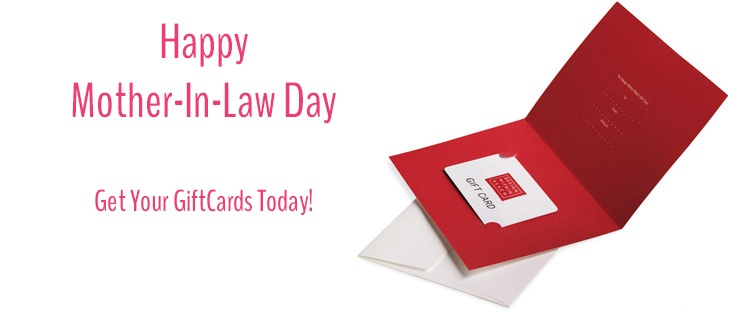 Saturday, October 31st
Halloween

And finally, if you are looking for some fun, unique halloween ideas, check out this spooky salon marketing blog right here!
Thanks for reading!
#LetsGrow