"Men – they're hard to buy for!" we often hear clients say and even more commonly we hear stylists and therapists declare Father's day as a lost cause for a female-oriented business like a salon.
And if you've said that before, you're right… kind of.  Men are harder to buy for generally and yes, they rarely even account for 20% of your business. But don't forget, you need only target men directly if they're the ones buying – spouses and daughters are in fact your target audience for Father's Day. The time is nigh so it's now that people will be flooding to Facebook and Google to ask questions like 'when is Father's Day UK?', 'Father's Day gifts' and 'Father's Day ideas'.
Here's  four marketing ideas to help you capitalize on those frantic clients and consumers. Let's get moving!
Before we delve straight into the ideas, let's put everything into perspective.  You're not going to convert the average 'man's man' into a beauty aficionado with one promotion.
When it comes to men, you really need to think outside the box and target the lady in his life or his younger, trendier more image-conscious son!
(SIDE NOTE: if you are looking for SMS ideas for your salon why not check out this post from the Phorest archive)
Father's Day Salon Marketing Ideas
Idea 1 – Social media retention tip: be informative and give your clients gift ideas for their hubbies while making great local connections
You have been there. You are scrolling through your Facebook feed and you see a mention of a birthday or a 'Hallmark' holiday like Father's Day and it stops you in your tracks. You had completely forgotten about it. This year instead, be the person to create that Facebook post (or tweet) with a Father's Day idea. You'll be surprised how much traction a Facebook update like the following will get:
"Father's Day is here. Don't wait any longer – we have some great pressie ideas here on our page and for businesses in the locality too. Today's ideas are…"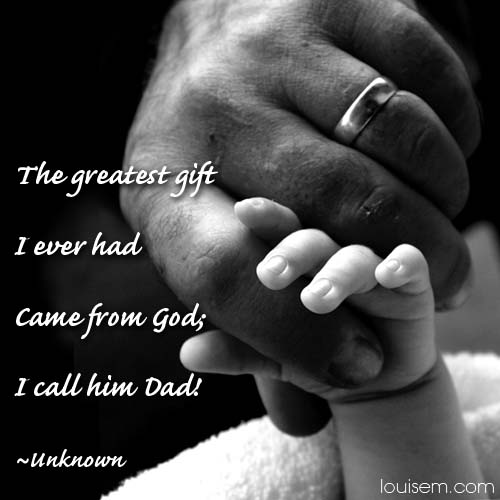 Search for the Facebook pages of businesses in your locality and see if they're offering anything special for Father's day. Suggest their ideas to your clients and tag their business page and of course bring your own offerings to the table too.
Ya… but what's in that for my salon?
This works for two reasons even though they're not directly Father's Day Salon marketing ideas:
1) You're providing value for your clients without saying buy this, buy that etc. and it will keep them coming back to your page for a few days
2) The likelihood is that those other businesses will share your ideas if they're mentioned in them exposing your salon to all of their followers too, growing your page and getting your salon out there!
Idea 2 – Father and Child Photos – tag to win a voucher
Run a 'Like Father, Like Son' competition on your Facebook page. All that has to be done is for your clients to submit photos to your email address. Once you have collected up a few photos post them on your Facebook page – whichever photo gets the most likes, gets a voucher for €50/£50 made out to the person of their choice.
Many of your clients will be proud as punch of their spouse and child so again it's a great way to target the moms. Plus, it'll potentially get a new client through the door with a voucher allowing you to wow them. This of course applies to father and daughters too!
Finally it'll push your page really far out there when you appear in the feed of friends-of-friends of people who like any of the photos and of course you will get traction through people asking their friends to vote on the photos.
Idea 3 – Retail for the Gents
This one is simple. Appeal to the 'rugged' male in your client's life by putting 'for him' products at the reception.
For beauty, why not put a hand moisturiser on the counter with a little sign saying something like "You may soften his heart, but we can help you soften his hardworking hands for just £16". Put the message in a photo frame with a really striking photo to capture your clients attention: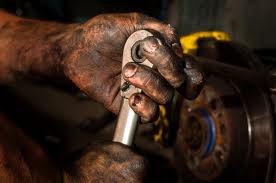 For a hair salon, you could use a texturising spray or hair gel with a funnier angle.
Perhaps something like: "His parenting skills may make you want to shout 'BRAVO', but if his hair makes you want to shout 'Johnny Bravo' we can help. Why not treat him with (your product information goes here)'."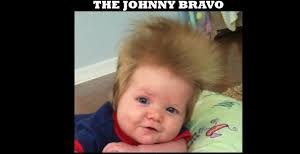 Many salons do not really engage with Father's day as their clientele is mainly female. In our opinion that is the exact reason you should try these tips above! Best of luck with them.
Idea 4 – Is he the whole package?
Put together a great Father's Day package that really suits your target audience e.g. back massage, a cold beer in the relaxation area and a male grooming travel kit to take home. You could also work with the local barber or hair salon for example to group in a hot towel shave as part of the offer. As we know hair & beauty treatments naturally compliment each other so this would be the ideal fit.
If you have a hair salon, the exact same can be done with a style, beer and men's hair product kit.
Connor Keppel is marketing manager with Phorest Salon Software. Email Connor for some marketing advice on marketing@phorest.com. Let's Grow!