It's not enough to simply put together a team of experienced therapists and stylists… In order to really push your salon to the level you know it can get to, it is going to take a salon culture of commitment and initiative. As opposed to having a team simply taking what comes their way and working through the day, with a culture of initiative, your employees will act consistently. Their motivation will come from within themselves and be fueled by their peers. This year's Summit is all about building a cohesive unit that accepts collective responsibility for the outcomes and growth of your salon.

Are you planning on attending the upcoming Phorest Salon Owners Summit 2017? Hurry up, 75% of the tickets are already gone! Expect a truly incredible day with our two announced speakers Andy Bounds & Mary Portas. To secure tickets and request a call back now, PLEASE CLICK HERE!
And to get your spirits inspired and in the mood for the Summit, here's the first part of our TED Talks video selection. 🙂
Motivational Videos To Inspire A Salon Culture Of Initiative
Laura Trice: Remember to say thank you
[ted id=349 lang=en]

In this short TED talk, Dr. Laura Trice highlights the world of difference that praising someone can make. Many times, we don't realise how powerful of an impact a "thanks for today, you did great" can have on personal work motivation.
For example, in my late teenage years, I used to work in a fruit & veggie market, and my employer would take a minute after each shift to recap on the day and tell me how thankful he was for my work. His words would make me feel appreciated and important to the business. I wanted to help out in any way possible. It's the smallest things that make a difference. Learn to listen and get to know one another's needs by asking questions.
Dan Ariely: What makes us feel good about our work?
[ted id=1706 lang=en]
Career analyst Dan Pink examines the puzzle of motivation and one's need for purpose. While sharing a few social experiment stories, he calls attention to how incredibly easy it is to crush employee motivation and how the smallest meaning can make a big difference.
"If you understood how important meaning is, then you would figure out that it's actually important to spend some time, energy and effort in getting people to care more about what they're doing."

– Dan Ariely
Simon Sinek: How great leaders inspire action
[ted id=848 lang=en]

In this powerful TED Talk, Simon Sinek explains the difference between leaders and those who lead. As humans, we follow those who lead, who start with "why" and have the ability to inspire those around them. A must-watch to get you and your team excited for the Salon Owners Summit 2017. 
"The goal is not just to sell to people who need what you have; the goal is to sell to people who believe what you believe. The goal is not just to hire people who need a job; it's to hire people who believe what you believe."

– Simon Sinek

Tony Robbins: Why we do what we do
[ted id=96 lang=en]
This TED talk discusses a person's needs and what shapes a person's ability to contribute by questioning what drives us in life. Tony Robbins believes the reason we grow is so we have something of value to give. Don't get scared off by this 20-minute video. There are plenty of applicable concepts to creating a salon culture of initiative. Understanding your staff's needs will make you appreciate them more and help you build connections within your team.
Brené Brown: The power of vulnerability
[ted id=1042 lang=en]
Brené Brown studies human connection. In this video, she shares insights from her research and explains how coming to terms with our vulnerability (believing that we're "enough") makes us kinder and gentler to ourselves and the people around us. This can really help when it comes to connecting with your team at work.

Dan Pink: The puzzle of motivation
[ted id=618 lang=en]
Creating a salon culture of initiative can seem daunting at first, but put in its simplest form, it's all about working with people who are motivated and share the same value systems as you. Dan Pink assesses the relevance of the way businesses motivate staff. He believes there's a complete mismatch between what studies and science has proved and what companies actually do. Listen to this guy talk about the puzzle of motivation. It's definitely worth the 18 minutes.
"The secret to high performance isn't rewards and punishments, but that unseen intrinsic drive– the drive to do things for their own sake. The drive to do things cause they matter."

– Dan Pink
Nigel Marsh: How to make work-life balance work
[ted id=1069 lang=en]
To sum up part one of our favorite inspirational TED Talks to inspire a salon culture of initiative, we leave you with Nigel Marsh. He talks about the importance of setting and enforcing the boundaries that we want in our life. "The small things matter," he says. By encouraging your employees to embrace a sane work-life balance, he believes you can radically transform the quality of relationships.
Salon Owners Summit 2017 Reminder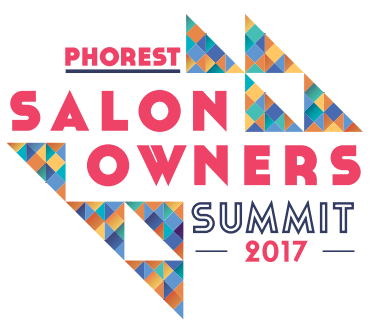 Theme, announced speakers, when & where
When:  January 9th, 2017  (approx. 9.30 am – 6.30 pm)
Where: The prestigious 5* Shelbourne Hotel, Dublin 2 (city centre)
Theme: Team Building: Creating A Culture of Initiative in Your Salon
Previously Announced Salon Owners Summit 2017 Speaker: Andy Bounds, Mary Portas
---
For info on accommodation, speakers and activities, keep an eye on:
www.salonownersummit.com or join the attending list on our Facebook event!
PLEASE CLICK HERE to request a call back for tickets.
This event is exclusive to Phorest Clients only. However, if you are looking to take your salon to the next level, then why not request a free demo of our software today, and join the list of esteemed guests for The Salon Owners Summit 2017!
Thanks for reading,
#LetsGrow