Ever wanted to clearly understand the ins-and-outs of marketing with SMS, the best practices for your next campaign and how to align SMS marketing with your salon's goals? We'll you're in luck. Phorest has just released a new ebook: The Salon Owner's SMS Marketing Gameplan.
SMS Marketing: One Of The Highest Converting Strategies
Sometimes, despite you and your team's best efforts, you find yourself stuck with empty space in the appointment book. Nothing more frustrating, right?
With SMS advertising, it's amazing how fast you can fill out your appointment book – and it isn't too expensive considering the return on investment it provides.
The Rise of SMS Marketing Over Email Marketing
Think about this: the only universal application across all mobiles phones is SMS, and 99% of texts are opened and read by recipients – therein lies the opportunity for marketing through this particular channel.
Related | Get Long Lost Clients Back With These SMS Message Templates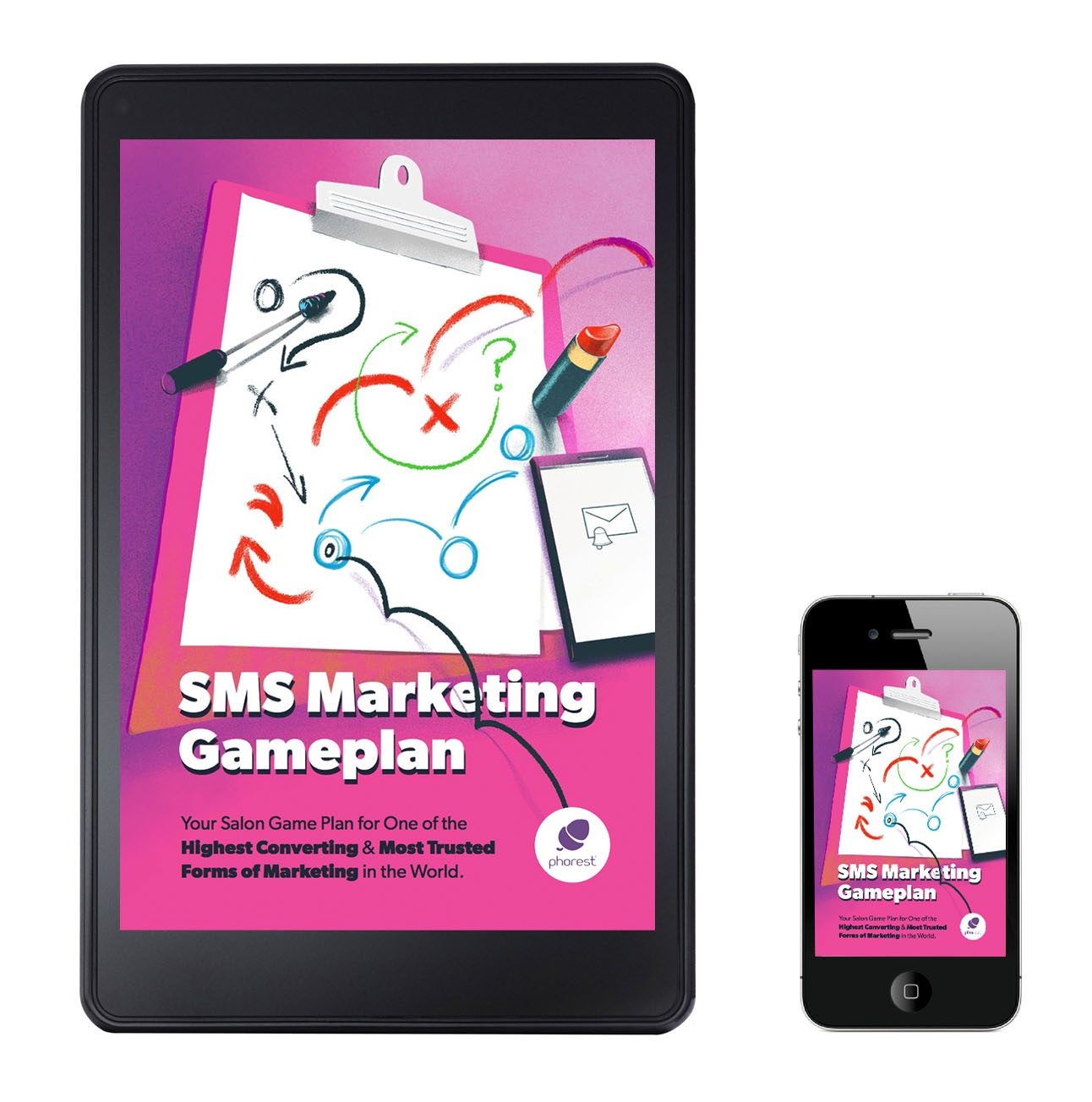 What to Expect From This eBook
Phorest Salon Software's SMS Marketing Gameplan will help you understand the benefits of SMS and why it's an essential tool in your marketing arsenal.
This eBook will:
Highlight – The Benefits of SMS For Your Salon
Identify – The Difference Between Email & SMS
Demystify – Marketing & Transactional Text Messages
Explore – Client ReConnect (via Phorest Salon Software)
Understand – SMS Salon Advertising & What It Means For Your Salon
Learn – The True Value SMS Can Bring To Your Salon
Determine – How to Structure & Create A Campaign (via Phorest Salon Software)
New to this marketing technique, or already planning your next big campaign? By the end of this ebook, you will have a clear understanding of SMS marketing and be an absolute pro at it. From step-by-step guides to successful salon case studies, you've really got it all in one place!
Download your copy for free here!
Thanks for reading!
#LetsGrow