The Phorest Blog: your trusted resources for all the latest salon marketing & management tips, trends & best practices. Before we all go spend time in our families and enjoy the festive season, here's a collection of the top 10 most popular Phorest Blog articles published in 2019, based on how much traffic each post got over time.
Listen to Phorest FM Episode 144, and subscribe to the Phorest Blog Podcast here:
The 10 Phorest Blog articles that stuck with you most in 2019
We know how little time anyone has before the festive period. We don't expect anyone to sit down and read 10 blogs consecutively. Instead, we suggest bookmarking this page and referring to it later, when needed. And if you'd rather listen to Killian and myself discuss these articles, then throw some headphones on and hit play on the Spotify link above!
10. 3 Female Bosses From The Salon Industry Discuss Leadership
(By Avril Kealy, former member of the front of house First Impressions Team)
Excerpt: "It may come as no surprise that the world of business is heavily dominated by male CEOs. Oftentimes, it seems that women in leadership are forgotten about in mainstream media. In the Fortune 500 2018 list, only 24 out of 500 of the most powerful CEOs in the world were female. While there are undoubtedly many women in leadership in the world of business, this is not being reflected in popular publications or media.
While this figure may seem exasperating, one industry is making a real difference. The salon industry, in which inspiring women are taking over, shows a whopping 93% of leadership roles being female, according to data pulled by Phorest Salon Software*. To celebrate women and of course, International Women's Day, we've interviewed some strong, inspirational girl bosses in the Phorest Family about what being a leader means to them."
9. Deliver A Custom Branded Experience With The New Salon Branded Apps
(By Zoé Bélisle-Springer, Digital Content Editor at Phorest Salon Software)
Excerpt: "When you set out to open your salon or spa, you had a vision. This vision, you've since integrated it to the look and feel of your space. You've also been communicating it to your staff through your culture, and to your clients via your marketing. Apps, in the digital space, are the next logical step. With roots deep in aesthetics, they help you differentiate in an information-rich and time-poor era. Stand out from your competitors by owning your brand across your digital platforms and booking app. Allow clients to book into your salon 24/7 with the all-new Salon Branded Apps."
8. Good, Better, Best: Introducing The Predictive Rebooking SMS Feature
(By Ronan Perceval, CEO of Phorest Salon Software)
Excerpt: "Sometimes it's the small things that make the biggest difference. And when it comes to running a salon, I have seen that to be very true. Just take industry rebooking figures as an example. From looking at the colossal amount of data we have from clients – 5,000 salons and spas use Phorest – it is clear that salons who rebook their clients on the day tend to outperform those that don't. Rebooking has a massive impact on salons and spas' client loyalty. Reason for this being that once someone is booked in for a future service, they're less likely to think about moving to another salon. Plus, clients who book their appointments in advance tend to visit you on a more regular cycle – say every 6 weeks – rather than waiting until the last minute to pop in – which might be 8 or 9 weeks later."
7. Time Management Is A Killer: How To Make It Work In The Salon
(By Valerie Delforge, Business Strategy Consultant)
Excerpt: "If a genie could grant us a wish, most of us would probably ask him for more hours in a day. Even with the wealth of productivity tools available today, time management and procrastination are still common struggles in both our personal and professional lives. Unfortunately, deeply rooted habits don't just go away at the first attempt — bad habits die hard. It can sometimes be a lengthy process, but if time management is a skill, it means it can be taught and certainly can change your mindset and how you function. If you're all over the place, so will your team be. If you're organised and focused, your staff might not all be, but you will leave less chance for challenging behaviours to arise."
6. The Importance Of Reviews & Getting To The Top Of Google With The Phorest Online Reputation Manager
(By Zoé Bélisle-Springer, Digital Content Editor at Phorest Salon Software)
Excerpt: "You know from your clients that you have an excellent in-store reputation. But do the comments left about you online match the word on the street? We believe that by building and monitoring your business' online reputation, you're putting your salon or spa in the best possible position to get clients – new and existing – in more often, spending more. In this article, learn about the importance of monitoring what people say about you online and find out how the Phorest Online Reputation Manager can help you do exactly that."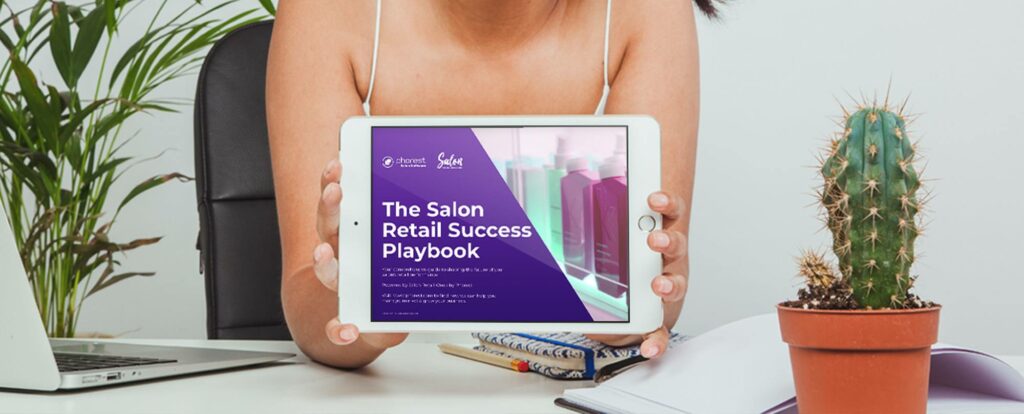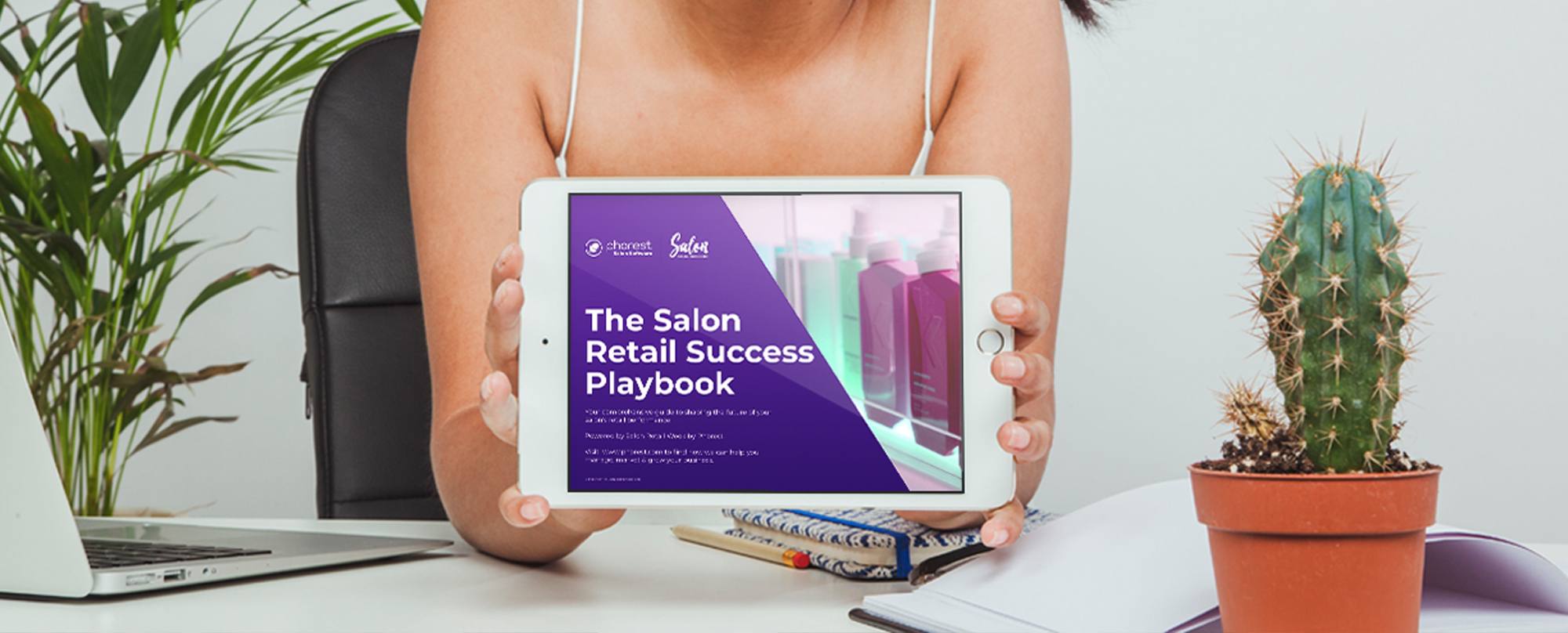 5. The Salon Owners Summit Roadshow Is Coming To Chicago!
(By Zoé Bélisle-Springer, Digital Content Editor at Phorest Salon Software)
Excerpt: "Known as one of the most prestigious and talked about events in the hair & beauty industry in Europe, the Salon Owners Summit will leave its home in Dublin this coming April to embark on its first roadshow… destination: Chicago! The objective? To bring salon owners and their teams together with the greatest minds in the world in business, customer service, marketing and management."
Read more here, or listen to Phorest FM Episode 104 for more insights.
4. The Salon Owners Summit 2020: Tickets Now On Sale!
(By Zoé Bélisle-Springer, Digital Content Editor at Phorest Salon Software)
Excerpt: "If you're a Phorest Salon Software client, you'll have heard the news already… the very first details about the 6th edition of the #salonsummit flagship event in Dublin, Ireland have been announced! Phorest's Salon Owner's Summit 2020 is Europe's largest and most prestigious milestone on that very adventure for salon owners who share one common purpose – to lead and evolve an industry that makes everyone feel and look like the superstars they were born to be."
Read more here, or check out the official Salon Owners Summit website for more information.
3. Top 10 Rules For Creating An Efficient Salon Staff Rota
(By Valerie Delforge, Business Strategy Consultant)
Excerpt: "Creating a salon staff rota can be a difficult task. Not only do you have to consider your customer's needs, but you also need to ensure your staff are satisfied with their work/life balance. The latter, especially since it's become a strong motivational element for team members. I have met with clients who have been losing money due to a lack of staff at certain hours, or some who had simply not revisited the rota for it 'had always been that way.' To get it right, it usually comes back to what I call your 'wellbeing blueprint,' which focuses on finding the right balance between making both the staff & business happy."
2. 4 Salon Reports That Will Help Your Business Grow
(By Avril Kealy, former member of the front of house First Impressions Team)
Excerpt: "As a business owner, it is vital to know about the inner details of your business. Salons can be complicated businesses to run. They are one of the only industries that combine creativity, leadership, retail, customer service and admin work, to name a few. Trying to juggle such a multitude of skills can get messy, so organisation is key. Salon reports are a quick and effective way of staying on top of this."
1. 3 Tips That Will Make Your Salon Employee Bios Stand Out
(By Zoé Bélisle-Springer, Digital Content Editor at Phorest Salon Software)
Excerpt: "It's no secret that therapists and stylists create and nurture trustworthy relationships with their clients – some of which last for years. Why not help build these relationships from day one, with a virtual handshake? Employee bios posted on your salon's website, app or even social media accounts are a great way to initiate contact.
However, writing biographies is notoriously hard. It might sound odd, but having to write your own bio often leads to writer's block. You know you're great at what you do, but you're conscious not to sound to boastful. How long should it be? How much of your qualifications should you list out?"
Happy digging, and thanks for your continued support!
Got feedback? Let us know either in the comments below or tweet us @ThePhorestWord! (Pssst! We're on Instagram too!) #LetsGrow